1. Log in to your FAMEEX account, and click [Account Functions].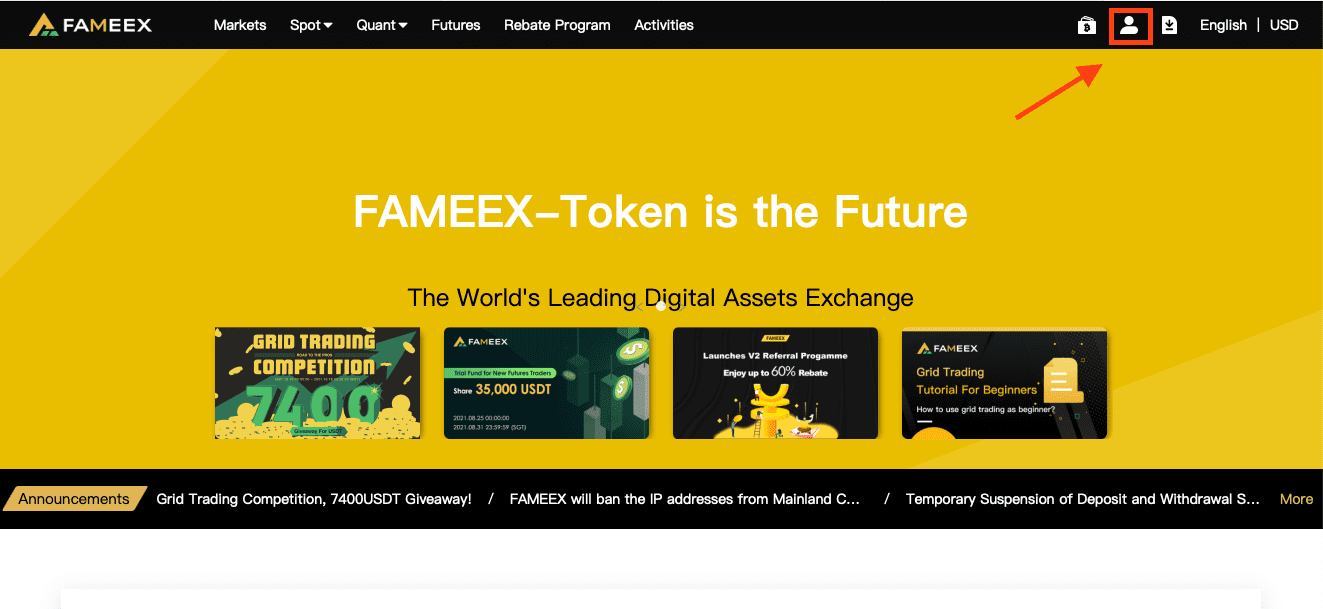 2. Enter through [API Management].




3. Enter the remark and click [Create] to generate your API key.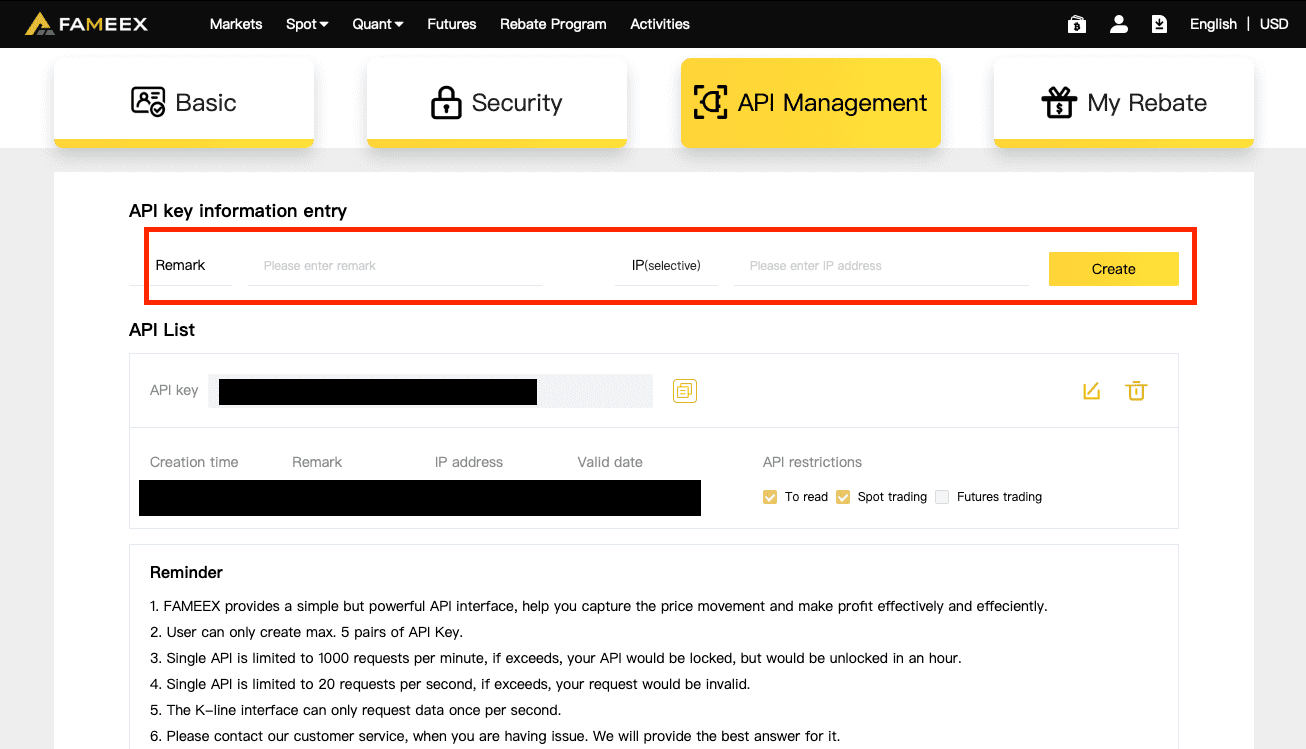 4. Click [Send Code]. A verification code will be sent to your registered mobile or email. Please check and enter the code timely.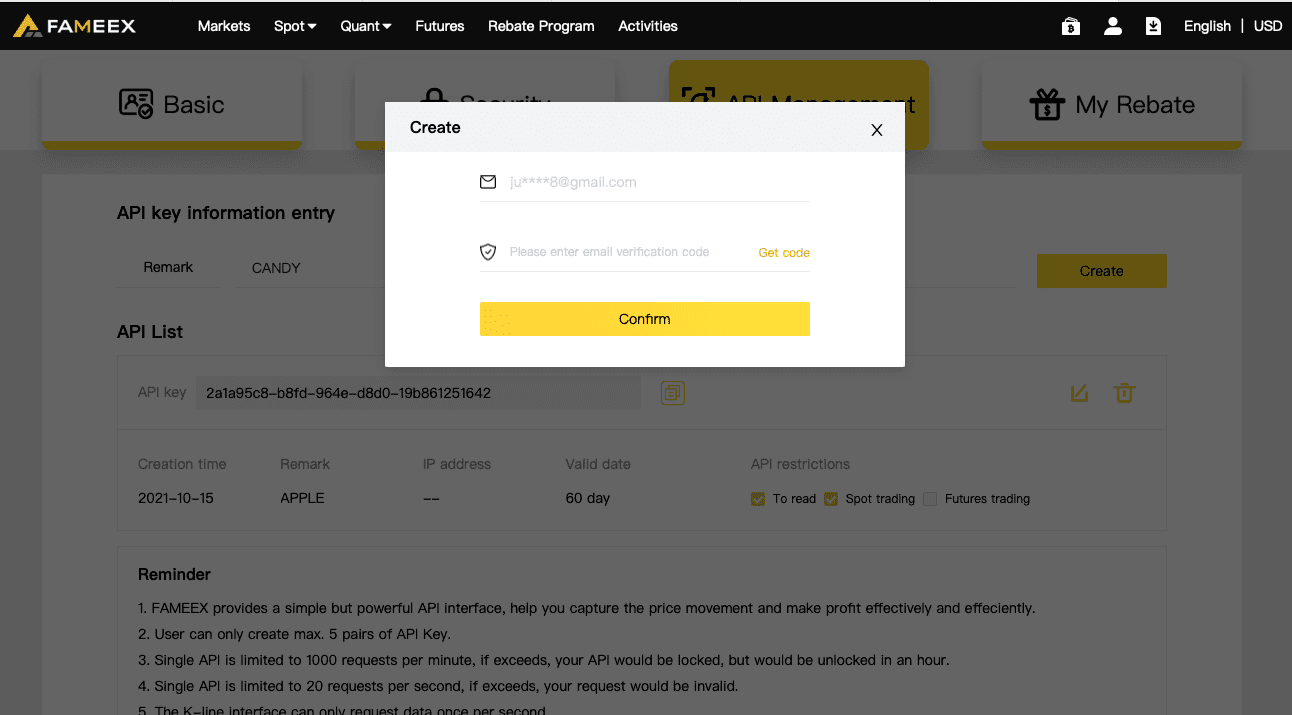 5. Click
[Confirm]

.



6. Please carefully keep your API key and secret key safely. We suggest you share this page with NO ONE so that the security of your account can be ensured.
Our tutorial video below may also be helpful: