Please check our tutorial video to help you solve your problems or understand more regarding related topics.
If you would like to know more details, please read the whole article below.
Here is our tutorial video: https://www.youtube.com/watch?v=Lw7gZG1Bmlk
FAMEEX adopts maintenance margin tiers for risk management. Leverage and margin tiers are adjusted based on users' position in USDT. The higher position in USDT the lower leverage it would be.
Before opening a position, users have to adjust the leverage on their own. If users did not adjust the leverage, the leverage and margin tiers would be set up default by FAMEEX.

Here's the following default parameter as reference for you:
1. BTC/USDT & ETH/USDT Perpetual Futures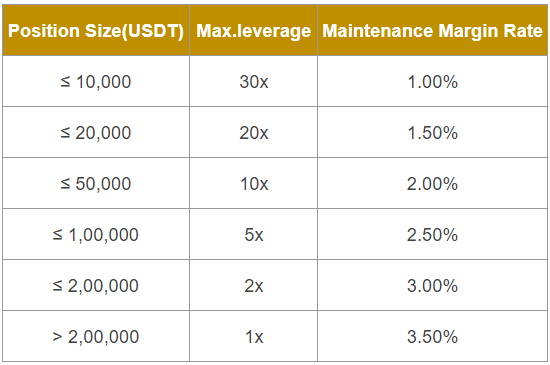 2. Other perpetual trading pairs(ADA/USDT, BCH/USDT, OMG/USDT, TRX/USDT, XLM/USDT, LINK/USDT, LTC/USDT, BNB/USDT, DOT/USDT, ETC/USDT, UNI/USDT)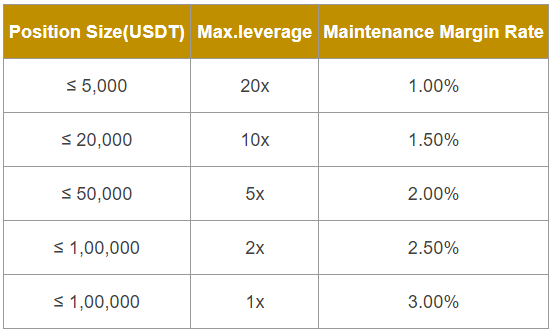 Note:
1. Users cannot adjust the leverage when there are still any pending orders.
2. If users are holding positions in isolated margin mode, adjusting leverage is not allowed.
3. The Max. positions value in each tier are the sum of both long positions and short positions.
4. The above information and indicator would be adjusted from time to time based on the market situation. Announcements would be released if there are any updates.