Please check our tutorial video to help you solve your problems or understand more related topics.
Here is our tutorial video: How to Register on FAMEEX (App)

If you would like to know more details, please read the whole article below.
1. Open FAMEEX App and tap the upper left corner of the [Log in/Register] icon.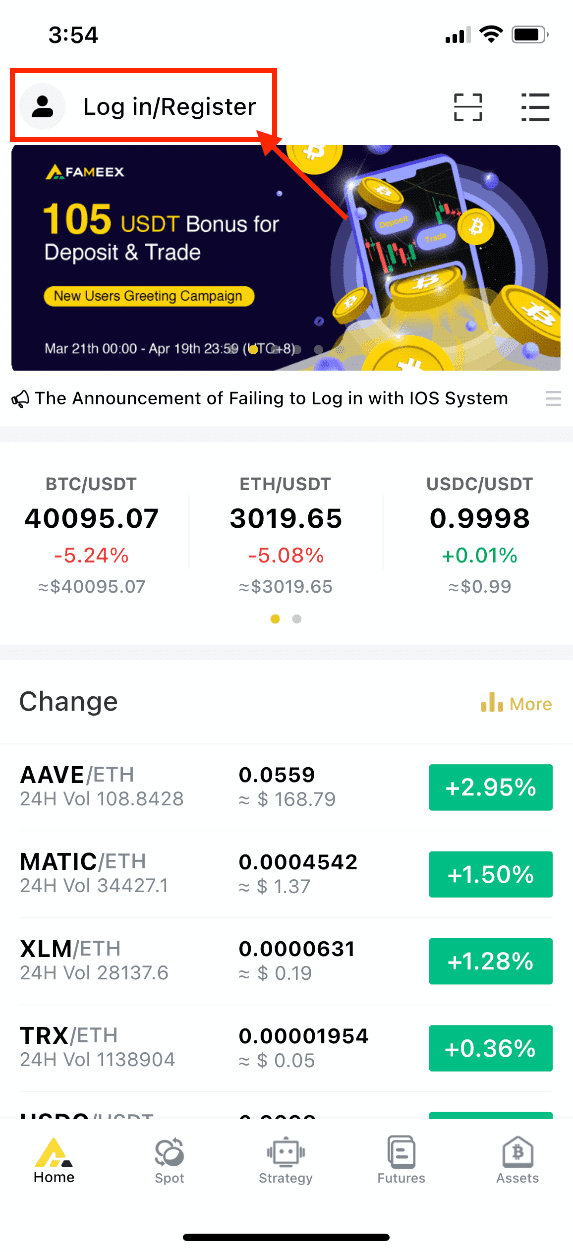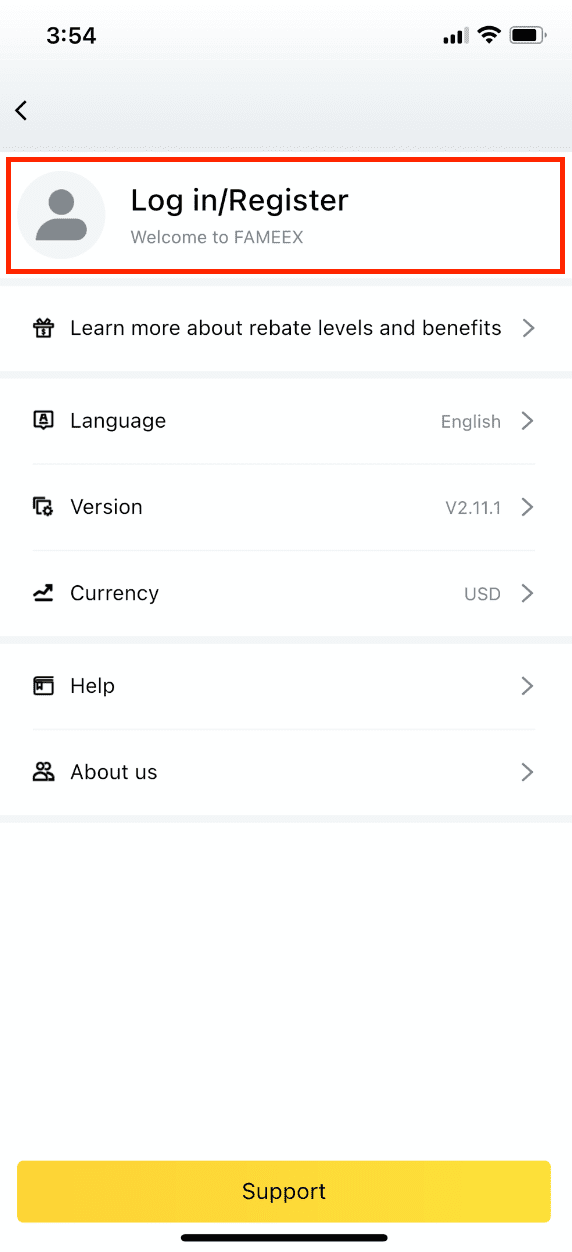 2. Under the [Sign in] page, you will see the [Register] icon at the bottom. Tap it and you will be redirected to the registration page. Enter your email address and password as required. Read the Privacy Policy and Terms of Service carefully, then click [Agree] and [Send].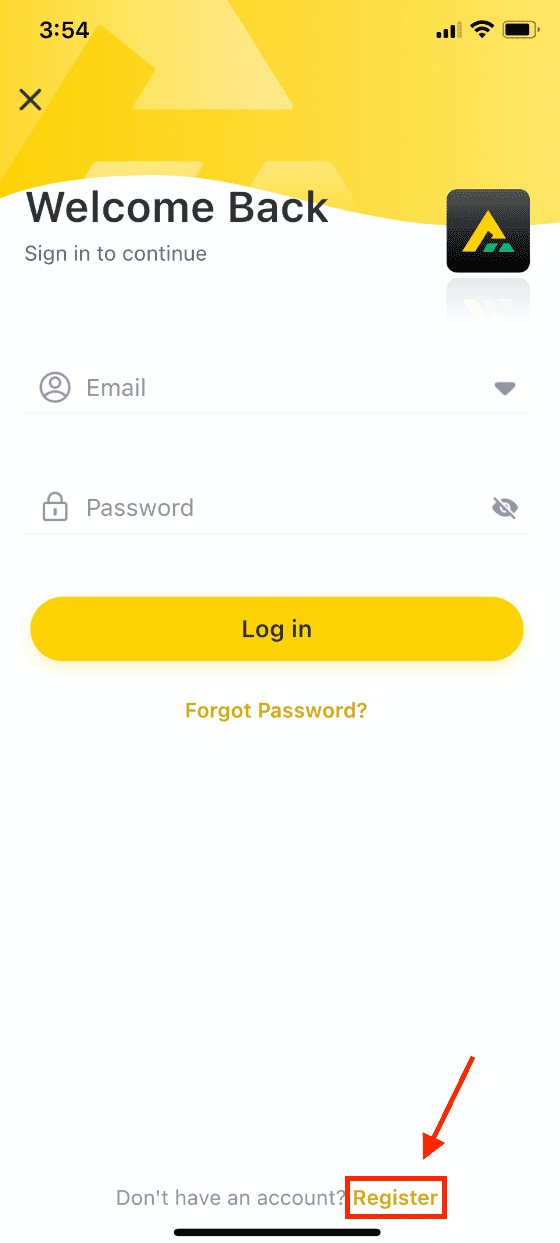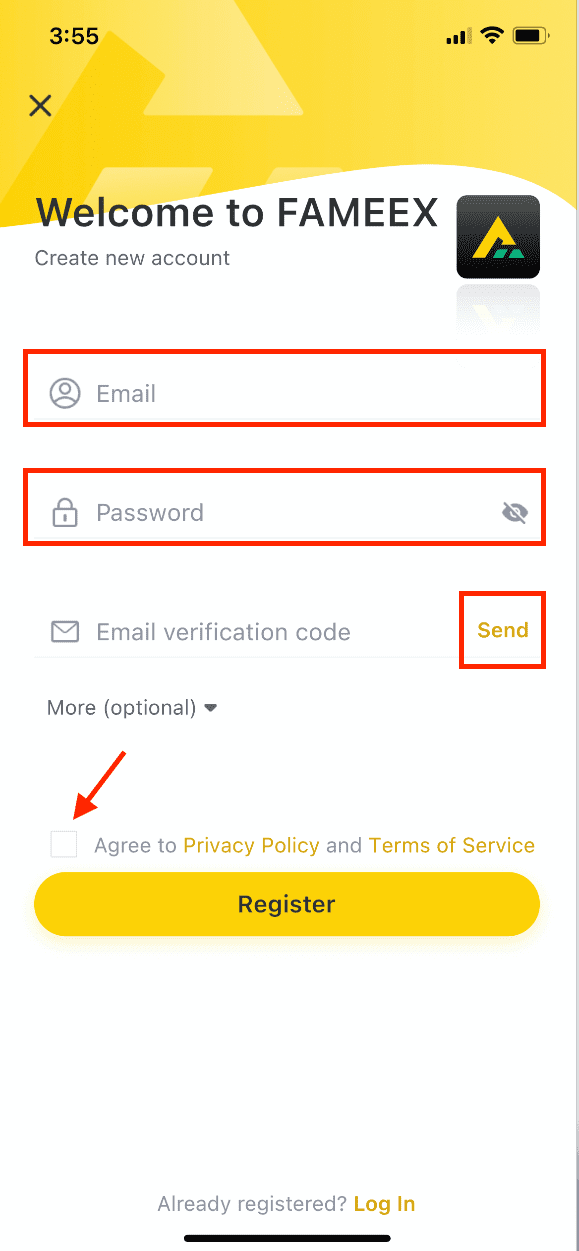 3. Complete the captcha.
4. A verification code (valid for 10 minutes) will be sent to the entered email address. Please check the email and enter the code immediately.
5. Click [Register] to complete the registration.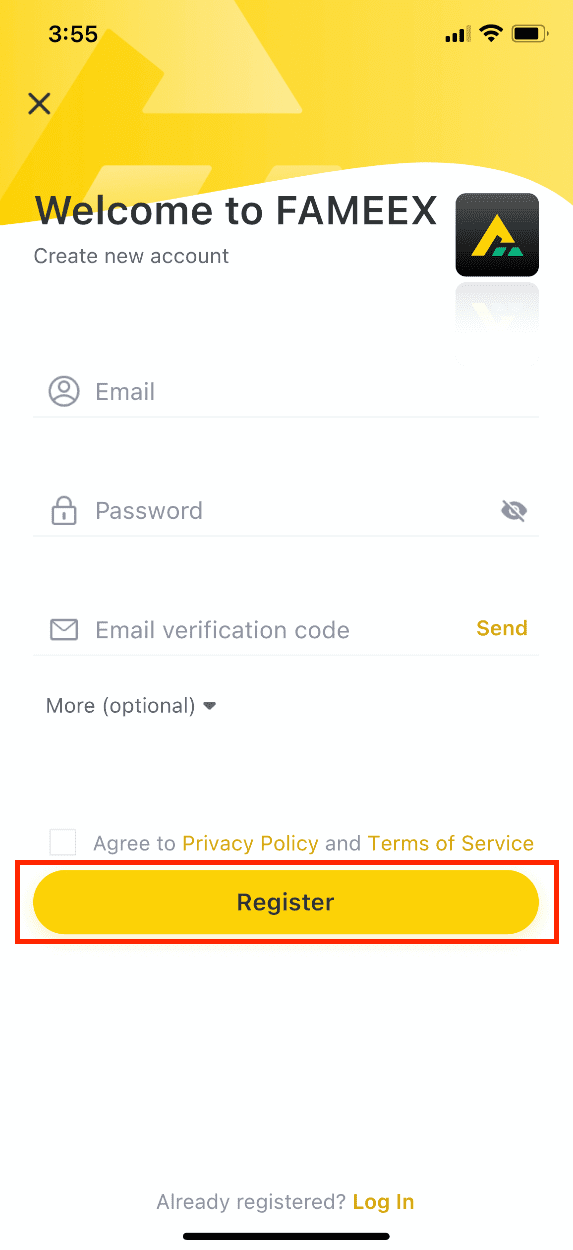 6. For your account security, we highly recommend you enable two-factor authentication (2FA) with your email address or Google Authenticator.