After Announcing Multifaceted Partnership with Mastercard and Fiserv, Crypto Firm Bakkt Shares Hit Record High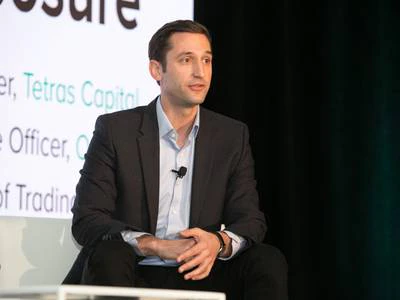 Bakkt (NYSE: BKKT) shares jumped about 180% Monday and reached a record high of $28 after the digital asset platform announced two partnerships. Mastercard and Bakkt said Monday morning that they're working to allow consumers to buy, sell and hold digital assets through custodial wallets offered by Bakkt.

Meanwhile, a Bakkt partnership announced Monday afternoon with Fiserv will allow for similar capabilities, allowing for merchants to expand their crypto payment offerings.
Bakkt shares went live on the New York Stock Exchange on Oct. 18 after a SPAC deal that valued the company at about $2.1 billion. The firm's current market capitalization is over $4 billion.
(Article Courtesy of CoinDesk)