Australian Computer Scientist Craig Wright Who Implied to be Bitcoin Inventor Satoshi Nakamoto Avoids $170 Billion Bitcoin Lawsuit Claim, Must Pay $100M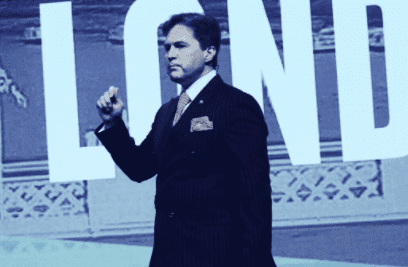 Craig Wright is off the hook for a multibillion-dollar payment to the estate of computer scientist Dave Kleiman but the lawsuit did not decide on the identity of Satoshi Nakamoto whom Wright claimed to be.

But Wright will still have to pay $100 million to the company he and Kleiman founded after a federal jury in Florida found the nChain chief scientist liable for conversion, defined as when "one converts another's property to his/her own use," and which Law.com describes as "a fancy way of staying 'steals.'"
In 2018, the estate of Dave Kleiman brought a lawsuit against Craig Wright, an Australian IT professional, arguing that Wright had breached a business partnership between the two men that involved inventing the Bitcoin blockchain. The estate said that the two men, acting together as Satoshi, mined about 1 million Bitcoin during the early years of the network but that Wright reappropriated the mined BTC for himself after Kleiman's death in 2013 . The estate wanted around $170 billion in damages—far beyond the $25 billion or so those Bitcoins are worth because it included intellectual property tied to the network as well as punitive damages.
That won't be happening. The jury, which signalled last week that it was having trouble agreeing on a verdict, ultimately concluded that Wright wasn't responsible for any of the counts except conversion.
According to legal news site Law360, Wright said he was "incredibly relieved by the verdict, which he called "not bad at all."
But the Kleiman estate was also pleased, releasing a statement that said, "We are immensely gratified that our client, W&K Information Defense Research LLC, has been awarded $100 million reflecting that Craig Wright wrongfully took bitcoin-related assets from W&K."
Wright says he won't appeal. If true, this will bring to an end a long legal chapter that has failed to produce any clear answers as to the identity of Satoshi Nakamoto. Wright told reporters that the verdict meant he was Bitcoin's sole creator: "The jury has obviously found that I am because there would have been no award otherwise." Yet neither Wright nor his defense were willing or able to provide private keys belonging to Nakamoto that could prove his claims—long doubted by many—that he invented Bitcoin.
The verdict even raises more questions, specifically, about how exactly Wright plans to pay the $100 million if he wasn't an early Bitcoin miner.
The Australian has turned his back on Bitcoin in recent years to promote rival chains he says are closer to the network's original conception. He advocated for the 2017 chain split that resulted in Bitcoin Cash (BCH) before fomenting a rebellion against BCH that created Bitcoin SV (Satoshi Vision).
The price of BSV, which has a market cap of $2.5 billion, jumped roughly 10% on the news but remains 73% below its high of $489.75.
(Article Courtesy of Decrypt)