Crypto Miners Stocks Extend Slump as Leading Cryptocurrency Bitcoin Price Falls to Lowest Point Since October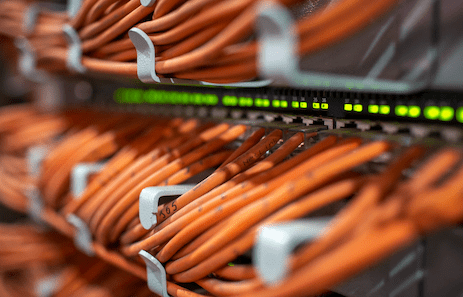 Some miners have lost almost 50% of their market capitalization since Bitcoin reached its all-time high in November. Shares of crypto miners, who are the most exposed to the price of Bitcoin, continued their slump on Monday as Bitcoin's price fell near $46,000, close to where it was in the beginning of October.

Almost all crypto miners' stocks were in the red for the day, with Bitfarms falling more than 9%, while shares of peers Argo Blockchain and Cipher Mining fell by more than 7%. Shares of other miners, including Marathon Digital, Riot Blockchain, Hive Blockchain and Hut 8 Mining, also fell more than 4% on Monday.
Shares of one of the largest Bitcoin miners, Marathon Digital, have fallen about 51% since reaching this year's peak on Nov. 9. At that time, the Bitcoin miner's market capitalization was around $7.6 billion, according to TradingView data. It fell to nearly $3.8 billion on Dec. 13, an almost 50% shedding of value.
Meanwhile, Bitcoin miner Greenidge Generation was the only miner that outperformed its peers on Monday, its shares rising about 1.4%. But Greenidge recently experienced its own sharp decline after U.S. Sen. Elizabeth Warren (D-Mass.) expressed concern about the miner's environmental footprint.
However, because of the correlation of miners' stock price to the underlying cryptocurrencies they mine, some of their shares are still positive for the year to date, as Bitcoin is up about 59% and ether has advanced 414% so far this year.
Amid the continued slump, some analysts are remaining positive in their outlook for the miners. In a December research note, DA Davidson analyst Christopher Brendler wrote that the stocks of the miners represent a "materially better" buying opportunity than Bitcoin itself as there should be more upside for the miners when Bitcoin's price recovers.
Brendler also noted that the pullback in Bitcoin should help slow the Bitcoin network's total hashrate recovery while the miners are still "super profitable" with the price of Bitcoin near $50,000.
Earlier on Monday, JPMorgan initiated research on Bitcoin miner Iris Energy, which the bank's analysts said is a "a cheap way to play the digital gold rush." JPMorgan cited the "deep discount" for Iris shares versus other crypto miners. Shares of Iris Energy were down about 6% on Monday.
(Article Courtesy of CoinDesk)