Dapper Labs' NBA Top Shot Sales up 128% after Releasing Run it Back set Featuring Shaquille O'Neal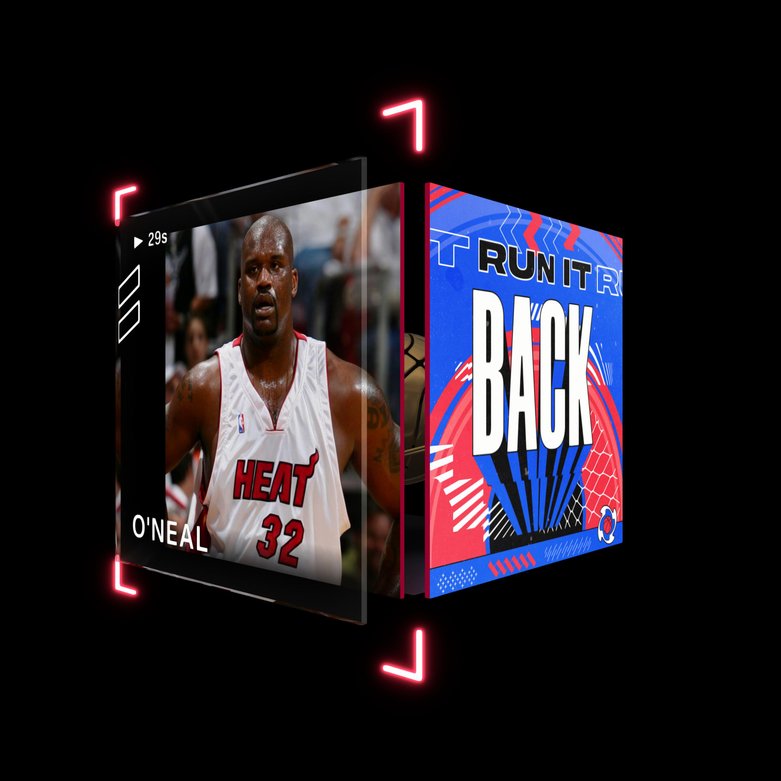 (Photo Credit:Dapper Labs)
According to NFT market tracker CryptoSlam the sale of NBA Top Shot digital cards has soared as a new booster collection named "Run it Back 05-06" was released on October 14th.
The new Run it Back boosters focus on a pivotal season in NBA history. The 2005-2006 season catapulted Miami Heat player Dwyane Wade from All-Star to superstar before crowning him with the laurel wreath of Finals MVP.
The new NBA Top Shot drop features the very first Dwyane Wade moments on Top Shot. He is one of six NBA Hall-of-Famers making their first appearances in the series, including Shaquille O'Neal, Allen Iverson, Ben Wallace, and Tracy McGrady.
At $169 a pack, the collectibles are not cheap, but each pack contains one Run it Back moment numbered from 1-990, and four "archive set" moments numbered between 10,000-20,000. Archive sets are a new addition to the Top Shot series, aimed at making it easier for new collectors to pick up historical NBA moments.
Today, NBA Top Shot's Twitter account posted that the boosters were selling out at a rate of "7 purchases a minute for the last 24 hours," adding: "Over the past day, we've seen 9,921 purchases of Run It Back 2005-06 Moment Collectibles alone."
NBA Top Shot got off to a flying start when the series was released last October. Before opening to the public, the series' closed beta pool of 17,000 users had purchased 43,000 randomized boosters, netting NBA Top Shot over $2 million in revenue at launch.
Since then, NBA Top Shot has collected almost $750 million in sales over the course of about 10.5 million transactions from more than 350,000 buyers. NFT collector Pranksy even got involved. At the beginning of the year, he dropped $105,000 on Top Shot in honor of Lebron James's birthday.
NBA Top Shot hit its sales peak on February 22 when $45 million in sales was reported in a single day. The next day, a group of collectors set a record for the series when they paid $208,000 for a Lebron James highlight.
The hype petered out by mid-summer, and since then, NBA Top Shot's daily sales have only occasionally crossed the $1 million threshold. On the day Run it Back 05-06 was released, daily sales hit $4.5 million.
However, this week's feverish excitement for the new Run it Back set is a sign that the sales boom for NBA Top Shot may be far from over.
(Article Courtesy of Decrypt)