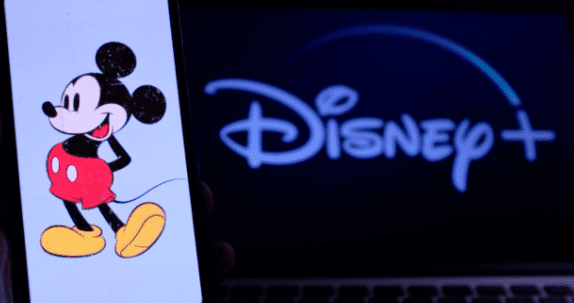 As the very first Disney+ Day on Nov. 12 is arriving, digital collectible App Veve announced its partnership with the entertainment giant which will drop NFTs of its well-known characters as part of the campaign to celebrate the two-year anniversary of the launch of its streaming service.

Entertainment Giant Disney to Drop NFT Series
Disney has plans to launch official non-fungible token (NFT) collectibles in celebration of the first annual Disney+ Day. The well known multinational entertainment and media conglomerate headquartered in California has revealed a series of NFTs featuring iconic Disney characters and items.

The first series collection is called "Golden Moments," and fans will be able to obtain the NFTs by utilizing the digital collectibles app Veve. The Veve application has dropped NFTs stemming from Marvel, DC Comics, and special promotions based on beloved superheroes like Spider-Man and Captain America.
The "Golden Moments" Disney NFT series will feature "digital golden statues inspired by beloved stories and moments from Disney, Pixar, Marvel, [and] Star Wars." According to Veve, the new Disney NFTs will soon be available via the app and will "culminate on Disney+ Day on November 12."
On that day, a "special Ultra Rare digital collectible" will be introduced as well. Veve says the drop dates will be revealed ahead of time and if a customer purchases an NFT from the "Golden Moments" collection, they will get three months of Disney+ TV from Veve.
Veve Technology Claims to Offer 'Gasless Transactions'
The Disney+ promo is available in the United States, Canada, United Kingdom, Germany, Australia, Netherlands, Spain, Mexico, and Singapore. However, the Disney+ TV subscription offer doesn't apply to secondary NFT sales.

Information regarding the Disney "Golden Moments" NFT collectibles series can be found on Veve's web portal. Veve says the application they offer leverages "an augmented reality (AR) photo mode" which allows collectors to interact with the NFT.

According to Veve, the technology used to mint the non-fungible token collectibles it offers utilizes "gasless transactions providing a 99.9% reduction in environmental footprint."
(Article Courtesy of Bitcoin.com)