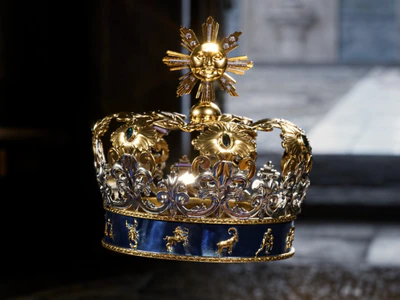 The traditional Italian fashion house entered the NFT sector with nine-piece collection items with the luxury UNXD marketplace. The Collezione Genesi successfully fetched $5.65 million in a three-day-long sale that closed Thursday.

The group of nine NFTs was launched on luxury marketplace UNXD, which is built on Ethereum layer 2 Polygon. The bidding for the collection started Sept. 28 and ended today, with the NFTs being personally designed by Domenico Dolce and Stefano Gabbana for UNXD.
"The Doge Crown" NFT fetched the largest amount - 423.5 ETH, or roughly $1.3 million at current prices, while "The Glass Suit" NFT took in 351.384 ETH, or just over $1 million. The two versions of the "Dress from a Dream" each fetched more than $500,000. Winners of each item received not only the NFT, but physical versions of the items and exclusive access to Dolce & Gabbana events.
UNXD has also partnered with Polygon to launch a $10 million "Culture Fund" that aims to expand the use of NFTs in the fashion industry.
(Article Courtesy of CoinDesk)