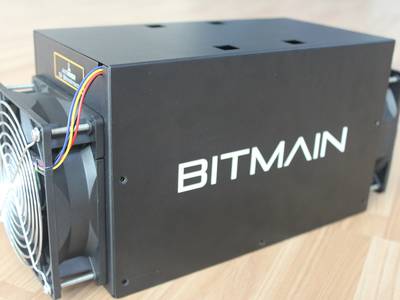 After Chinese authorities announced the sweeping ban on crypto activities, several cryptocurrency platforms are exiting China. One of the biggest manufacturers of Bitcoin mining machines, Bitmain was said to join the queue to halt the business in China. Though Bitmain did not respond to requests for comment for now.

Several crypto exchanges and other crypto-service companies are giving Chinese users the boot, according to multiple reports.At least 18 platforms providing services related to crypto have either announced they are exiting the market in China or are now inaccessible, Chinese media reported Tuesday.
Beijing-based Bitmain will also move most of its production out of southern China and into other countries in response to the latest government crackdown, sources said.
The privately owned Bitmain will also move the majority of its production out of Shenzhen in southern China and into other countries to comply with the latest mandates on crypto issued by the country's central bank last week, all three anonymous sources said.
Trading information provider TradingView has been inaccessible in China on Tuesday, according to monitoring site GreatFire.org. Crypto-focused sites CoinGecko and CoinMarketCap were also blocked late on Monday, the Block reported.
On Friday, China's top financial regulators said they are banning all crypto-related transactions, warning employees of overseas-based exchanges that they will be investigated, and called for increased censorship on crypto information providers.
(Article Courtesy of CoinDesk)