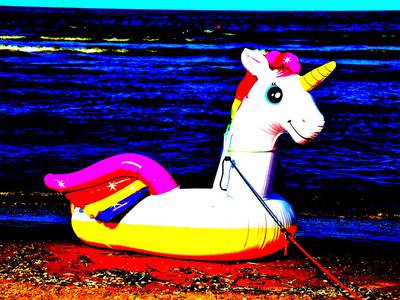 Decentralized exchanges seem to find the silver lining in China's sweeping crackdown on cryptocurrencies. Data shows that the native tokens of primary decentralized exchanges such as Uniswap and SushiSwap have gained 22% and 18% respectively.
"The great rotation into everything decentralized is upon us and all thanks to the latest and undoubtedly most aggressive crypto ban by China," Denis Vinokourov, head of research at Synergia Capital, told CoinDesk in a Telegram chat.
"Decentralized autonomous organization Maker's DAI stablecoin will likely gain substantial market share versus Tether as a result," Vinokourov added, sharing a bullish outlook on underlying layer 1 and 2 solutions supporting decentralized finance and non-fungible tokens, especially marketplaces.
On Friday, the People's Bank of China (PBOC) declared all virtual currency-related activities illegal, banning offshore exchanges from serving mainland Chinese users. The statement also disqualified tether, the largest stablecoin globally, as legal tender along with bitcoin and ether, marking toughest crackdown to date.
While UNI is leading the market higher, the token is still stuck in a four-week falling channel. A breakout might bring stronger chart-driven buying pressure.
(Article Courtesy of CoinDesk)