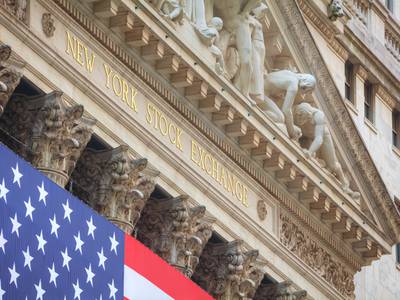 The much anticipated ETF from ProShares will finally make its debut today on the New York Stock Exchange under the ticker "BITO". In addition to BITO, three other Bitcoin Futures ETFs are going to move forward with their launches this month.
The U.S. Securities and Exchange Commission (SEC) approved bitcoin futures ETFs on Friday.
ProShares filed for its Bitcoin Strategy ETF this past summer. The fund is linked to bitcoin futures that are traded on the Chicago Mercantile Exchange.
With the SEC mulling dozens of bitcoin ETFs, Chairman Gary Gensler has made it clear that funds linked to the futures market rather than the underlying asset were more likely to win regulatory approval.
"This is an exciting step but not the last," Douglas Yones, head of exchange-traded products at the NYSE, told the New York Times' DealBook, News of long-awaited approval for a bitcoin-related ETF sent the world's largest crypto by market value to levels not seen since April. Bitcoin climbed above $60,000 for the first time in nearly six months on Friday.
There will be hopes that the debut of a bitcoin ETF on the NYSE will open the floodgates to a stream of similar products winning regulatory approval and accelerating the flow of investments into crypto.
(Article Courtesy of CoinDesk)