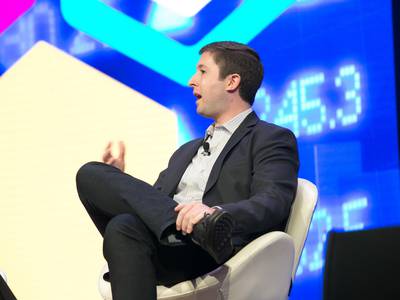 CNBC reported that the world's largest Bitcoin fund Grayscale is going to file to the U.S. Securities and Exchange Commission to convert into a spot ETF as its competitors rush to file for a futures-based Bitcoin ETF.
While the exact timing of Grayscale's intended filing may be new, the world's largest digital asset manager has made no secret of its intent to seek approval for a spot bitcoin-based ETF once a futures-based one cleared the commission. That approval occurred on Friday.
Grayscale's ETF would be backed by actual units of the cryptocurrency, not simply linked it via derivatives contracts such as futures. Should the proposal gain approval, it would be a further expansion of the leading cryptocurrency as a recognized investible asset.
Some analysts predict that the $38.7 billion Grayscale Bitcoin Trust (GBTC), whose shares already trade in public stock markets, has no chance of winning approval anytime soon for its current plan to convert into an ETF backed by the cryptocurrency.
Once the filing is made, the SEC will have 75 days to review it. Grayscale is a unit of Digital Currency Group, which is also the parent of CoinDesk.
(Article Courtesy of CoinDesk)