Kimbal Musk, Brother of Long-Time Crypto Supporter Elon Musk Launches Philanthropic Decentralized Autonomous Organization (DAO)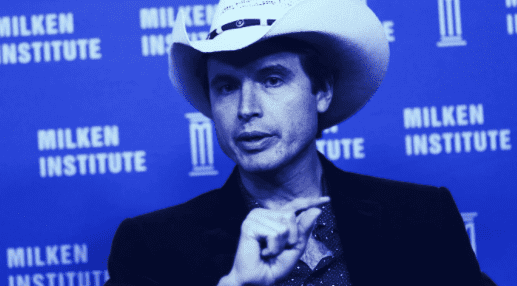 Weeks after Tesla director Kimbal Musk who is also the younger brother of CEO Elon Musk sold nearly $110 Million in Stock, he has announced the launch of a "Giving DAO" to experiment in decentralized philanthropy.
"Wow, Web 3 has been teaching me a lot. I've decided to run an experiment to decentralize philanthropy. This Giving Tuesday, I'm launching the first Giving DAO," Musk tweeted.
"Want to read the Lite Paper? DM me. Constructive Twitter feedback welcome," he added. Kimbal Musk owns The Kitchen Restaurant, founded Big Green—a nonprofit that has built outdoor classrooms across the United States, and he also sits on the board of his brother's electric vehicle company, Tesla.
Web 3 refers to a version of the Internet built on public blockchains and is decentralized. This version also stands in stark contrast to Web 2, the likes of which are defined by the rise of platforms like Facebook and Google and the centralization of huge amounts of user data.
Kimbal's latest venture has also generated support from many crypto-friendly Twitter accounts. "This sounds exciting! The true power of crypto and the blockchain to disrupt philanthropy is yet to be tapped, so it's great to see you pioneering in this regard," said one Floki Inu account.
Crypto and charity
This is not the first time the Web 3 and crypto world has tried its hand at philanthropy and charity. In October of this year, Médecins Sans Frontièrs (MSF)—or Doctors Without Borders—received $3.5 million worth of Ethereum from an NFT sale.
"This game-changing crypto donation comes at a time where the COVID-19 emergency has compounded the already urgent medical needs of people around the world," said Jennifer Tierney, MSF Australia's executive director at the time.
Last month also saw a group of hackers donate the proceeds of ransomware attacks to charities and NGOs. The hackers—from the ransomware group Darkside—used The Giving Block—a Bitcoin charity donation service—to make the donations. The group reportedly did so to "make the world a better place."
(Article Courtesy of Decrypt)