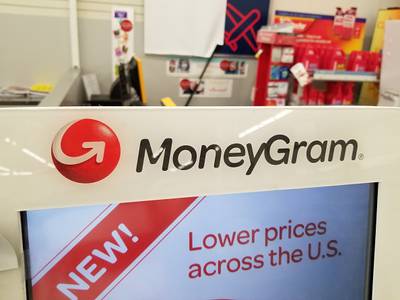 MoneyGram, a global cross-border payments and money transfers, has teamed up with Stellar blockchain to enable cash funding and payout in local currency for consumers using USDC and near-instant backend settlement capabilities.
The firms will start with a pilot in the fourth quarter of this year. Early 2022 will see a gradual rollout of the ledger-based stablecoin bridge between crypto and local currencies with a view toward connecting MoneyGram's 150 million or so consumers.
"Working with MoneyGram allows end consumers to have on- and off-ramps everywhere that MoneyGram's vast agent network supports this. So this is just transformational in terms of being able to exchange crypto for fiat and fiat for crypto," Denelle Dixon, CEO and executive director of the Stellar Development Foundation, said in an interview. "We're trying to go as big as we can."
The news will come as a slap in the face for Ripple, the cryptocurrency payments network whose longstanding relationship with MoneyGram wound down after the U.S. Securities and Exchange Commission (SEC) filed suit against Ripple in December 2020, saying the firm violated federal securities laws.
Alex Holmes, MoneyGram's chairman and CEO, pointed out the partnership with Stellar is an entirely different animal from the relationship MoneyGram had with Ripple, which leveraged the crypto firm's on-demand liquidity (ODL) to facilitate foreign exchange (FX) trading.
According to Holmes, working with Stellar is larger in scope because it directly touches on consumer payments.
Leaving aside the question of whether Ripple's native currency XRP is a security or not in the eyes of the law, the vision the firms were working on had certain limitations.
"The process worked," said Holmes in an interview. "The challenge was we were trying to create an FX market in a different world. It really needed a lot more time to bring that to life and make it work. The other challenge was that because we were trading XRP, that, unfortunately, has volatility associated with it."
(Article Courtesy of CoinDesk)