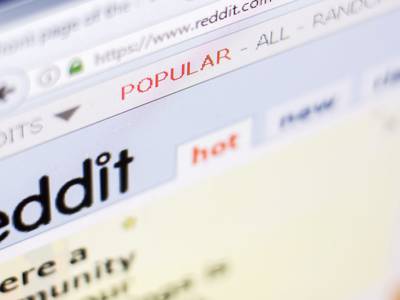 Social media platform Reddit revealed its NFT ambition through a job posting. Looking for a senior engineer for NFT Platform, Reddit said the rapid growing team aims to "build the largest creator economy on the internet."

The initiative comes amid NFTs' skyrocketing popularity that has spurred a wide array of companies to kickstart different initiatives. Earlier this month, crypto exchanges Coinbase and FTX.US have said that they are building NFT marketplaces.
Reddit said that it was looking for someone who could "design, build and ship backend services for millions of users to create, buy, sell and use NFT-backed digital goods."
Reddit's platform draws 430 million monthly visitors for news updates and widely read discussion threads.
Reddit noted in the posting that "fans of today's biggest creators and brands are now flocking to buy digital goods directly from them – to support them, to gain exclusive access and to feel a greater sense of connection with them. Over time, we believe this will only grow."
(Article Courtesy of CoinDesk)