Auction House Sotheby's to Accept Bitcoin, Ethereum, and USDC for Rare Black Diamond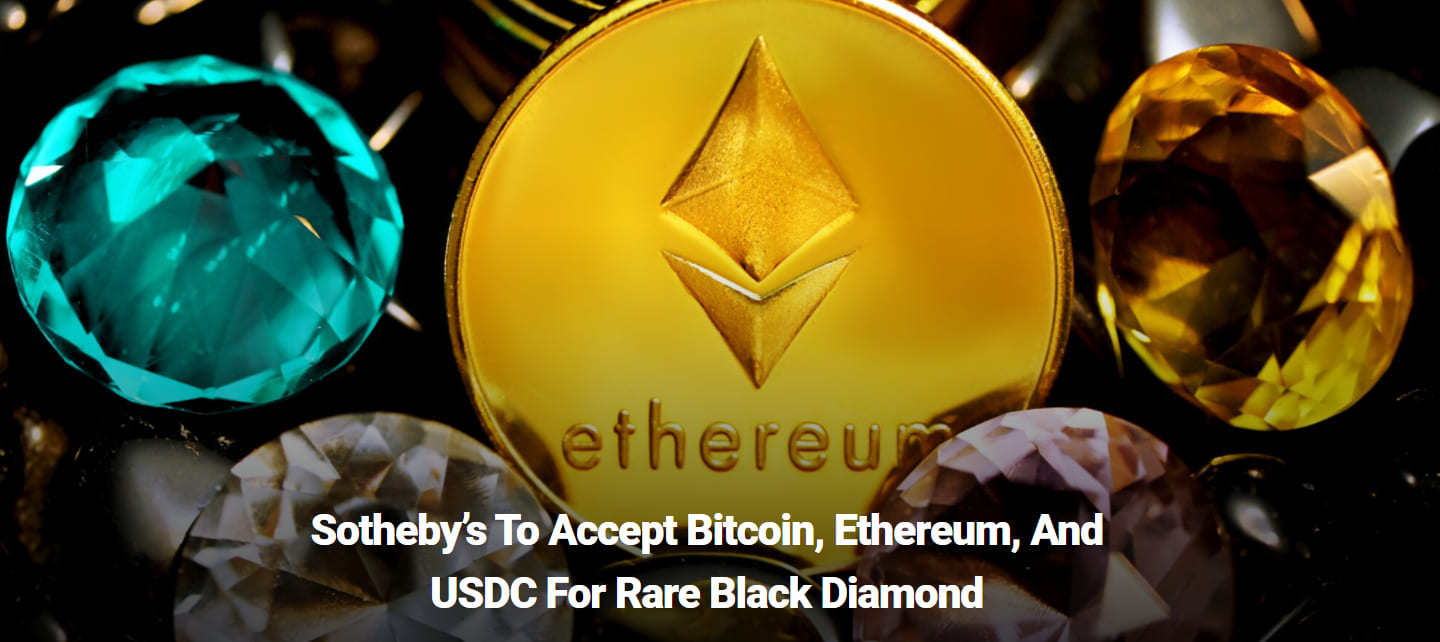 New York-based Sotheby's has announced an auction of a rare black diamond called "the enigma," and buyers can bid on it using Bitcoin(BTC), Ethereum(ETH), or USD Coin(USDC).
As per a report from Forbes, the British auction house has announced that it will hold the sale of a rare black diamond next month in February, and bidders will be able to get their hands on it using cryptocurrencies.
The diamond, dubbed "the enigma" is a 555.55 carat gem, and it is the largest ever such jewel to be put on auction.
Interested buyers will be able to pay for it using any of the three cryptocurrencies: Bitcoin (BTC), Ethereum (ETH), and USD Coin (USDC).
Sotheby's has also revealed that if the winning bid is in crypto, Coinbase Commerce will be used to handle the transaction. There is no reserve in the auction, meaning the diamond will go to the highest bidder, irrespective of the price. According to the report, the company is expecting to fetch around 4 to 6 million USD for it.
This isn't the first time the auction house is accepting crypto payments in their sales. Back in July of last year, the company held a similar sale for a 101-carat diamond, allowing bids in Bitcoin and Ethereum for it. An anonymous buyer won the auction, and paid around $12 million in cryptocurrency.
The black diamond being put on sale this time, "the enigma," hasn't ever been displayed to the public before. It's set to be exhibited in Dubai, London, and Los Angeles before online bidding begins on 3rd Feb.
Bitcoin And Ethereum Price
At the time of writing, Bitcoin's price floats around $42.7k, up 3% in the last seven days. Over the past month, the crypto has lost 10% in value. The below chart shows the trend in the price of the crypto over the last five days.
At the same time, Ethereum's price is trading around $3.2k, up 5% in the past week. Over the last month, the coin has dropped 17% in value.
Both Bitcoin and Ethereum have struggled since a couple of months now as their prices have continued to move into the red. At the moment, it isn't clear when the crypto market might regain its footing.
(Article Courtesy of Bitcoinist )