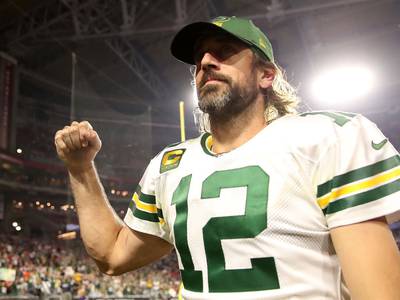 American NFL quarterback and three-time MVP Aaron Rodgers announced to send out US$1M in Bitcoin to his fans via a video he tweeted on Monday, apparently a PR stunt with a crypto services provider.
Aaron Rodgers revealed that he's working with Square's Cash app to receive an undisclosed amount of his salary in bitcoin for the first time. New York Giants star running back Saquon Barkley said in July he would be receiving all his future endorsement money in bitcoin, while several other NFL players have also said they would get part of their salaries in cryptocurrency.
Rodgers signed a four-year contract worth $134 million with the Packers in 2018.
Rodgers also said he's giving out one million dollars to his fans who submit their cashtags on Twitter and follow Square's Cash app.
In the video accompanying his tweet, in which Rodgers is dressed as John Wick, he tells his fans that "we can go to the moon together."
(Article Courtesy of CoinDesk)