1. Log in to your account and enter the [Account Functions] area.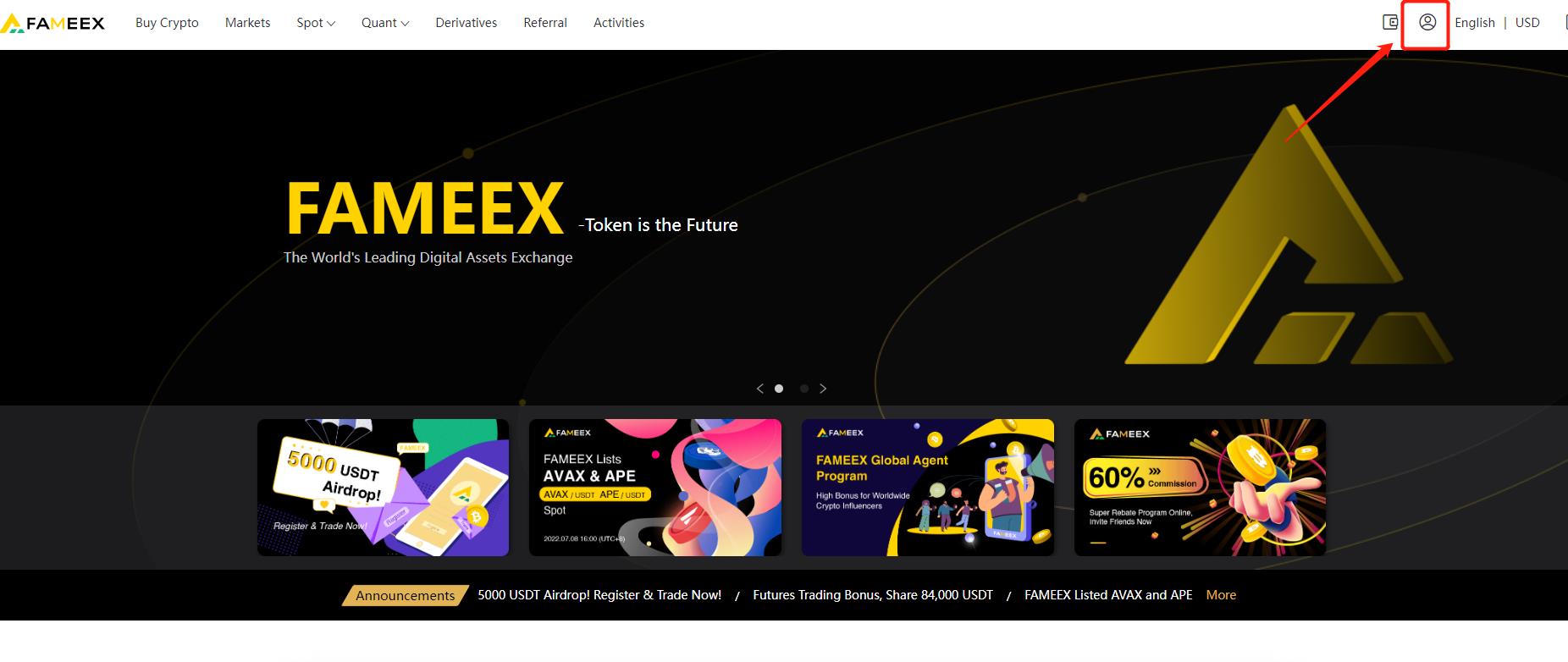 2. Find [API Management] .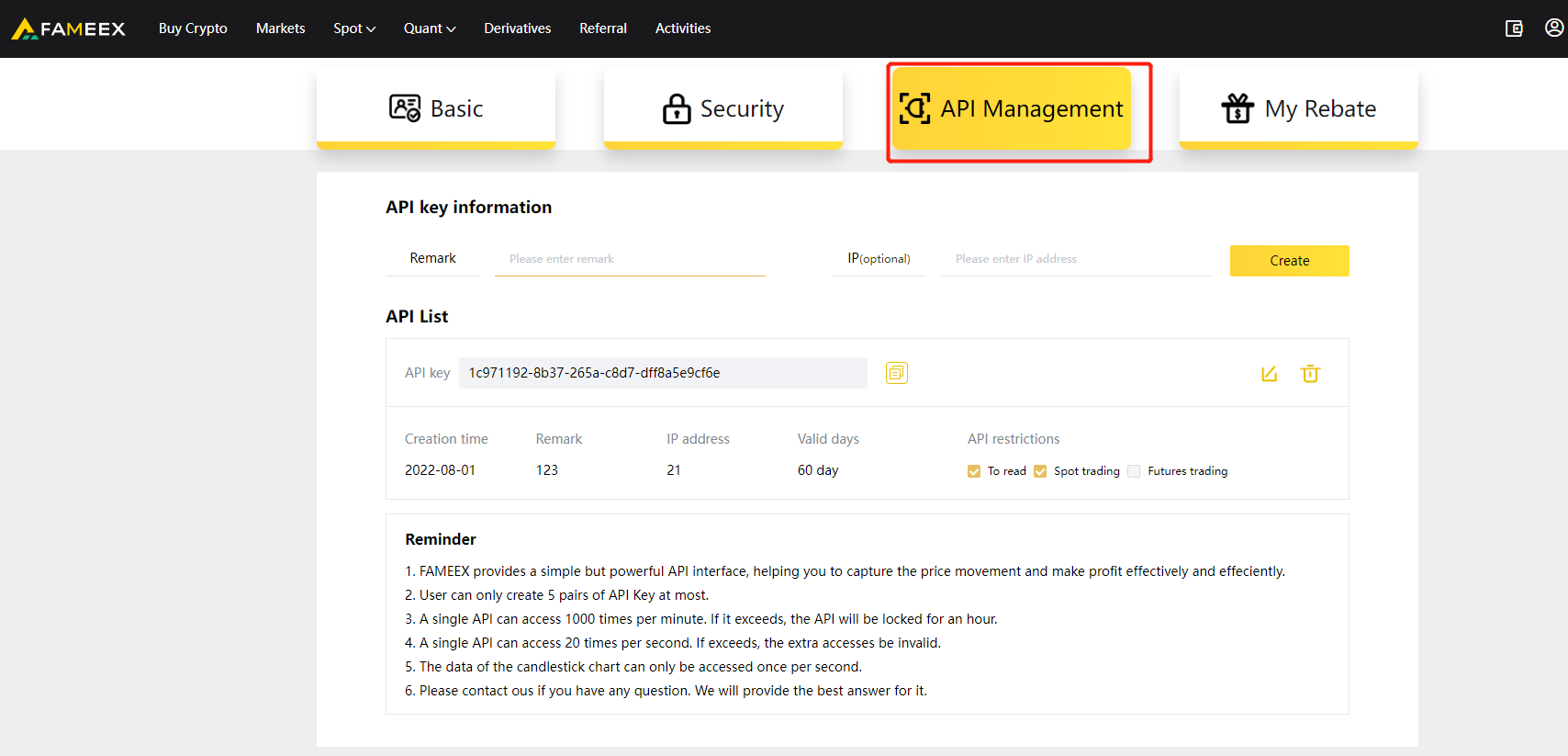 3. Enter your remark and click [Create] to generate your API key.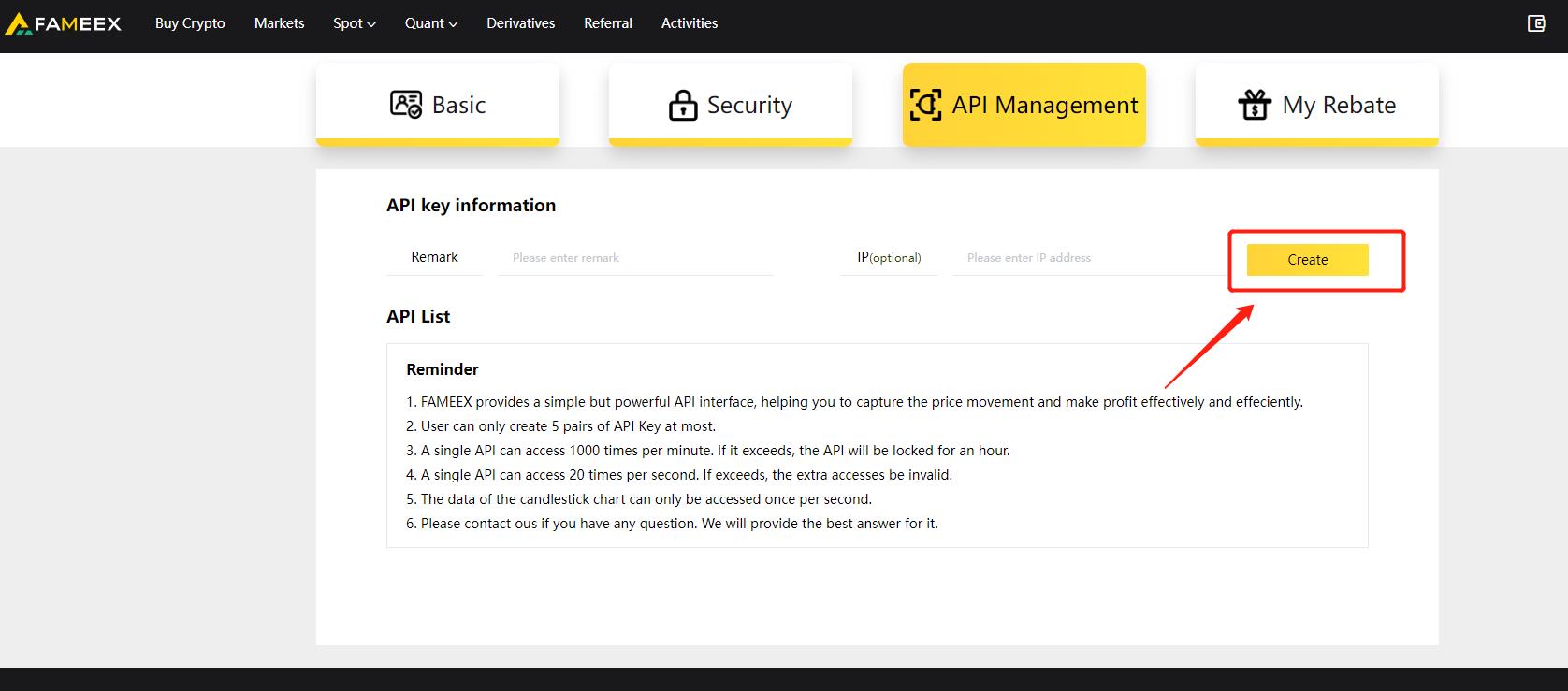 4. Click [Send Code]. The verification code will be sent to your registered mobile or email. Please check and enter immediately.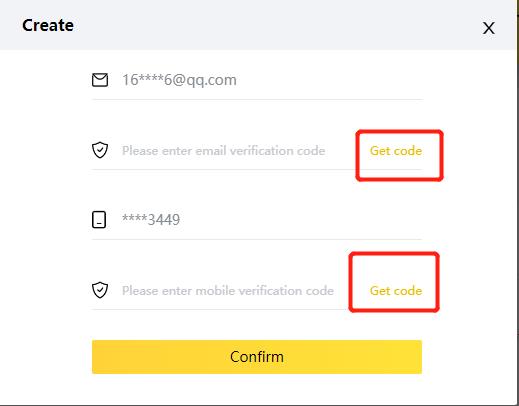 5. Click [Confirm].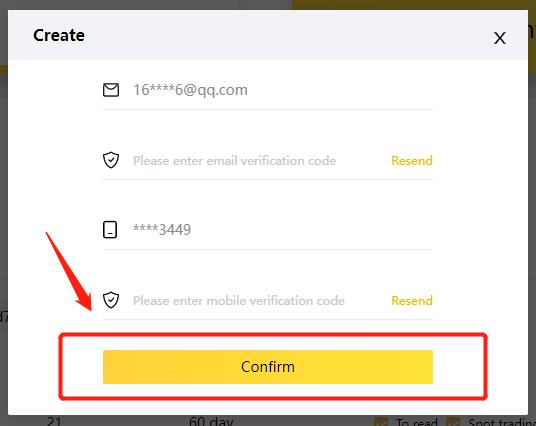 6. After the API key is generated successfully, please keep your API key and secret key safe. We recommend you do NOT share your credentials with anyone in order to protect your account and assets.