After BTC's ATH, Ethereum Price Surges. Will Sand, Arweave, Jasmy Follow?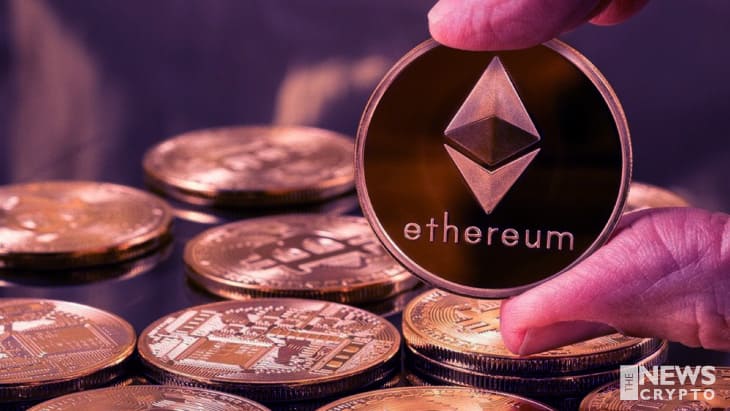 The market leader Bitcoin has hovered around $61,000, reaching its higher high in early Q4. This drives cash poured into the top altcoin like Ethereum having outpaced BTC by 13.55 percent. Other cryptocurrencies like The Sandbox (SAND), Arweave (AR), and The Jasmy Coin (JASMY) seem to have followed the uptrend.
In Q4, Bitcoin and Ethereum have become fierce rivals. While the flagship asset has slowed after reaching a new ATH of $66,930, the star cryptocurrency has continued to shine. In terms of address activity, both are in a close race.
According to a recent Santiment analysis, the number of new Ethereum addresses has increased dramatically. The analytics revealed 995k network growth, its biggest week since mid-May. One million addresses are used in Bitcoin.
Interestingly, larger-cap cryptocurrencies seem to have struggled to keep up with star altcoin. Notably absent from the current Altseason are Cardano, Ripple, Dogecoin, and others. However, cryptocurrencies with a significant market cap like SAND, Arweave, and Jasmy have recently generated a lot of hype.
Another Santiment study shows the best performing cryptocurrencies recently. The SAND token has increased by over 313 percent in the last week. The research also breaks down Arweave and Jasmy. Some of the top 10 cryptocurrencies, including ADA, XRP, and DOGE, have stayed flat with no major growth. Moreover, Arweave just touched ATH in search of fresh highs.
Due to the May Chinese market meltdown, Jasmy currency has gone from $2.5 to $0.08. However, the coin's recent surge of over 300 percent demonstrates its great capacity to retrace prior highs. Overall, the trend in crypto has shown several twists in the current bull cycles.
(Article Courtesy of The News Crypto)