El Salvador, the First Country Accepts Bitcoin as Legal Tender, Buy 100 More Bitcoins as Crypto Market Falls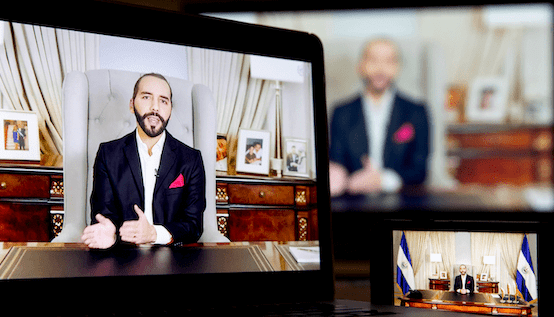 El Salvador's President Nayib Bukele who plans to build the world's first Bitcoin city said on Nov 27 in a tweet that he bought the coins at "a discount." The government of El Salvador bought 100 more bitcoin, President Bukele announced on Friday, while the price of the largest crypto currency by market-cap fell near $54,000.

"El Salvador just bought the dip. 100 extra coins acquired with a discount," Bukele said. Bitcoin price fell about 8% on Friday around $54,237, as broader markets tumble on new COVID-19 variant fear.
Bitcoin officially became legal tender in El Salvador in September, three months after the country's legislature passed the Bitcoin Law.
On Nov. 20, Bukele said that the country is going to build an entire city based on bitcoin, during a presentation at Bitcoin Week in El Salvador.
(Article Courtesy of CoinDesk)