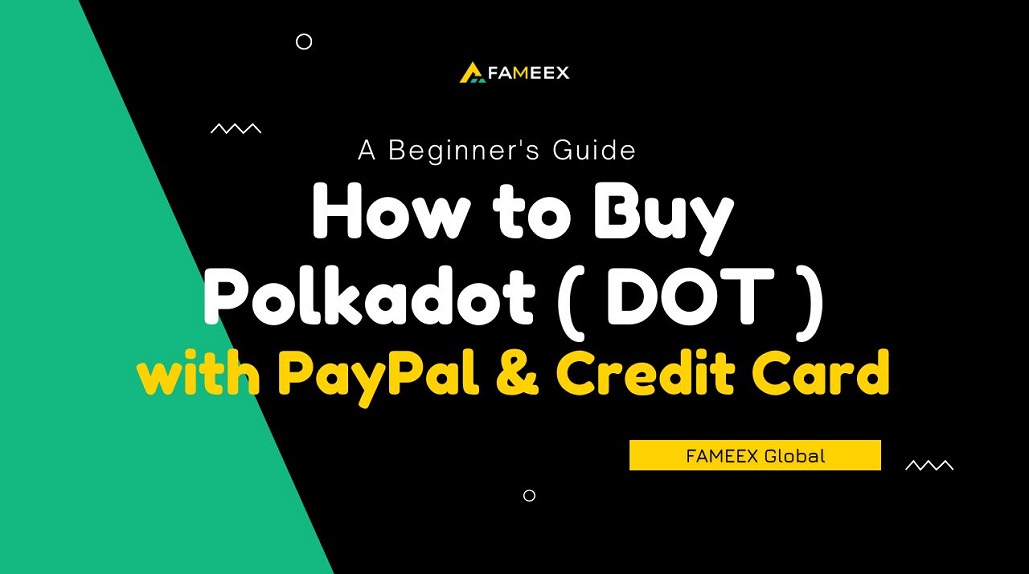 Launched in 2020, Polkadot (DOT) is among the newest competing blockchains aiming to grow an ecosystem of cryptocurrencies, alongside other notable examples like Ethereum (ETH) and Binance (BNB). It is a software that seeks to incentivize a global network of computers to operate a blockchain, which will allow users to launch and operate their own blockchains. It is designed to let users perform transactions more privately and efficiently, creating blockchains that don't disclose user data to the public network.
Interested to get your hands on a few Polkadot tokens yourself but not sure how and where? Buying this new blockchain currency is now easy with FAMEEX!
Buying Polkadot Coin with Credit Card
At FAMEEX, purchasing Polkadot crypto coins is simply effortless. Whilst cash via bank account is the most safest and straightforward approach to buying bitcoin, we wish to give you several options to choose from. One of those options include purchasing with credit cards.
The process is simple: register for an account with us and link your credit card to it - it doesn't matter if it's Visa or Mastercard. Funds will appear instantly and you're all set to trade in Polkadot. It's that easy.
Buying Polkadot Coin with PayPal
A renowned online payment platform, PayPal has started to dabble in the bitcoin market as well. In 2020, it launched a service that allows users to buy, hold, and sell cryptocurrencies directly from their PayPal account. If you're looking to use PayPal to purchase DOT coins, there are certain crypto trading platforms that allow you to do so. In addition to being convenient all on its own, you can also purchase Polkadot coins with AUD and USD.
FAMEEX: The Go-To Platform Where You Can Buy Polkadot
If you're looking to buy Polkadot, FAMEEX is the platform for you. With features like top-notch wallet security to flexible payment options such as credit card and PayPal, buying Polkadot coins has never been easier. Sign up for an account today!