A Beginner's Guide to Cryptocurrency Trading Strategies
2023/01/19 15:15:15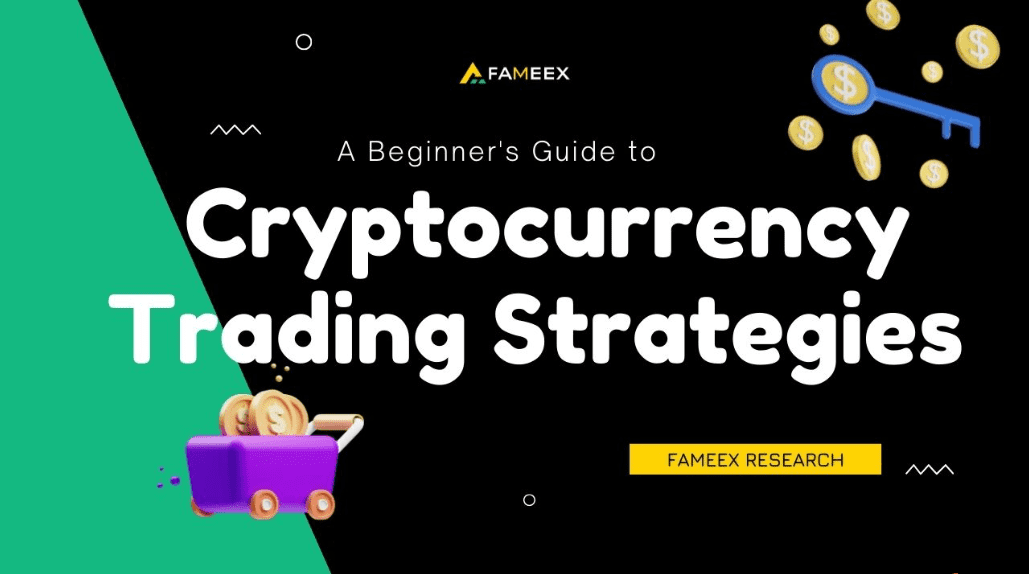 In this guide, we will introduce you to the most common crypto trading strategies that you can use in your trading immediately.
First, you need to ask yourself a few questions:
1. What kind of derivatives have you done your research on? Which crypto projects have you familiar with?
2. How would you like to allocate your portfolio? How many % in your portfolio?
3. Why should I choose these derivatives or this token?
4. When is the time to take the profit?
If you're interested in investing in the crypto industry, you'd better do some research on the technical analysis. Even if it's hard to read the charts, draw the support or resistance, and observe the potential trends, it's still one of the most useful tools for you to predict the market. With technical analysis tools, you can catch the potential and profitable chance ahead. With a solid and wise trading strategy, you're more likely to achieve your trading and investment goals.
HODLing (Hold On for Dear Life)
For beginners, HODL is the best strategy in long term. It could apply to anyone who doesn't know any technical skills or trading experience. From this chart below, we can see that early HOLDers in the history of Bitcoin could get profitable earnings. With this notable boost of yield, crypto investment still attract lots of traders to join this market.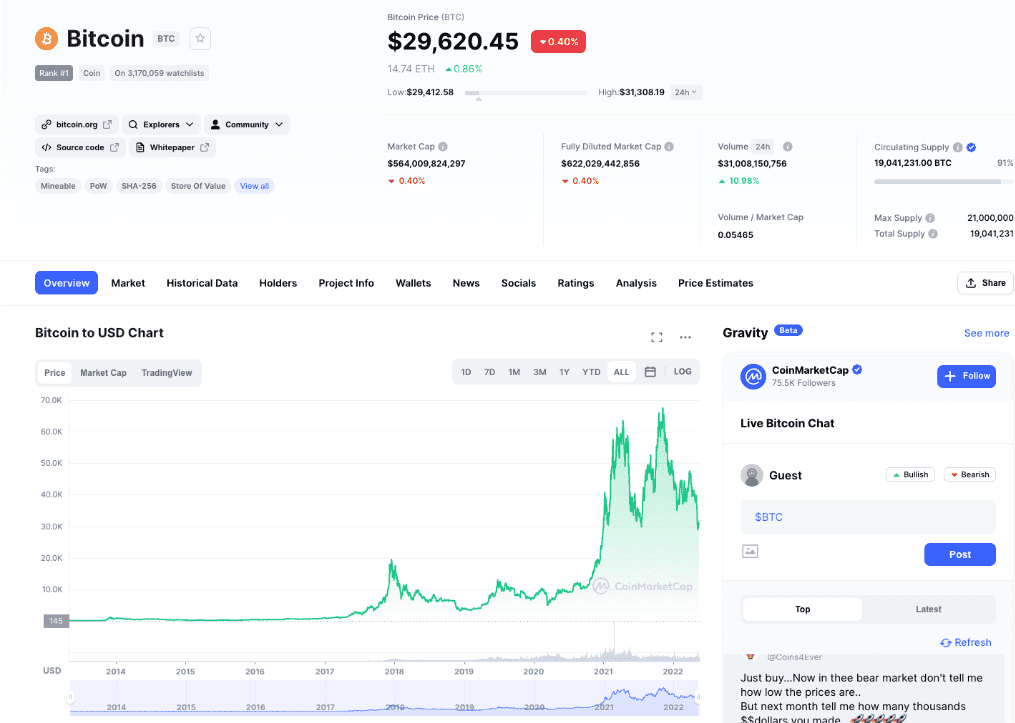 (Bitcoin All-Time Price Chart from TradingView)
It's not easy to identify the uptrend. As we all know this big news recently that LUNA's price has fallen over 99% since its highs, currently sitting at $0.0002. In this situation, if you're a HODLer in LUNA, it's not a ideal strategy to hold it in long term. The current all-time price chart of LUNA is the following: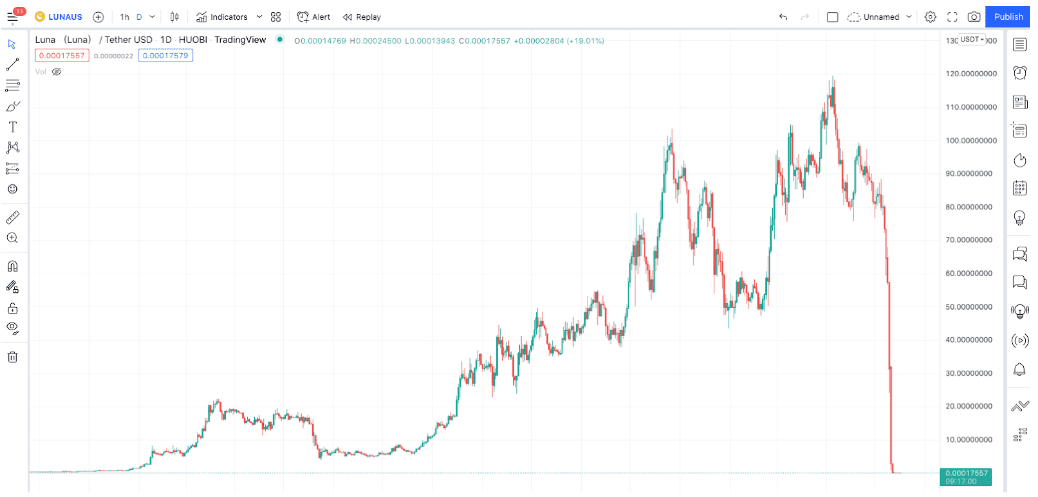 (Terra (LUNA) All-Time Price Chart from TradingView)
Swing Trading
Due to the wrong predictions in the long term that may cause by HODLers, here is another trading strategy called Swing Trading. Swing Trading is the most common technical analysis in the market that people can apply from the Wave Principle, Gann Theory, Dow Theory, etc.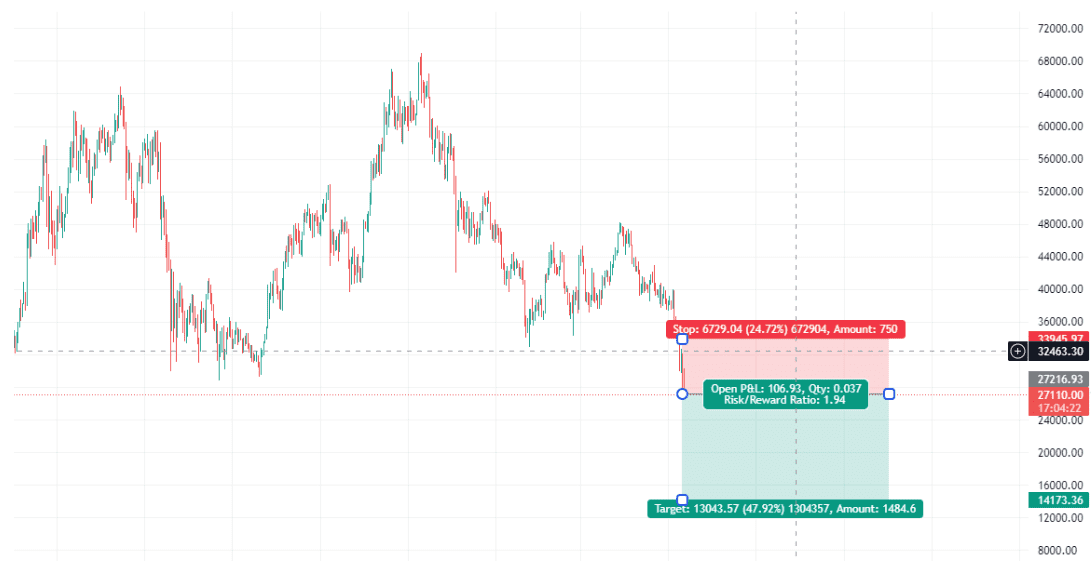 (Bitcoin Chart from TradingView)
For example, if you hold a 1,000 BTC/USDT position in downtrend market, hoping to sell in dip before a reversal to increase your assets. All you need to do is to balance profit and loss to be acceptable. Vice versa, you can also consider this as a high risk investment. If you predict the wrong direction, your swing trading in futures can be amplified a lot. In other words, you can lose a lot.
Day Trading (Intraday Trading)
Day Trading of crypto can vary from arbitrage, scalping trading and so on that we can share on FAMEEX Research later. We're going to explain the short-term day trading strategy today that trades are typically started and concluded within a single day. It is commonly called range trading. They wait for a price range to be established and trade within that range to gain the best profit and loss.
Range trading wait for a price range to be established and trade within that range. The idea is that until the range is broken, the bottom of the range will hold as support, and the top of the range will hold as resistance as you can see from the below chart. Day traders use range trading to make a profit by buying when a crypto asset is oversold (low price) and selling when it is overbought (high price).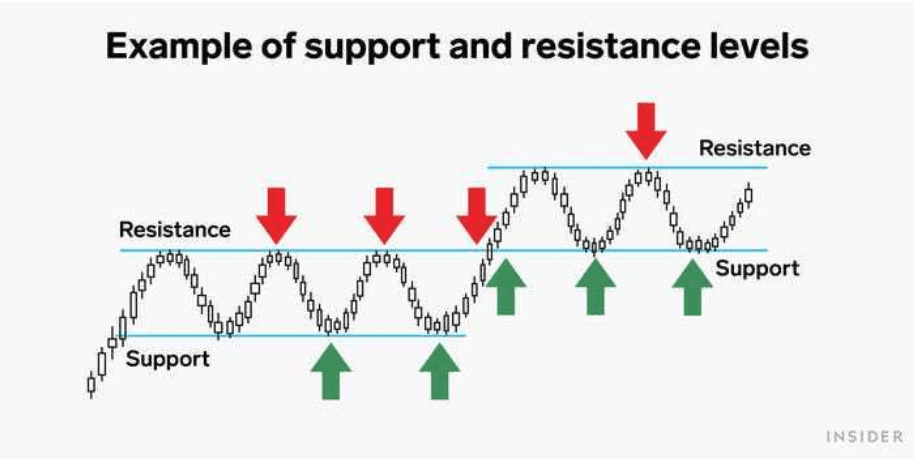 (Chart from INSIDER)
It's important to remember that most day traders are losing money most of the time. Focusing on your trading, evaluating the yields and applying mature trading strategies are keen elements to differentiate crypto day investment from gambling. In the crypto market, you can seize lots of optimum opportunities and Day Trading is just one of them.

Crypto trading entails a learning curve. Most exchanges provide backtesting for newbies. Even if it's not real money or real investment, your trading would seem like a real one in the market. This allows you to try and practice without any loss and also help you consider the potential risks and returns.
Here are useful tools for your technical analysis:
1. TradingView (Chart and technical analysis)
2. CoinMarketCap (Cryptocurrency information and market cap)
3. Coin360 (General Price Chart and Change)
4. Crypto Fear & Greed Index (Market sentiment in crypto)
5. DeFi Llama (DeFi TVL and overview)
FAMEEX Grid Trading
Grid Trading Bot, one of the biggest advantages of FAMEEX is not like any other in the crypto market. Firstly, FAMEEX offers around thirty trading pairs but what makes FAMEEX the most different from others is that the Bot only opens one buy and sell order respectively, meaning the investors do not have to "lock" their funds on the grids so that they can better utilize their money.
Find us on:
Twitter: https://twitter.com/FameexGlobal
YouTube: https://www.youtube.com/channel/UCMRYZgPUFtrSkAu9_owUbxg
Instagram: https://www.instagram.com/fameex_global/
Telegram: https://t.me/fameexgroup
Discord: https://discord.gg/V8yvKPxVCk
LinkedIn: https://www.linkedin.com/company/fameex
Facebook: https://www.facebook.com/FameexGlobal
Contact us: Service@mail.fameex.info