Bitcoin Increases to $18,000 as CPI Numbers Beat Expectations
2022-12-14 14:38:45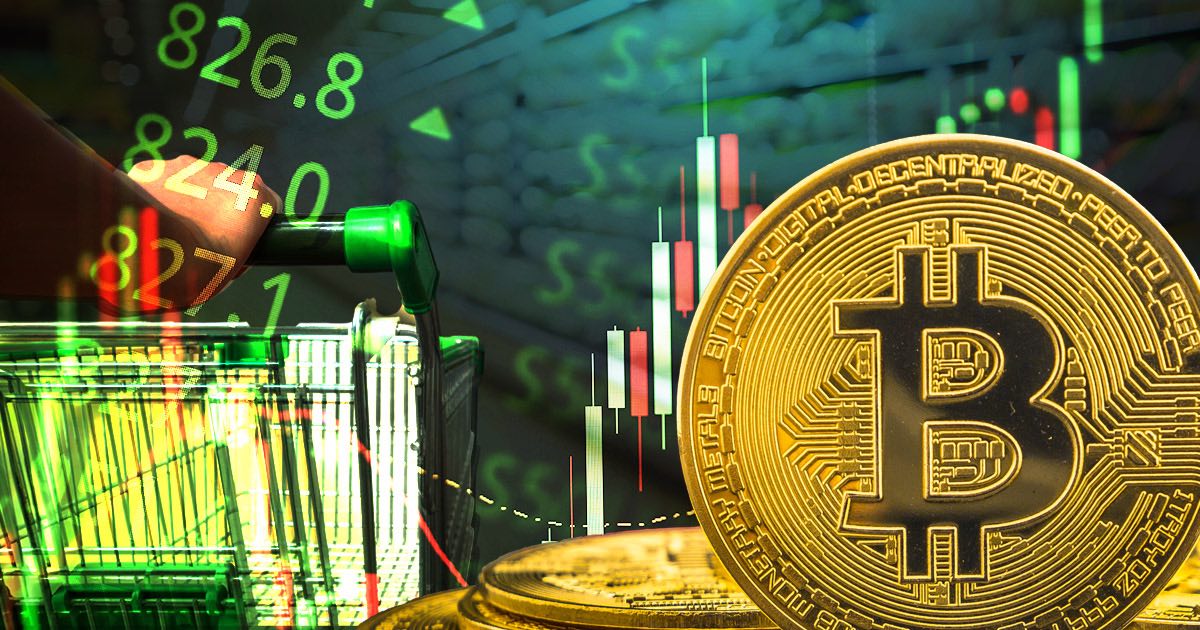 On hearing that consumer inflation numbers were better than predicted, the price of Bitcoin increased to $18,000.
The Consumer Price Index (CPI) statistics for November indicated inflation at 7.1% on a year-over-year basis (YoY). This result exceeded the predicted 7.3% figure. On the back of the news, the price of bitcoin increased by 2.6%, and at the time of publication, it was trading under $18,000.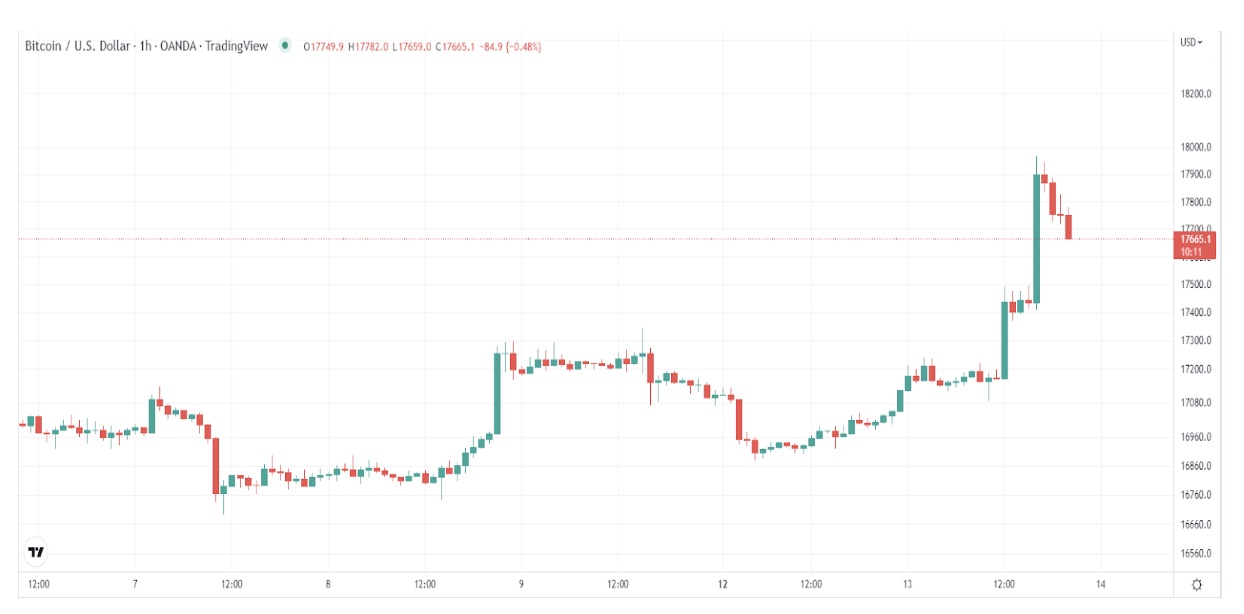 BTCUSD - Tradingview
The Consumer Price Index report, which showed a 1.6% decrease in energy prices, looks to have been a major driver of the rally. This is good news for struggling Bitcoin miners. Equities traders are reacting by pushing up prices as a result of the overall CPI report indicating declining inflation at 7.1% versus the previously forecast 7.3%.
The stock market is also showing signs of life, with the Dow rising by 600 points and the S&P 500 adding 100 points. According to Cointelegraph, the price movement of Bitcoin continues to be strongly associated with that of U.S. stocks, and today's rally is no exception to the rule.
Open interest in bitcoin is still skewed toward short sellers
Since Nov. 22, when the price of Bitcoin dropped below $16,000, the open interest in BTC futures contracts has been skyrocketing. Although it is difficult to predict whether a sudden change in the price of Bitcoin would be upward or downward, such a shift could result in another liquidation event.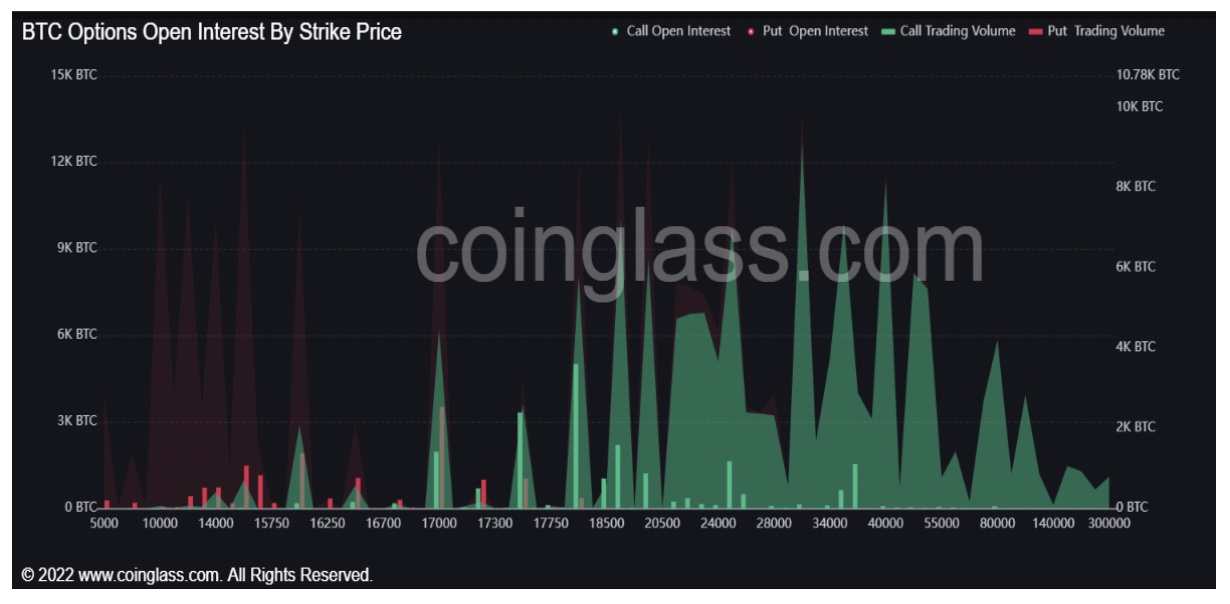 Bitcoin options strike prices. Source: Coinglass
There is a chance that the Federal Reserve will stop raising interest rates if inflation has peaked. Many traders concur that if the Federal Reserve were to change course from its current policy of interest rate increases and quantitative tightening, the BTC price might surge upward and wipe out a sizable chunk of the short position in futures contracts.
Market analysts say long-term data is to Bitcoin's advantage
Investor confidence in the cryptocurrency market may also be increasing as a result of investors' expectations that the US Federal Reserve will begin gradually raising interest rates in the next two months and into 2023 as a result of strong CPI data.
The prospect of a policy change is left open and linked to inflation, according to the Fed's statement:
''When determining how quickly the target range will be raised in the future, the Committee will take into account economic and financial events, the cumulative tightening of monetary policy, the lags between monetary policy's effects on inflation and economic activity, and other factors in order to achieve a monetary policy stance that is sufficiently restrictive to gradually bring inflation down to 2 percent.''
Disclaimer: The information provided in this section doesn't represent any investment advice or FAMEEX's official view.