Top Trending Crypto News Today
Paxos Complies With U.S. Law Enforcement Request to Freeze 11,184 PAXG
https://news.bitcoin.com/us-law-enforcement-directs-paxos-to-freeze-more-than-11000-paxg-tokenized-gold-coins/
Paxos updated the public on Nov. 12, 2022, and detailed that the company has frozen 11,184.38 pax gold (PAXG) tokens held on the FTX platform. The update was written by Paxos global general counsel, Ben Gray. PAXG is a crypto token backed by one ounce of .999 fine gold at a 1:1 ratio and it's the largest tokenized gold coin in terms of market cap.

Biden announces pick for FDIC chair
https://cointelegraph.com/news/president-biden-announces-pick-for-fdic-chair
Martin Gruenberg was the FDIC's acting chair while the agency issued cease-and-desist orders to crypto firms and suggested that payment stablecoins merited further consideration. Gruenberg will testify before the Senate Banking Committee on Nov. 15 and the House Financial Services Committee on Nov. 16 on the oversight of financial regulators in the United States.

SBF's Alameda Moved $89 Million Worth of Crypto Into a New Wallet
https://decrypt.co/114610/alameda-89-million-crypto-new-wallet
In the past 24 hours, Alameda Research has moved $2.7 million worth of Serum, FTX, and Uniswap tokens into a wallet where the now-bankrupt trading desk has amassed $89 million worth of assets, according to on-chain data. On Saturday, Alameda Research moved $36 million worth of funds—$31 million worth of BitDAO tokens (BIT), $5 million worth of SushiBar tokens, and $1 million worth of Render tokens.
Alameda purchased 100 million BIT tokens last year from BitDAO

Bitcoin Cash Could Be Legal Tender in St. Kitts by March
https://www.coindesk.com/policy/2022/11/14/bitcoin-cash-could-be-legal-tender-in-st-kitts-by-march-prime-minister-says/
"I welcome the opportunity to dialogue further, with a view to exploring future opportunities to engage in bitcoin cash mining, and making bitcoin cash legal tender here in St. Kitts and Nevis by March 2023, once safeguards to our country and our people are guaranteed," Terrance said. A statement by the government cited issues of financial safety and security of citizens as needing to be ironed out. The island chain would join countries such as El Salvador and the Central African Republic that have state backing for using crypto as a means of payment.

Daily Crypto Market Analysis - Growing and Forecast
Yesterday, $89.49 Million longs and $77.79 Million shorts were liquidated on the entire network. The net liquidation was $11.7 Million longs. Among these, the volume of short liquidations trends higher for 3 consecutive days.

Compared with yesterday, the fear/greed index dropped to 22, below the watershed 30. The overall market is filled with panic, and the short-term view is bearish. Follow-up developments still need to be observed.

The value of Bitcoin Ahr999 today is 0.28, which is below the bottom line (0.45) and fixed investment line (1.2), indicating that the market is still in the long-term bottom area. Based on the analysis of the above information, it is still in the long-term bottom zone, and there is no short-term signal of stabilization.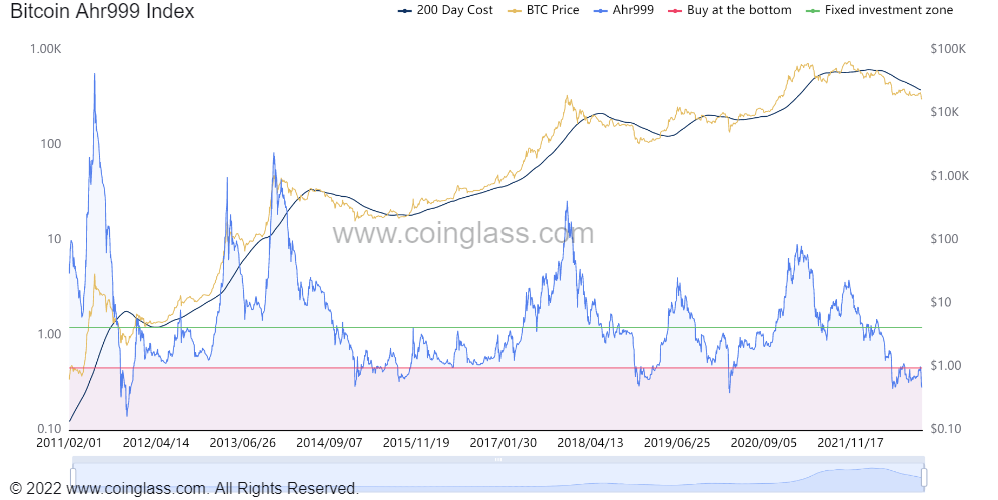 Yesterday, the three major U.S. stock indexes all fell. The Dow Jones index was relatively strong, falling only -0.63%, the S&P 500 index fell -0.89%, and the Nasdaq index was the weakest, falling -1.12%. Most cryptocurrencies rose yesterday, BTC rose 2.52%, ETH rose 3.69%, and TWT was the strongest, rising sharply for two days in a row, and rose again today by 11.14%.

A report released last week in the United States showed signs of cooling in October inflation, and the Federal Reserve (Fed) said yesterday that it may soon reduce the pace of interest rate hikes, suggesting that it is inclined to slow down the pace of interest rate hikes to 2 quarter points at the meeting next month at the earliest (50 basis points), while emphasizing that although a lot of work has been done to combat inflation, it is necessary to see a series of data that proves that inflation has really cooled before we can believe that price pressures are gradually falling back to the central bank's target level, allowing inflation to follow suit. Time lapse back down to 2% target.

Notably, the Fed has been shrinking its balance sheet at a rate of $95 billion a month, a process called "quantitative tightening" (QT) that has shrunk by more than $235 billion since June, but the Fed's balance sheet The table remained at $8.73 trillion.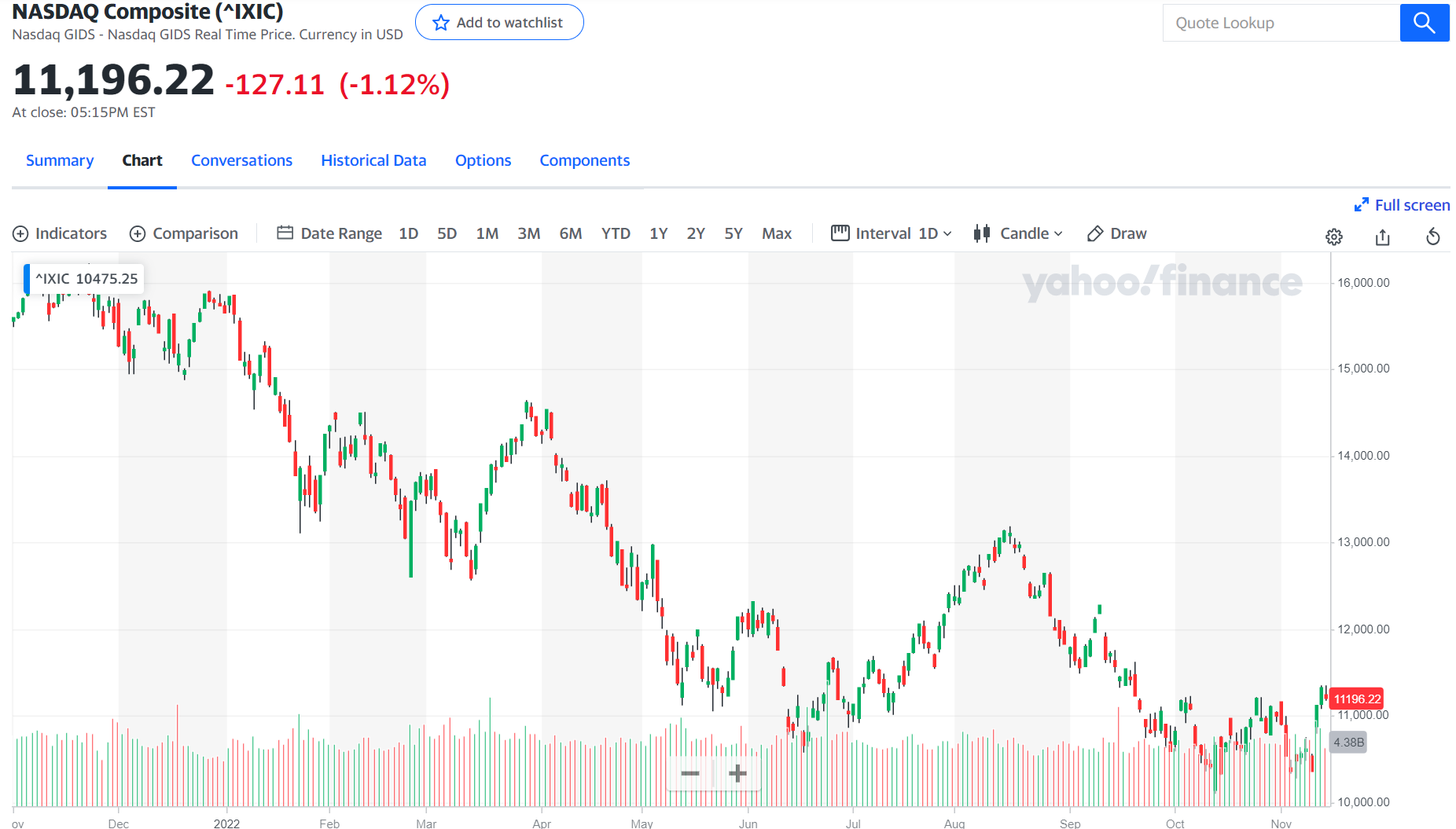 Most of the mainstream currencies rose yesterday, ranging from -2.69% to 11.4%. Among them, AXS was the weakest, down -2.69%, and TWT was the strongest, leading the rise for 2 consecutive days, and rose again by 11.4% yesterday. While BTC rose 2.52%, ETH rose 3.69%.

Looking at BTC based on the 4-hour chart, the moving averages are arranged in a short position. The short-term focus will be on whether the price can regain its position on MA25.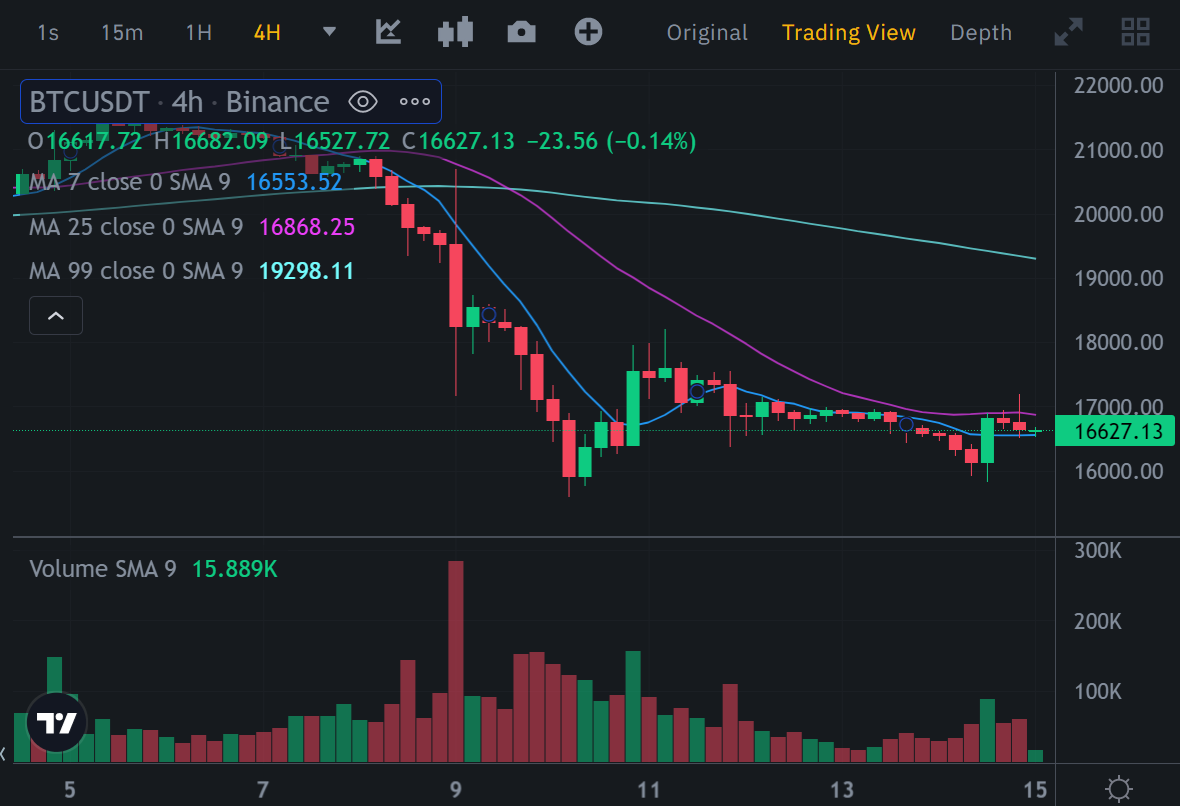 Disclaimer: The information provided in this section is for informational purposes only, doesn't represent any investment tips or FAMEEX's official position.