On May 16, United States District Judge Analisa Torres issued the ruling in Ripple's favor.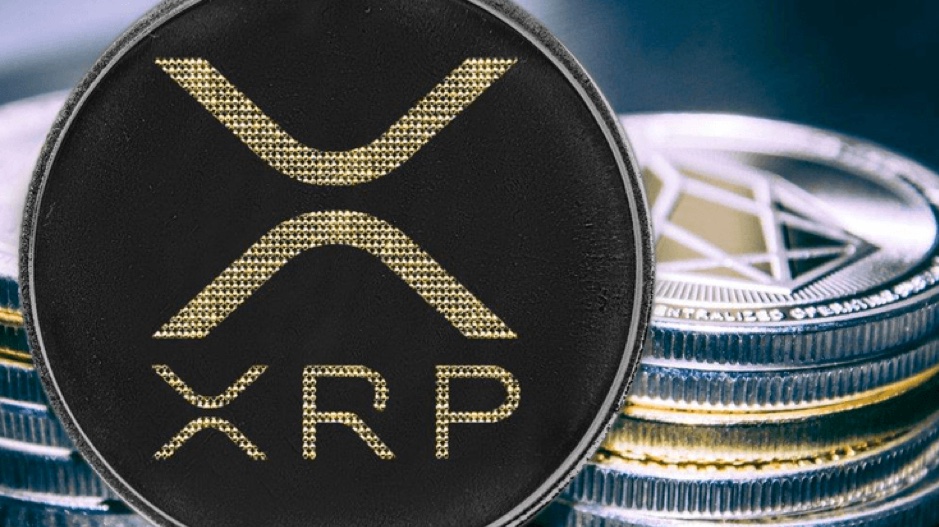 Source: www.cryptoglobe.com

After the address by former head William Hinman, the US securities regulator requested that documents of its internal deliberations be sealed; this request was refused, which was viewed as a victory for Ripple and the cryptocurrency community.
The Ethereum blockchain's native cryptocurrency, Ether, is not a security, according to the former director of the Securities and Exchange Commission corporation's finance section, who made this claim in a lecture in June 2018.
Following Hinman's speech, the SEC moved to have the internal emails, texts, and expert reports sealed on December 22. Among other things, the SEC made the case that its objectives trumped the "public's right" to view records that were "not relevant" to the court's summary judgment ruling. The U.S. District Court's Judge Analisa Torres, however, decided that the records are "judicial documents" and are therefore subject to a high likelihood of public access.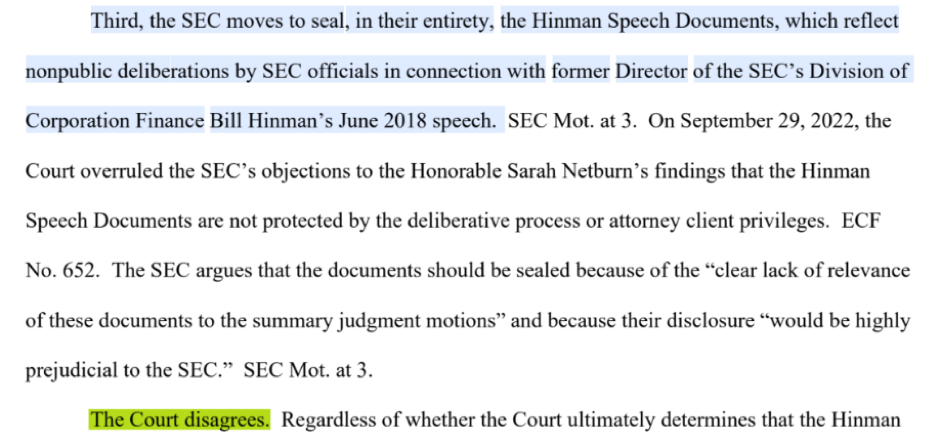 Source: U.S. District Court
The Hinman Conversation Paperwork are not protected by the deliberative process privilege since they do not relate to an independence position, decision, or policy, according to Judge Torres, who also stated that the court has rejected the SEC's argument that securing the documents is required to maintain "openness and candor" within the SEC.
The SEC's other two petitions for the redaction of names and identification information of SEC specialists and XRP investor declaring as well as the financial and personal data of the defendants were granted by the court, notwithstanding the court's ruling that the Hinman Speech materials will be made public. The court also rejected other requests by Ripple seeking to have certain information sealed, including details about how much money the company makes from selling XRP and how much it pays trading platforms.


Watchdog Files Suit Against SEC Over FOIA Request For Documents On Alleged Cryptocurrency Conflicts of Interest
In its continuing legal struggle with the SEC, which contends that sales of Ripple's XRP broke American securities laws, Ripple has viewed the speech as a crucial piece of evidence. On the back of the announcement, the price of XRP increased by about 2.6%. The price is presently $0.43.
Hinman Speech records won't be sealed; see page 5. No matter how they may affect a judgment, the judge makes it plain that they should be disclosed. Argues that it neither stifles SEC discussion nor does the SEC's "prophylactic" fear that it could be granted access in the future hold water.
Disclaimer: FameEX makes no representations on the accuracy or suitability of any official statements made by the exchange regarding the data in this area or any related financial advice.