Discover the latest 1INCH price with FameEX's 1INCH/USD Price Index and Live Chart. Keep up-to-date with the current market value and 24-hour changes, as well as delve into 1inch Network's price history. Start tracking 1INCH price today!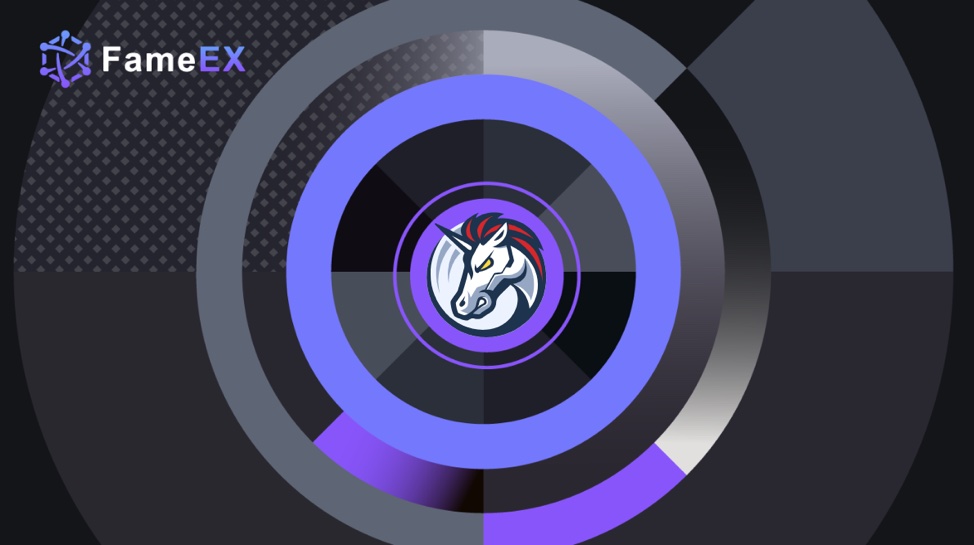 What is 1INCH (1inch Network)?
1INCH is a groundbreaking platform in the realm of decentralized finance (DeFi), linking several decentralized protocols to maximize speed, security, and profitability. Born from the synergy of these diverse protocols, 1INCH's first offering is a decentralized exchange (DEX) aggregator. This innovative tool combs through multiple liquidity sources to uncover deals that offer users superior rates compared to any individual exchange. The 1INCH Aggregation Protocol, the backbone of this service, utilizes the Pathfinder algorithm to navigate through over 240 liquidity sources spanning networks like Ethereum, BNB Chain, Polygon, Avalanche, Optimistic Ethereum, Arbitrum, Fantom, and Gnosis Chain. Within just a couple of years since inception, the 1INCH DEX aggregator has attracted over a million users and reported over $150 billion in total volume on the Ethereum network.
1INCH represents an evolution in decentralized exchange platforms, acting both as a DEX platform and DEX aggregator. As a DEX platform, it offers a straightforward way to buy and sell cryptocurrencies, akin to platforms like Uniswap. However, its unique feature is the DEX aggregator component. This tool collates liquidity from renowned DEXes, including Uniswap, Sushi, Balancer, Bancor, and more, seeking the best trading pairs and rates for users, thereby distinguishing 1INCH from competitors.
How does 1INCH (1inch Network) work?
The operational intricacies of 1INCH are designed around the optimization of trades. The aggregator actively searches for the best possible prices for the pairs you're trading across all available exchanges. When executing the trade, 1INCH splits your order, distributing it across several exchanges. This procedure, although complex behind the scenes, appears as a single transaction from the user's perspective.
1INCH was born out of the necessity to tackle a pervasive issue in the DEX realm: gas fees. With the increase in congestion on the Ethereum network, gas costs associated with DEX trading have become exorbitantly high. 1INCH circumvents this hurdle by efficiently scattering your trade across exchanges through micro-transactions, thereby not only reducing the overall gas costs but also enhancing the return for users' trade.
1INCH also addresses the issue of slippage common in DEXes due to liquidity deficiencies. Slippage refers to the discrepancy between the expected price of a trade and the price at which the trade is executed. If a liquidity pool for a particular asset pair is insufficient, it cannot efficiently absorb a large swap or high-volume trading, resulting in slippage. By pooling liquidity from across DEXes, 1INCH mitigates this issue, ensuring trades execute closer to the expected price.
1INCH (1inch Network) market price & tokenomics
The 1INCH token is an ERC-20 token on the Ethereum network. 1INCH token debuted on leading crypto data aggregation portals in December 2020 at a price of $2.36. In its initial month, the token experienced price fluctuations between just under $1 to almost $2. As of now, 1INCH (1inch Network) is ranked #101 by CoinMarketCap with market capitalization of $450,393,799 USD. The current circulating supply of 1INCH coins is 940,663,222.
Why do you invest in 1INCH (1inch Network)?
1INCH has carved a unique space for itself in the decentralized finance landscape. Its aggregation of liquidity from other DEXes, coupled with its ability to offer swap opportunities across multiple blockchain platforms, and provides users with the best possible trade prices. In addition, using the 1INCH network to execute swaps incurs no additional fees beyond those charged by participating DEXs and blockchains. These advantages provide users with the ability to make efficient, cost-effective transactions and make 1INCH an attractive investment.
Is 1INCH (1inch Network) a good Investment?
1INCH's innovative approach to decentralized finance has undoubtedly disrupted the DEX market. It addresses several persistent problems in DEX trading, notably gas fees and slippage, by distributing trades across multiple exchanges and pooling liquidity. However, as with any investment, it's crucial to evaluate the potential risks and rewards. Given its unique features, proven track record, and the growing interest in decentralized finance, 1INCH does represent a compelling investment opportunity. But the final decision should always be based on personal risk tolerance, investment horizon, and financial goals.
Find out more about 1INCH (1inch Network):