Discover the latest ACH price with FameEX's ACH/USD Price Index and Live Chart. Keep up-to-date with the current market value and 24-hour changes, as well as delve into Alchemy Pay's price history. Start tracking ACH price today!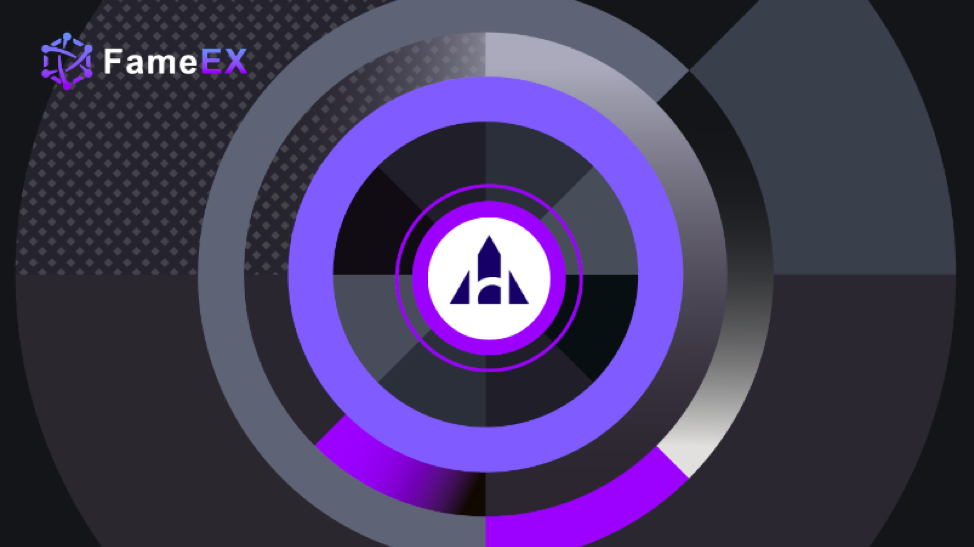 What is ACH (Alchemy Pay)?
Alchemy Pay (ACH) is a decentralized payment platform that seamlessly connects fiat and crypto economies for global consumers, merchants, developers, and institutions. Founded in Singapore in 2018, the platform is based on blockchain technology, allowing businesses and merchants to accept payments in both cryptocurrency and fiat currency. ACH supports various cryptocurrencies, including Bitcoin, Ethereum, and ACH, its native cryptocurrency, and offers payment solutions such as mobile payments, e-commerce payments, and POS payments. ACH also provides tools and services like payment processing, fraud detection, and compliance solutions to streamline payment operations for businesses. The platform's unique Alchemy Network is a cross-chain decentralized exchange that allows users to swap between different cryptocurrencies without the need for a centralized exchange, ensuring fast and secure transactions. ACH is supported in over 70 countries and has touchpoints with more than 2 million merchants through partnerships with industry leaders such as Shopify, NIUM, and QFPay. ACH's token, ACH, is an ERC20 token native to the Ethereum blockchain.
How does ACH (Alchemy Pay) work?
ACH (Alchemy Pay) works by using blockchain technology to enable secure and transparent payment transactions between buyers and sellers. By connecting with a multitude of leading blockchain entities, over-the-counter and crypto exchanges, as well as remittance companies worldwide, Alchemy Pay enables the smooth transfer of funds between fiat and crypto. Commercial businesses and developers can easily access Alchemy Pay's services by integrating payment channels, APIs, and other SaaS solutions. Here's how it works:
1. A buyer initiates a payment transaction using ACH to pay for goods or services.

2. The ACH platform processes the payment and sends it to the seller's designated cryptocurrency wallet or fiat bank account.

3. The payment is verified and validated by the network of nodes on the blockchain, ensuring that the transaction is secure and cannot be tampered with.

4. Once the payment is confirmed, the seller receives the payment in the currency of their choice, either in cryptocurrency or fiat currency.

5. ACH also offers additional services such as payment processing, fraud detection, and compliance solutions to help businesses streamline their payment operations and ensure regulatory compliance.
ACH's Alchemy Network also enables users to swap between different cryptocurrencies without the need for a centralized exchange, providing fast and secure transactions without relying on a third party.
ACH (Alchemy Pay) market price & tokenomics
As of now, Alchemy Pay (ACH) is ranked #172 by CoinMarketCap with a live market capitalization of $172,719,008 USD. The current circulating supply of ACH coins is 5,082,155,932 with a maximum supply of 10,000,000,000 ACH coins.
Why do you invest in ACH (Alchemy Pay)?
At Alchemy Pay, the company believes in the potential of cryptocurrency to provide equal access to global finance for people of all backgrounds. The founding team's extensive experience in traditional finance and technology gives Alchemy Pay a unique advantage to address challenges and drive widespread adoption of cryptocurrency. Through the development of seamless payment solutions that connect both fiat and cryptocurrency economies, such as the Alchemy Network, the company aims to make web3 services highly accessible.
Is ACH (Alchemy Pay) a good Investment?
Investing in ACH (Alchemy Pay) may have the potential for growth, despite its recent decline. However, caution is advised as the cryptocurrency market is known for its volatility and prices can fluctuate greatly. It is crucial to conduct thorough research and analysis before investing and never to invest more than one can afford to lose.
Find out more about ACH (Alchemy Pay):