Discover the latest AGLD price with FameEX's AGLD/USD Price Index and Live Chart. Keep up-to-date with the current market value and 24-hour changes, as well as delve into Adventure Gold's price history. Start tracking AGLD price today!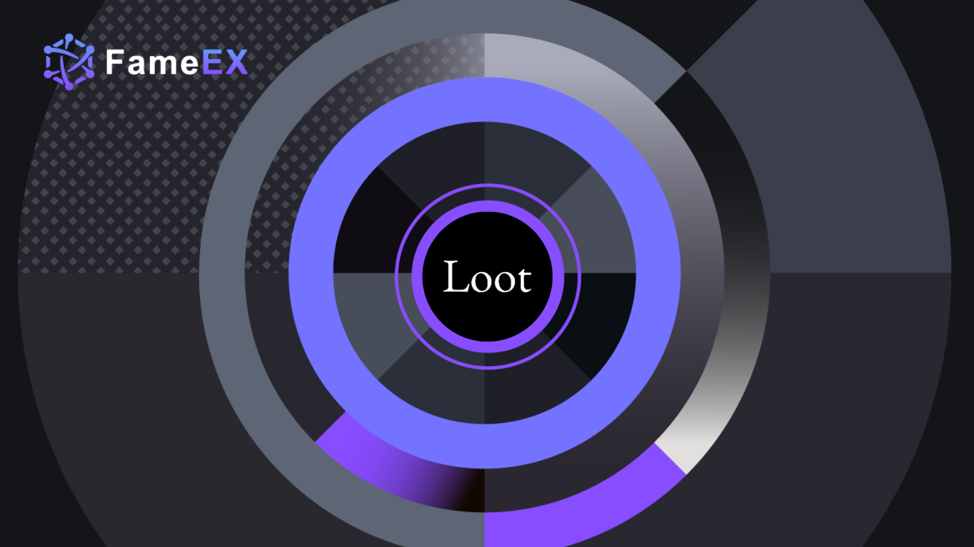 What is AGLD (Adventure Gold)?
AGLD (Adventure Gold) is a cryptocurrency token that serves as the primary medium of exchange within the Adventure Gold ecosystem. Adventure Gold is a blockchain-based platform that offers a transparent and decentralized environment for gamers and game developers to create, play, and trade games and in-game assets. AGLD is used to facilitate the purchase and sale of games, game items, and other in-game assets, as well as reward game developers who create and publish games on the platform.
The Adventure Gold platform offers a unique and innovative gaming experience that attracts a wide range of players and developers. One of the most exciting features of Adventure Gold is its integration with the Loot NFT project, which enables AGLD token holders to buy voting power and governance features for Loot NFTs. Moreover, AGLD will also serve as in-game currency for a yet-to-be-released game.
AGLD is an ERC-20 token built on the Ethereum blockchain, which grants it the benefits of the Ethereum network's security and decentralization. This also means that AGLD can be stored in any wallet that supports the ERC-20 standard.
How does AGLD (Adventure Gold) work?
AGLD is used within the Loot project for community governance and voting. AGLD token holders have the power to influence the direction of the project by participating in votes and making decisions on in-game features such as the storyline. For instance, in Holy War Chapter 1, AGLD holders had the opportunity to vote on the ending of the first chapter of the story, where they had to decide if the character in the story would wear a crown or not.
The voting process occurs on a decentralized system called Snapshot, which simplifies the voting procedures for many projects. In addition to governance and voting, AGLD may also function as an in-game currency, allowing players to exchange items for it. Nonetheless, the role of AGLD is not yet final, and there may be other potential applications for the tokens that emerge over time.
Similar to Loot NFTs, investors trade AGLD based on its potential value in the future. As we learn more about the game, the role of AGLD may evolve and become integrated with other Loot-based projects.
AGLD (Adventure Gold) market price & tokenomics
AGLD is the native token for the Loot non-fungible token (NFT) project, which was launched in September 2021. The launch of AGLD was accompanied by a surge in prices, which can be attributed to the project's innovative nature. As part of the launch, Loot NFT holders were offered the opportunity to claim 10,000 free AGLD tokens.
The Loot NFT project was founded by Dom Hofmann, who is also a co-founder of the now-archived video-sharing app Vine. At its inception, the Loot project comprised a simple interface with plain text and background. However, the project soon gained significant attention and captured the imagination of the NFT community after being shared on social media. One of the reasons for the buzz around the Loot NFT project is the endorsement and support it received from Ethereum founder Vitalik Buterin. This endorsement prompted the quick release of AGLD as the native token for Loot NFTs by Will Papper, who is a co-founder of the Syndicate DAO and a member of the Loot community. Regarding AGLD tokenomics, it is currently unclear how the token will be used beyond its role in governance and voting within the Loot project. As the project evolves and additional use cases for the token are identified, its value may continue to increase.
As of now, AGLD (Adventure Gold) is ranked #537 by CoinMarketCap with a fully diluted market capitalization of $29,334,810 USD. The current circulating supply of AGLD coins is 70,170,001.
Why do you invest in AGLD (Adventure Gold)?
AGLD offers several benefits that make it an attractive investment opportunity. As an open-source protocol, AGLD is transparent and secure, with the potential for developers to build on top of it and integrate third-party applications in a seamless manner. This feature increases AGLD's potential for adoption beyond its current use case in the Loot NFT project and opens up the possibility for its use as in-game credits or in future projects. As a result, investing in AGLD represents an opportunity to gain exposure to an innovative project with strong community support and the potential for further development and integration.
Is AGLD (Adventure Gold) a good Investment?
AGLD has been projected to have a positive outlook in 2023 based on various technical indicators, indicating that it could be a good investment. However, before making a decision to invest, it is important to consider both technical elements, such as price history, and fundamental elements, such as on-chain activity and development. It is crucial to keep in mind that cryptocurrencies, including Adventure Gold, are subject to unpredictable market conditions, legal policies, project team management, and other factors that can cause significant fluctuations. Therefore, it is essential to manage one's own risk level when investing in the crypto market.
Find out more about AGLD (Adventure Gold):