Discover the latest ANKR price with FameEX's ANKR/USD Price Index and Live Chart. Keep up-to-date with the current market value and 24-hour changes, as well as delve into Ankr's price history. Start tracking ANKR price today!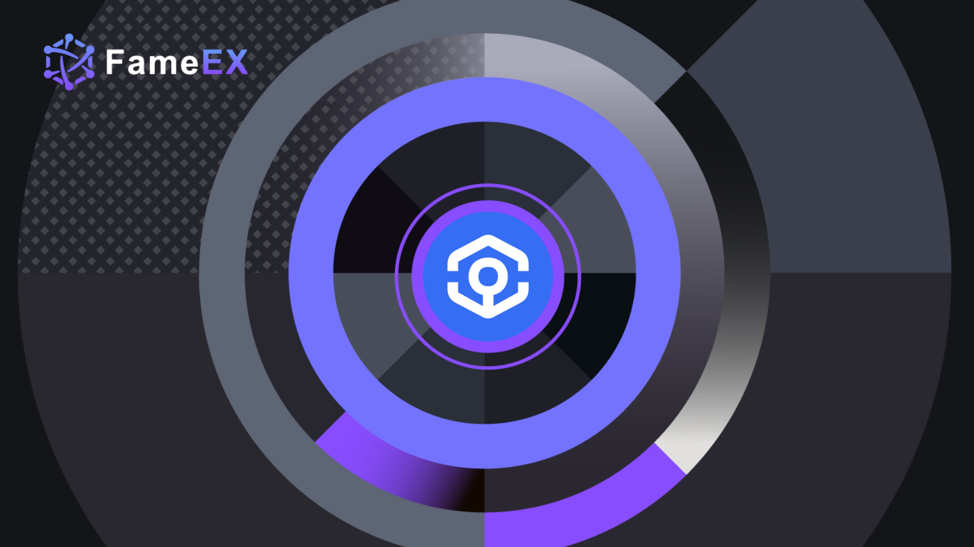 What is ANKR (Ankr)?
ANKR is a distributed computing platform founded in 2017 by Chandler Song and Ryan Fang, which leverages blockchain technology to provide decentralized, secure, and cost-effective cloud computing solutions. The platform enables users to share idle computing resources in exchange for ANKR tokens, creating a global, decentralized marketplace for computing power. ANKR is built on a native blockchain and supports multiple blockchain protocols, making it highly versatile and adaptable to various use cases.
The platform offers a suite of Web3 tools that help developers, applications, and stakers access multiple blockchains' infrastructure through a single decentralized platform. Users can provide a node to the ANKR Protocol and earn rewards for serving requests, while developers and projects can pay to utilize the decentralized node infrastructure. ANKR also simplifies the staking and validation process across various blockchains, currently supporting staking on Polygon, Ethereum, BNB Smart Chain, Avalanche, Polkadot, and Kusama. Additionally, users can run Ethereum 2.0 nodes using ANKR tokens, paying a monthly fee for a simplified validator experience.
How does ANKR (Ankr) work?
ANKR is a distributed computing platform that operates as a suite of tools for builders, stakers, and enterprises. The platform's main features include decentralized node infrastructure services, premium API and RPC endpoints for developers, liquid staking, and enterprise solutions.
The platform allows users to rent out unused computing resources, utilizing a Proof of Useful Work (PoUW) consensus algorithm to ensure efficient and fair resource allocation. ANKR's ecosystem comprises the Ankr Distributed Cloud (ADC), which offers various services such as Infrastructure as a Service (IaaS), Platform as a Service (PaaS), and Data as a Service (DaaS). The native ANKR token is used to pay for these services, and AnkrHub serves as the user interface for managing resources and accessing the decentralized marketplace.
Developers benefit from instant API services and RPC access through ANKR's decentralized node infrastructure, while liquid staking allows users to unlock the value of their staked investments for additional earning strategies. ANKR also offers a Web3 Infrastructure-as-a-Service model tailored for businesses requiring custom solutions and multiple blockchain network access.
ANKR (Ankr) market price & tokenomics
Ankr's native token, ANKR, serves as the platform's primary utility token. It is used to pay for computing resources, stake as collateral to ensure the quality of service, and participate in governance decisions. The token's value is influenced by factors such as demand for computing resources, platform adoption, and overall market conditions. The tokenomics of ANKR are designed to incentivize users to contribute resources and maintain the security and stability of the network.
The tokenomics of ANKR includes a total supply of 10 billion tokens. The distribution is as follows:
30% allocated to the ecosystem and community development
20% reserved for the team and advisors
25% distributed during the public and private sales
15% dedicated to marketing and business development
10% set aside for the foundation and research
As of now, ANKR (Ankr) is ranked #114 by CoinMarketCap with market capitalization of $313,044,293 USD. The current circulating supply of ANKR coins is 9,662,899,378.
Why do you invest in ANKR (Ankr)?
Investing in Ankr is appealing due to the growing demand for decentralized cloud computing, a strong team with experienced professionals, and established partnerships with leading blockchain projects. The platform's wide range of services and real-world use cases, spanning from simple data storage to complex computation tasks, make it applicable to various industries, further enhancing its investment potential.
Is ANKR (Ankr) a good Investment?
As with any investment, it is essential to assess your risk tolerance and financial goals before making a decision. While Ankr has shown promise and has the potential to disrupt the cloud computing industry, there are no guarantees in the volatile world of cryptocurrencies. Therefore, it is advisable to diversify your investments and invest based on your risk appetite and investment strategy.
Find out more about ANKR (Ankr):