Discover the latest ANT price with FameEX's ANT/USD Price Index and Live Chart. Keep up-to-date with the current market value and 24-hour changes, as well as delve into Aragon's price history. Start tracking ANT price today!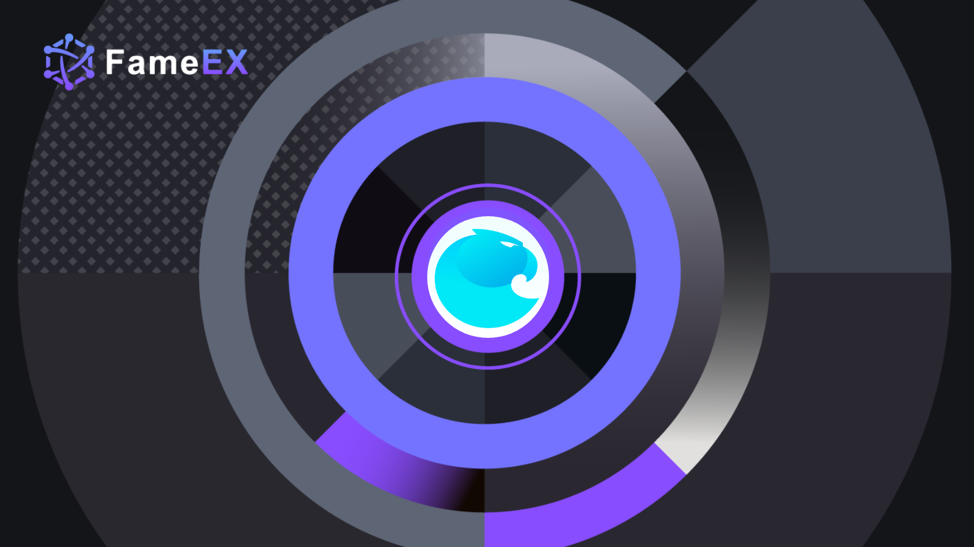 What is ANT (Aragon)?
Aragon (ANT) is a decentralized, open-source platform built on the Ethereum blockchain that enables users to create and manage decentralized organizations, communities, and protocols. The platform's primary aim is to facilitate the creation of decentralized autonomous organizations (DAOs) and other digital entities, providing the necessary tools for efficient and transparent decision-making, collaboration, and resource allocation. Aragon consists of three core components: Aragon Core, Aragon Client, and Aragon Network. Together, these components work to deliver a comprehensive, user-friendly experience for building and maintaining DAOs and other decentralized entities.
How does ANT (Aragon) work?
Aragon's ecosystem is powered by its native token, ANT, which facilitates transactions and governance within the platform. The platform is built upon several modular components that can be combined and customized to create unique governance structures, organizational models, and permission systems. Aragon achieves this through the use of smart contracts on the Ethereum blockchain, which ensures the immutability, transparency, and security of transactions and decisions made within the platform. Aragon also incorporates a decentralized court system, known as the Aragon Court, to resolve disputes and make binding decisions on behalf of organizations using the platform.
・Aragon Client: A decentralized application that allows users to interact with and manage their DAOs. It provides a graphical user interface for creating, configuring, and administering DAOs, as well as managing permissions, voting, and financial operations.
・Aragon Network: A decentralized, permissionless network that provides a governance framework for DAOs. It includes a native dispute resolution system, Aragon Court, and supports the development of new decentralized applications and services.
・ANT Token: Aragon's native utility token that serves as the basis for governance within the Aragon ecosystem. Users can participate in voting, staking, and other activities using the ANT token.
ANT (Aragon) market price & tokenomics
Aragon's native token, ANT, serves multiple purposes within the platform, including facilitating transactions, governance, and the platform's incentive system. ANT is an ERC-20 token, meaning it operates on the Ethereum blockchain and is compatible with various wallets and exchanges that support ERC-20 tokens. The price of ANT can be influenced by various factors, such as market trends, developments within the Aragon ecosystem, and the overall state of the cryptocurrency market.
As of now, ANT (Aragon) is ranked #269 by CoinMarketCap with market capitalization of $99,513,958 USD. The current circulating supply of ANT coins is 40,029,852.
Why do you invest in ANT (Aragon)?
Investing in Aragon presents potential opportunities due to the increasing demand for decentralized governance and collaboration, its dedicated and skilled development team, an active and engaged community, and unique features that set it apart from competitors. As the interest in DAOs grows, Aragon could emerge as a leading platform in this space, offering value to both its users and investors. However, it is essential to conduct thorough research and consider individual investment strategies and risk tolerance before making an investment decision.
Is ANT (Aragon) a good Investment?
Determining whether Aragon is a good investment depends on individual investment goals, risk tolerance, and market analysis. It is crucial to consider the potential risks and rewards associated with investing in cryptocurrency and evaluate whether Aragon's focus on decentralized governance aligns with your investment strategy. As with any investment, thorough research, due diligence, and risk management should be employed to make informed decisions and minimize potential losses.
Aragon is an innovative platform that aims to revolutionize the way organizations and communities operate by providing the necessary tools for decentralized governance and collaboration. With a strong development team, a growing ecosystem, and a focus on the expanding DAO market, Aragon presents an intriguing investment opportunity for those interested in decentralized governance and the broader cryptocurrency landscape.
Find out more about ANT (Aragon):