Discover the latest ATA price with FameEX's ATA/USD Price Index and Live Chart. Keep up-to-date with the current market value and 24-hour changes, as well as delve into Automata's price history. Start tracking ATA price today!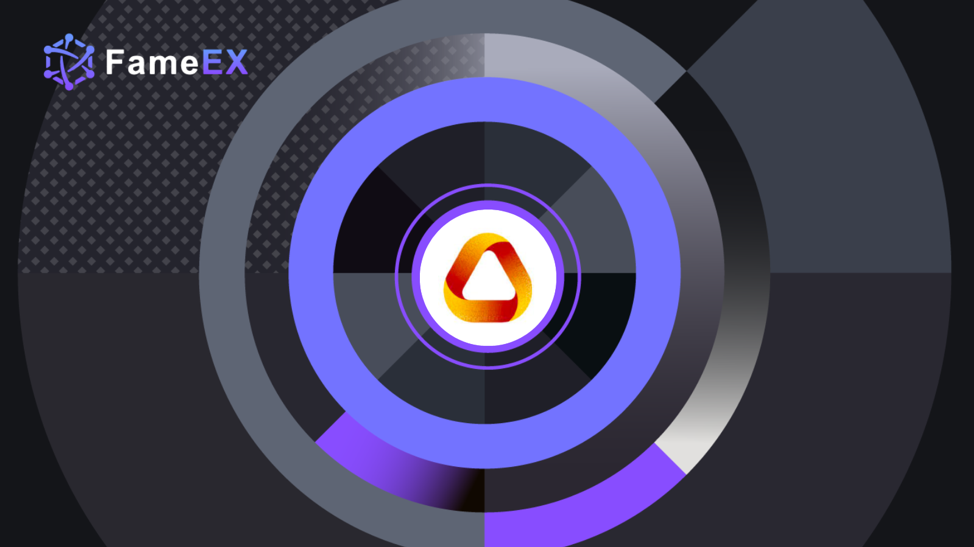 What is ATA (Automata)?
Automata is a high-performance computing protocol that represents a significant advancement in the field of decentralized applications (DApps) and blockchain technology. It has been meticulously designed to empower Web3 applications and businesses with privacy-first, high assurance, and frictionless transactions. Automata's ambitious mission encompasses providing functionalities and infrastructure necessary to realize a seamless Web3 experience. In this context, the protocol addresses pressing challenges such as data ownership opacity, censorship, and intrusion into personal privacy, that are paramount in the era of decentralized computing.
Founded in 2019 by a talented team of 11 blockchain developers and researchers, Automata is backed by rich expertise and reputable investment. Co-founders Zheng Leong Chua and Deli Gong bring formidable experience with connections to renowned entities like Ziliqa. With investors like KR1, Alameda Research, and Genesis Block Ventures, Automata aspires to be recognized as the go-to privacy service for DeFi and Web3. Automata's product suite is both comprehensive and innovative, reflecting its commitment to privacy and unbiased computation. This includes the privacy-first cross-chain service that offers privacy services across various blockchains, empowering users with control over their data. The shielded compute plane ensures privacy that surpasses what centralized services like AWS offer. Additionally, an elastic and scalable control plane operated by staking nodes governs protocol interactions. The ledger plane facilitates interfaces for multiple blockchains to exchange and cooperate on data in an atomic and privacy-preserving way.
Automata's applications are designed for Web3 purposes and include pioneering features such as anonymous voting, MEV (Miner Extractable Value) minimization, and do-not-track indexing. Products like Witness and Conveyor are exemplary in offering low-cost, off-chain voting, on-chain execution, and front-running-free zones. Furthermore, they support diverse platforms including Ethereum and Binance Smart Chain. Such features collectively enable safe transactions, identity control, and the provision of enhanced building blocks to developers.
How does ATA (Automata) work?
Automata's technological architecture relies on state-of-the-art hardware and software solutions. Using secure hardware such as Intel SGX and implementing Oblivious RAM for DApps, Automata offers a wide array of Web3-specific applications. Privacy and safety in transaction execution are the cornerstone of the network's design. By using open-source code and APIs, it fosters better building blocks for developers, and with the growth of Web3 economic activities, Automata Network positions itself as a leader in the Web3 sphere.
Privacy is often a challenging issue in decentralized platforms, where engagement with unknown nodes can sometimes be less secure than with centralized institutions. Automata addresses this concern by making privacy a zero-sum game in decentralized apps. By ensuring that malicious nodes cannot easily join the network and compromise privacy, Automata maintains a trust level that supersedes many centralized entities. This protection of user data is vital in maintaining faith in the decentralized platform.
Automata's products, such as Witness, offer decentralized voting mechanisms that allow for private governance across several blockchains. The voting process involves creating proposals, participating in voting through crypto wallets and governance tokens, and executing the on-chain process of contracts. This allows users to engage in governance activities without incurring gas fees and offers increased privacy with customizable options. Features like on-chain execution and signaling tools offer flexibility and control.
ATA (Automata) market price & tokenomics
Automata (ATA) operates as both a BEP-20 and ERC-20 token with a total supply of 1 billion. The ATA tokens play vital roles in governance, mining rewards, protocol fees, and Geode allocation. They provide a framework for governance, allowing holders to create and vote on proposals, network parameters, and enable miners to earn tokens through network participation. As of now, ATA (Automata) is ranked #457 by CoinMarketCap with market capitalization of $32,647,900 USD. The current circulating supply of ATA coins is 401,140,219.
Why do you invest in ATA (Automata)?
Investing in ATA (Automata) can be seen as a strategic move for those interested in high-performance computing protocols and Web3 technologies. With its emphasis on privacy-first, smooth transactions, and the realization of the Web3 vision, ATA presents a promising avenue for innovation and growth. Its comprehensive suite of products and solutions, robust technological architecture, and strong founding team further strengthen its position in the market. Additionally, ATA's unique tokenomics offers multiple use cases, ranging from governance to mining rewards, indicating a multifaceted investment opportunity in the burgeoning field of decentralized applications and blockchain technology.
Is ATA (Automata) a good Investment?
ATA's distinctive features and strong market positioning make it an attractive investment opportunity for those aligned with its mission and technological vision. With its innovative products, commitment to privacy, and an accomplished team with proven track records, ATA has positioned itself at the forefront of the Web3 revolution. Moreover, its well-structured tokenomics and support from renowned investors provide further reassurance of its potential for growth and stability. As with any investment, a thorough assessment of individual risk tolerance, investment goals, and comprehensive research into ATA's performance, roadmap, and market trends is essential before making an investment decision.
Find out more about ATA (Automata):