Discover the latest AUDIO price with FameEX's AUDIO/USD Price Index and Live Chart. Keep up-to-date with the current market value and 24-hour changes, as well as delve into Audius's price history. Start tracking AUDIO price today!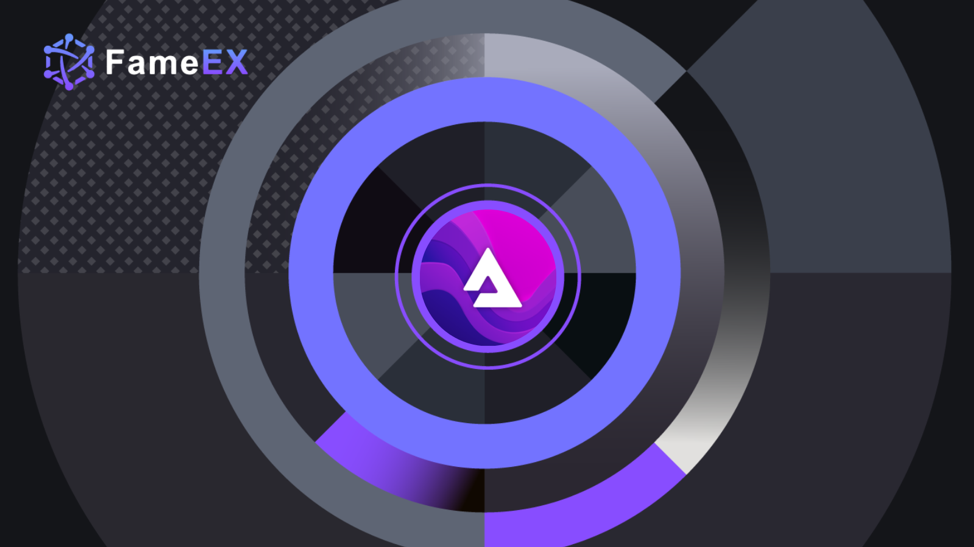 What is AUDIO (Audius)?
AUDIO is a revolutionary solution in the music industry, a sector that generates approximately $43 billion annually, but only awards a meager 12% to the very lifeblood of the industry as artists. Artists often find themselves in a convoluted system with little control over their music's distribution and limited understanding of the streaming ecosystem. To address these challenges, Audius was introduced, a fully decentralized music streaming protocol that utilizes public blockchain infrastructure and decentralized technologies. It empowers artists to distribute their work directly to fans and receive compensation from their followers, bypassing the traditional intermediaries.
Audius is a groundbreaking, decentralized music streaming protocol that initially built its framework on the POA network, later transitioning to Solana for improved performance. The core aim of Audius was to rectify the inherent inefficiencies of the music industry that have been confounded by the obscure music rights ownership landscape and intermediaries standing between artists and their audience. The Audius platform is designed to harmonize the interests of artists, fans, and node operators, leveraging its native AUDIO token to fuel its operations. Artists can upload their music, which is then stored and disseminated by content and discovery nodes, enabling fans to access this content for free. While currently rewarding content creators through features such as weekly trending lists, Audius envisions integrating stablecoins to allow artists to offer paid content and artist-specific tokens. These artist tokens could unlock exclusive content for fans to foster collaborations with platforms like Rally.
AUDIO, the native cryptocurrency token of Audius, serves as the lifeblood of the platform. It provides artists with a method of compensation for their creative works, which are streamed from the platform. This ERC-20 token, alongside its wrapped version on other blockchain networks like Solana, acts as the financial incentive for artists to share their music on the platform.
How does AUDIO (Audius) work?
Audius has engineered a unique model for its operation, offering both a web player and native app, where it streams music from a diverse array of independent and represented artists. Audius has created an accessible platform for both established and emerging artists to host their music, obtain streaming metrics, and cultivate a following with fewer financial barriers compared to traditional music streaming services like Spotify or YouTube.
The functionality of AUDIO is multifaceted, benefiting not only the artists but also the platform's users. Holders can stake their AUDIO tokens to run nodes, gain a share of the network's collected fees, and increase the likelihood of their music content being discovered. Moreover, artists can use the AUDIO token to unlock unique badges, gamifying the platform, and to obtain voting rights within the Audius governance protocol. The Audius protocol was initially built on the Ethereum blockchain, but given the rapid growth of its user base, its content management system migrated to the Solana blockchain to enhance its scalability.
AUDIO (Audius) market price & tokenomics
To ensure stable inflation, AUDIO tokens are vested over a six-year period commencing in October 2020 with the potential for adjustments through governance proposals. The distribution of tokens is divided among the community, investors, the company, and the foundation. As of now, AUDIO (Audius) is ranked #142 by CoinMarketCap with market capitalization of $192,655,357 USD. The current circulating supply of AUDIO coins is 1,106,620,023 AUDIO.
Why do you invest in AUDIO (Audius)?
Investment decisions, particularly in volatile markets like cryptocurrencies, should always be informed by comprehensive and independent research. One should never invest more than they can afford to lose, considering the high volatility associated with cryptocurrencies. Audius, being an innovative solution to the music industry's long-standing problems, has established partnerships with multiple companies to bolster the potential of decentralized music streaming. These strategic partnerships have provided the platform with new avenues to enhance its functionality.
For instance, the partnership with Cloudflare was instrumental in resolving engineering problems associated with client communication with the Ethereum blockchain. By leveraging Cloudflare's capabilities, Audius was able to handle 80% of customer requests via Cloudflare cache, protecting client-end quality, and boosting throughput. Besides, Audius' collaboration with Solana, a high-performance L1 blockchain capable of processing 50,000 transactions per second at minimal network fees, is poised to significantly increase the platform's speed. Moreover, the partnership with TikTok has also created an avenue for artists to simultaneously share their videos on TikTok.
This partnership between Audius and TikTok, in particular, suggests that AUDIO could be a promising investment. The integration of Audius with TikTok has created waves in the music industry and the crypto market alike, indicating a potential increase in demand for the Audius network. However, while these factors look promising, potential investors should continue to conduct in-depth research before making investment decisions.
Is AUDIO (Audius) a good Investment?
Audius (AUDIO) seems to offer a novel solution to some of the inherent problems in the music industry by enabling a decentralized system that directly links artists to their fans. It has demonstrated an ability to forge strategic partnerships, such as with Cloudflare and TikTok, that could potentially increase its adoption and market capitalization. The use of Solana's high-performance blockchain has the potential to improve the platform's scalability and speed, and the platform's gamification aspect, where users can earn and stake AUDIO tokens, could potentially encourage user interaction and growth. The consistent increase in the total circulating supply of AUDIO coins could suggest a growing demand and utility for the token.
However, investment in cryptocurrency carries inherent risks due to the volatility of the market, and the fact that AUDIO is an inflationary cryptocurrency with no predetermined maximum supply could potentially influence its long-term value. While these factors seem to suggest that AUDIO could be a promising investment, any investment decision should be made with caution and thorough due diligence. As with any investment, the rule of thumb is not to invest more than one can afford to lose. The world of cryptocurrencies is exciting, but it can also be unpredictable and should be approached with a degree of caution.
Find out more about AUDIO (Audius):