Axie Infinity is a blockchain-based trading and battling game that is partially owned and operated by its players.
Inspired by popular games like Pokémon and Tamagotchi, Axie Infinity allows players to collect, breed, raise, battle and trade token-based creatures known as Axies.
These Axies can take various forms, and there are more than 500 different body parts available, including aquatic, beast, bird, bug, plant and reptile parts. Parts from each type class come in four different rarity scales: common, rare, ultra rare and legendary — and Axies can have any combination of body parts, making them highly variable and often rare and unique.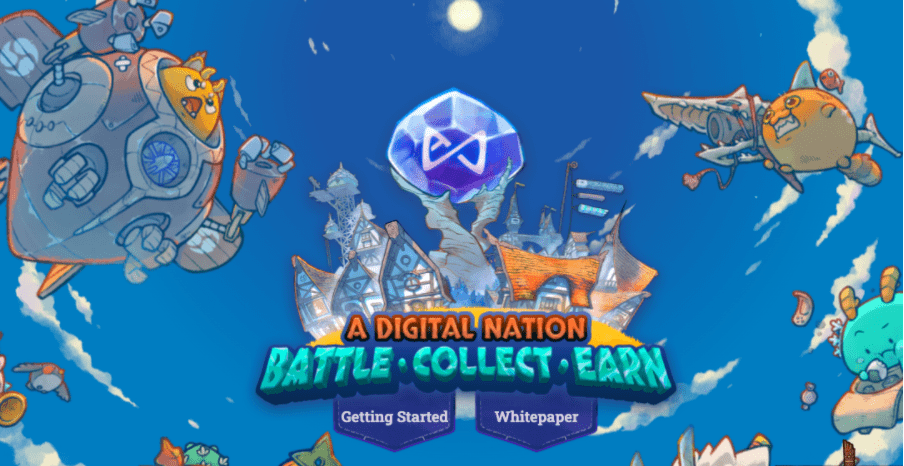 One of the most popular game-fi projects and one of the earliest to stand out among other P2E blockchain-powered games, Axie Infinity was first introduced in 2018 but it was not until October 2020 that the AXS token was launched.
The game gained its fame especially during the COVID 19 pandemic. It is not hard to find that Axie Infinity was inspired by Pokemon, which also the reason why it can attracts many followers, to be specific around 2.5 million players for now with 1 million daily active players according to the developer who raised a series of funding from ventures and entrepreneurs including, ConsenSys, Animoca Brands and A16z.
What is AXS?
Created by a Vietnamese unicorn startup Sky Mavis, Axie Infinity is a pet training and so-called Metaverse game built on the Ethereum blockchain. As stated in their whitepaper, "Many of the original team members met playing Crypto kitties, and it was the first time ever using blockchain for anything other than pure speculation."
All of the digital assets players see in the game are all represented in a form of non-fungible ERC-721 token (NFT) or fungible ERC-20 token. Touted as a P2E blockchain game, Axie Infinity players are rewarded for their contributions to the game and the ecosystem with financial incentives.
The core of the game is to breed and battle apparently. Players are allowed to collect, breed, raise, battle and trade token-based creatures called Axies which take various forms with more than 500 different body parts available. With six out of the hundreds of different potential body parts, Axies are categorized into four rarity scales which are common, rare, ultra rare and legendary. These digital cuties can have any combination of body parts that could make them extremely scarce.
Like traditional computer games, every Axie has particular strength and through battles the Axie can upgrade by winning over enemies. Level up means evolving the Axies' body parts.
What makes the game even more alluring is players can breed Axies and later produce unique offspring which can be traded in the marketplace in the form of NFT. That is why Axie Infinity is called a NFT-based blockchain game as well. The price of every NFT is determined by its rarity and scarcity.
Players must own three Axies to enter the game and with which they could initiate a battle with other players or NPC characters.
Similar to other Metaverse-like games, Axie Infinity allows players to buy plots of lands which serve as homes for Axies called "Lunacias." While the land game is still under development, a plot of land on Axie Infinity has been sold for $2.3 million worth of ETH according to reports.
Two In-Game Currencies
One is Smooth Love Potion or SLP which would be rewarded for the winners of every battle. SLP can be used to breed the digital pets, Axies and SLP does not have a limited supply.
On the contrary, the other in-game currency Axie Infinity Shard has a maximum supply of 270 million coins. AXS is the governance token of the Axie Infinity ecosystem where owners of the token can take part in key decision making processes and have a say in how Axie Community Treasury funds are being utilized.
Ranked number two among gaming tokens on CoinMarketCap with more than $5.7 billion of market capitalization. Its price is now at around $94.7.
Find FAMEEX on 👇
Twitter: https://twitter.com/FameexGlobal
Instagram: https://www.instagram.com/fameex_global/
Telegram: https://t.me/fameexgroup
Facebook: https://www.facebook.com/FameexGlobal
Official Website: https://www.fameex.com/
Trade on-the-go with FAMEEX's crypto trading app (iOS/Android)