Discover the latest BEL price with FameEX's BEL/USD Price Index and Live Chart. Keep up-to-date with the current market value and 24-hour changes, as well as delve into Bella Protocol's price history. Start tracking BEL price today!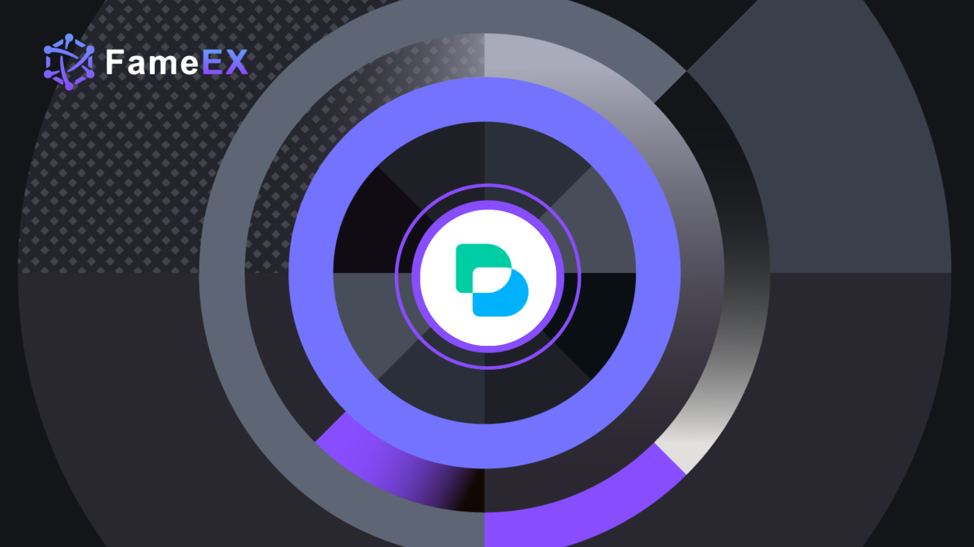 What is BEL (Bella Protocol)?
Bella Protocol (BEL) is a decentralized finance (DeFi) platform launched in September 2020, aiming to make crypto banking more streamlined and accessible. Created to tackle common DeFi issues such as high fees and slow transaction times, Bella Protocol enhances the user experience through a range of innovative products. The protocol's foundation lies in its commitment to optimizing financial gains for all investors, bridging the gap between professional and less experienced individuals.
Built by the ARPA team, Bella Protocol launched as the first project distributed through Binance's Launchpool platform. It has attracted investments from firms like Arrington XRP Capital and Ledger Capital. Bella's smart pool feature enables users to access top yields in the DeFi market while enjoying nearly zero gas fees, subsidized directly by the platform. The BEL token is a vital part of the ecosystem, serving as a reward token and a governance instrument.
Bella Protocol offers several core DeFi products to its users including Bella Flex Savings, Bella LP Farm, and Bella Tuner. These products combine to simplify and improve liquidity provision, optimize gain, and create a user-friendly investor experience. Bella Protocol's mission transcends traditional barriers by offering a suite of products that enhance security, transparency, strategic development, and lower fees. Through its well-crafted products and commitment to innovation, Bella Protocol is at the forefront of revolutionizing the DeFi space, making it more accessible and efficient for all investors.
How does BEL (Bella Protocol) work?
Bella Protocol's superior user experience is manifested through three core products: Bella's Flex Savings, Bella LP Farm, and Bella Tuner. These products are designed with easy navigation, enabling enhanced strategic development, access to various crypto assets across multiple chains, and improved yields. Bella's Flex Savings allows users to deposit stablecoins and other assets, which are routed via smart contracts to different mining pools to continuously optimize returns.
Bella LP Farm, a top yield protocol available on zkSync, focuses on liquidity provisions for DEXs. By leveraging zkSync as a Layer 2 chain, Bella LP Farm provides transparency, security, and optimized yields. Its user-friendly interface enables users to stake LP tokens from DEX pools in exchange for BEL rewards. It is adaptable to multiple chains, allowing easy access to other crypto assets.
Bella Tuner is an independent Uniswap v3 simulator that facilitates backtesting for individual transactions. It supports enhanced quant strategies and liquidity strategies, making it an essential tool for investment planning. Bella Flex Savings v2, another core product, supports robust wealth management. This gas-efficient product ensures automatic compounding and supports various assets, including USDT, ARPA, USDC, DAI, WBTC, BUSD, and HBTC.
The Bella Protocol's Road Map reveals its growth and ongoing commitment to innovation. From launching Bella Ecosystem Fund, Bella Tuner, and Bella Flex Savings to introducing Bella LP Farm in July 2023, the team continues to work relentlessly on their mission. The comprehensive plan, combined with the founders' vision, showcases Bella Protocol's ambition to create a platform optimized for financial gains and accessibility to all investors.
BEL (Bella Protocol) market price & tokenomics
BEL is Bella Protocol's native token with a total supply of 100 million. As of now, BEL (Bella Protocol) is ranked #431 by CoinMarketCap with market capitalization of $35,722,164 USD. The current circulating supply of BEL coins is 60,000,000.
The BEL tokens were initially distributed as follows:
・Launchpool: 5%

・Private Sale: 6%

・Public Auction: 2%

・Ecosystem: 18%

・Reserve: 4%

・User Growth: 40%

・Staking Rewards: 10%

・Team: 15%
Why do you invest in BEL (Bella Protocol)?
Investing in Bella Protocol (BEL) presents several attractive opportunities for both seasoned and less experienced investors. Bella DeFi aims to address common issues within the decentralized finance (DeFi) sector, including high fees, slow transactions, and complex user experiences. By offering a yield farming strategy and staking program with ultra-low trading fees and flexible savings, it opens up higher yields for a broad range of users. Bella's smart pool feature, which offers nearly zero gas fees, and products like Bella Flex Savings, Bella LP Farm, and Bella Tuner, enhances and simplifies yield farming. With BEL's functionality as both a reward token and a governance token within the Bella ecosystem, investors can engage more actively with the platform. The strong backing from prominent firms and the project's ties with the ARPA team, known for their layer 2 blockchain solutions, add credibility and potential for growth. Additionally, price experts predict significant growth in BEL's price over the long term, making it a potential investment opportunity for those looking for both utility and financial growth in the evolving DeFi landscape. The combination of user-friendly products, strong governance structure, and promising financial forecasts contribute to making BEL a compelling investment opportunity.
Is BEL (Bella Protocol) a good Investment?
BEL could be considered a strong investment, given its potential for significant long-term growth and its inherent benefits within the Bella Protocol platform. Moreover, Bella Protocol's innovative products and user-friendly interface further amplify its investment appeal. However, investors must exercise caution and conduct proper research, considering the inherent volatility of the crypto market.
Find out more about BEL (Bella Protocol):