Discover the latest BLUR price with FameEX's BLUR/USD Price Index and Live Chart. Keep up-to-date with the current market value and 24-hour changes, as well as delve into Blur's price history. Start tracking BLUR price today!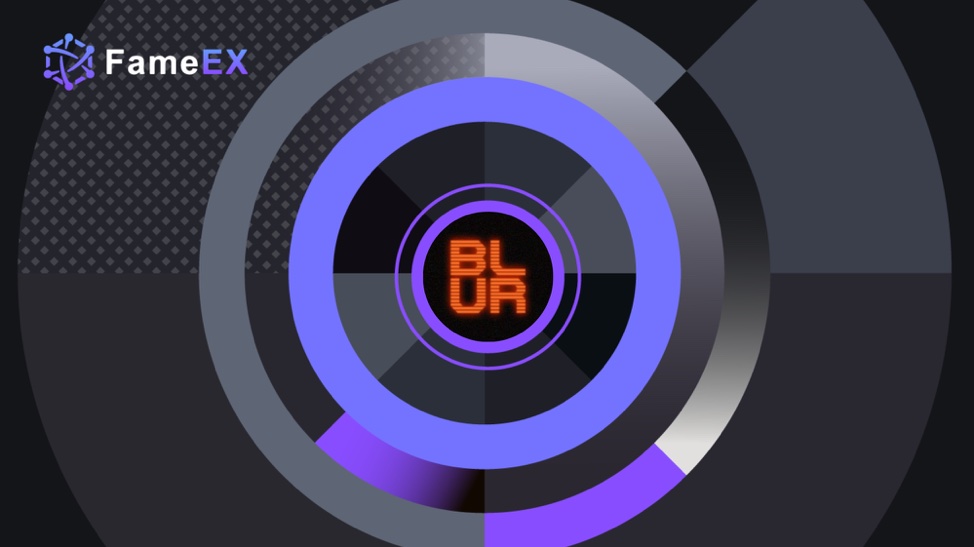 What is BLUR (Blur) ?
Blur is an innovative NFT marketplace and aggregator platform known for its advanced features tailored for professional NFT traders. Its native governance token, BLUR, is an ERC-20 token built on the Ethereum blockchain with a capped supply of three billion tokens. The platform provides real-time price feeds, portfolio management, and multi-marketplace NFT comparisons, making it increasingly popular among professional traders.
Launched in October 2022, Blur quickly gained prominence due to its airdrop of 360 million BLUR tokens, valued at approximately $355 million at the time. This Ethereum-based platform has attracted over $14 million in investments from world-class investors and traders such as Paradigm, 6529, Cozomo Medici, dhof, Bharat Krymo, Zeneca, OSF, MoonOverlord, icebergy, Deeze, Andy8052, Keyboard Monkey, and more. With features like faster NFT sweeps and a more intuitive interface compared to other platforms, Blur has become the go-to choice for many professional NFT traders.
How does BLUR (Blur) work?
BLUR Token serves as a governance token for the BLUR NFT Marketplace, granting holders voting rights and increased influence based on the number of tokens held. The platform also rewards NFT creators with additional BLUR tokens for listing their creations on the marketplace and ensuring royalties are paid. Blur is an Ethereum-based NFT marketplace and aggregator designed for professional traders. It offers advanced analytics, portfolio management, and the ability to compare NFTs across multiple marketplaces, such as X2Y2, OpenSea, and LooksRare. Its key features include faster NFT sweeps, real-time price feeds, a sorting function based on price, an intuitive interface, and no trading fees for NFT sales.
The BLUR Token was distributed through a series of airdrops to beta testers and active traders. On February 14, 2023, users could exchange their Care Packages, which had varying rarity tiers, for BLUR tokens. Launched in October 2022 and backed by venture capitalists like Paradigm, Blur has rapidly gained popularity among NFT traders. Its mission is to enhance the trading experience by addressing common issues such as poor interfaces, lack of analytical data, and slow processing times found on other platforms. Blur supports paying royalties to creators by incentivizing payments with additional BLUR tokens.
BLUR (Blur) market price & tokenomics
The maximum supply of BLUR Token is 3,000,000,000, with allocations for its community treasury, past and future core contributors, investors, and advisors. The community treasury holds the majority of tokens (almost 51%), while investors and advisors hold less than 20%, promoting decentralization within the BLUR community. The tokenomics also include a recent airdrop of 360 million tokens (12% of the max supply) to users actively participating in the BLUR Marketplace. As of now, BLUR (Blur) is ranked #122 by CoinMarketCap with market capitalization of $302,350,651 USD. The current circulating supply of BLUR coins is 443,364,021.
Why do you invest in BLUR (Blur) ?
Investing in BLUR Token may be attractive to those who believe in the potential of the BLUR NFT Marketplace and its focus on professional NFT traders. The platform offers advanced tools like faster trading, cross-platform NFT listing, and real-time price feeds. Additionally, BLUR's commitment to supporting NFT creators by ensuring royalty payments may contribute to the platform's long-term success.
Is BLUR (Blur) a good Investment?
Determining whether BLUR Token is a good investment depends on individual risk tolerance, investment goals, and belief in the BLUR NFT Marketplace's potential. With its advanced tools for professional NFT traders, commitment to creator royalties, and decentralized token distribution, BLUR Token could have promising growth potential. However, as with any investment, it is crucial to conduct thorough research and consider the inherent risks before making a decision.
Find out more about BLUR (Blur) :