Discover the latest BLZ price with FameEX's BLZ/USD Price Index and Live Chart. Keep up-to-date with the current market value and 24-hour changes, as well as delve into Bluzelle's price history. Start tracking BLZ price today!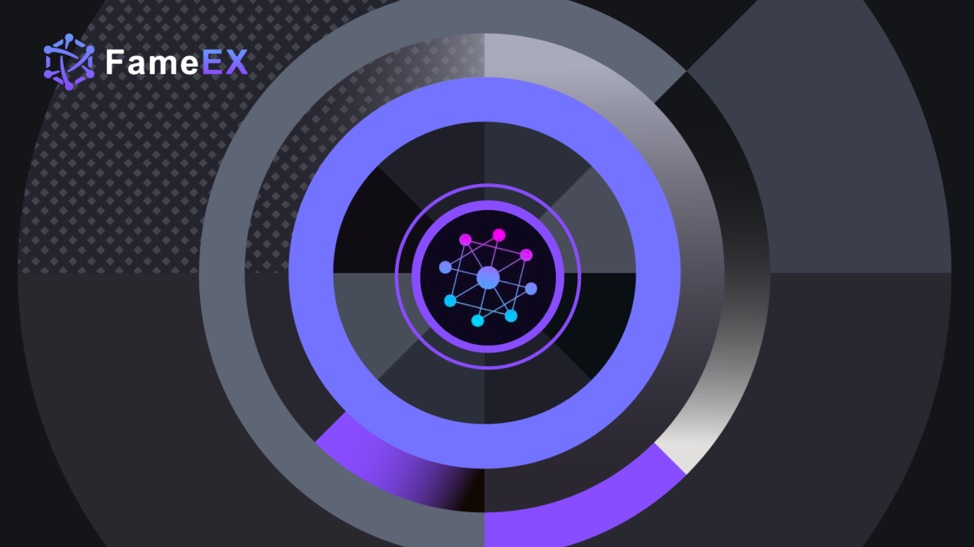 What is BLZ (Bluzelle)?
Bluzelle represents a robust decentralized storage solution. It seeks to revolutionize data storage and management by embracing the power of blockchain technology. At its core, Bluzelle promises censorship resistance, redundancy, and reliability. Unlike traditional centralized storage systems, Bluzelle capitalizes on the IPFS network, ensuring data remains accessible regardless of offline disruptions and provides an extra layer of security for files, data, and even NFTs.
This decentralized ecosystem, born in 2014, serves as a scalable data service with a primary goal to furnish the necessary tools for decentralized applications (dApps). Bluzelle is often perceived as the Airbnb for databases in the decentralized world. Instead of having central authorities dictate terms, the platform is powered by network participants who offer their excess storage for others to rent. In return, these contributors, known as "producers," are compensated with BLZ, the native cryptocurrency of the Bluzelle network.
Bluzelle's underlying philosophy is based on the prediction that the future decentralized internet's infrastructure demands cannot be met by centralized solutions. Therefore, it seeks to establish a new norm for the decentralized web, offering a space where data can be stored and accessed for dApps without the threat of censorship to ensure maximum scalability.
How does BLZ (Bluzelle) work?
Bluzelle's architecture is tailored to facilitate scalable, secure, and rapid database services, primarily targeting the burgeoning world of dApps and GameFi. It's clear that while there are myriad blockchain projects offering storage, many fall short in meeting the intricate requirements of GameFi developers. Bluzelle, in its unique approach, relies on its network participants to offer redundant storage for rent to developers and other users. To make this system more lucrative and trustworthy, those who contribute storage will receive BLZ as compensation.
The distributed nature of Bluzelle ensures data is stored across multiple nodes globally. This configuration not only mitigates risks like network faults, human errors, or natural disasters but also optimizes data accessibility, leading to enhanced performance for dApp developers. Bluzelle validators act as conduits to gather information from diverse data sources. Once they retrieve this data, they authenticate it by signing and casting their votes. The collective votes from all validators are then consolidated, taking into consideration the weightage corresponding to each validator's stake. A higher stake by a validator translates to a greater influence on the final value derived from a particular data source. Subsequently, the aggregator compiles all the data, weighing them based on the credibility of the source. This final value is meticulously derived considering various reliability metrics. The end product is a value that's not only shaped by the proof of stake weightage of the validators but also refined based on the reputation and trustworthiness of each data source. This method empowers their oracles to harness data from the widest range of sources, significantly reducing susceptibility to attacks. Bluzelle's methodology distinguishes it from other oracle services, giving it a competitive edge. With oracles being pivotal to DeFi, Bluzelle is poised to emerge as a frontrunner in this realm.
It's pivotal to recognize Bluzelle's dual-token system: BLZ, the internal token, and ERC-20 BLZ for external trading. Another noteworthy feature is the Bluzelle R2 decentralized storage network. It emerges as a superior alternative to the traditional IPFS, especially for NFT storage. R2's reliability stems from its data distribution across numerous nodes globally, bolstered by a consensus mechanism ensuring the owner's exclusive right to update data. Bluzelle also plays a significant role in the DeFi universe. For instance, it partnered with esteemed DeFi projects like Ankr, Equilibrium, and Mintable.app to expand its offerings and solidify its position in the blockchain ecosystem.
BLZ (Bluzelle) market price & tokenomics
Bluzelle operates with its native token, BLZ, acting as the lifeblood of its ecosystem. The BLZ token from Bluzelle will be an integral element in GameFi. It will serve as a means to acquire NFTs and function as in-game currency. Additionally, BLZ will facilitate the storage of NFTs on the network and enable validators to earn rewards. To maintain supply equilibrium, periodic burns and buybacks will be implemented. Users who participate in the system by offering storage are rewarded with BLZ tokens. The project also features a unique staking mechanism, with daily variable rewards influenced by current market conditions. BLZ tokens also facilitate the smooth operation of the Bluzelle crypto economy, serving as a stake to ensure reliability and a means of transaction within the network. As of now, BLZ (Bluzelle) is ranked #336 by CoinMarketCap with market capitalization of $54,508,381 USD. The current circulating supply of BLZ coins is 411,876,057.
Why do you invest in BLZ (Bluzelle)?
Investing in Bluzelle offers a unique proposition. Its holistic GameFi ecosystem presents enticing opportunities for game development and investment. Bluzelle has showcased its commitment to delivering quality by partnering with top-tier blockchain gaming studios. Furthermore, its decentralized storage for GameFi and cross-chain operability positions it uniquely in the market. Partnerships with renowned DeFi projects also amplify its potential for growth.
Is BLZ (Bluzelle) a good Investment?
From an evaluative investment perspective, Bluzelle has multiple commendable facets. A seasoned team, extensive utility, and strategic partnerships make it an appealing venture. Bluzelle is seen as a viable long-term investment. Its solution to pressing GameFi issues, coupled with its potential to emerge as a leader in the GameFi realm, makes it an attractive proposition. Yet, as with any investment, it's crucial to perform due diligence and approach Bluzelle with a long-term vision, considering the project's marketing, community development, and its future roadmap.
Find out more about BLZ (Bluzelle):