Discover the latest BONE price with FameEX's BONE/USD Price Index and Live Chart. Keep up-to-date with the current market value and 24-hour changes, as well as delve into Bone ShibaSwap's price history. Start tracking BONE price today!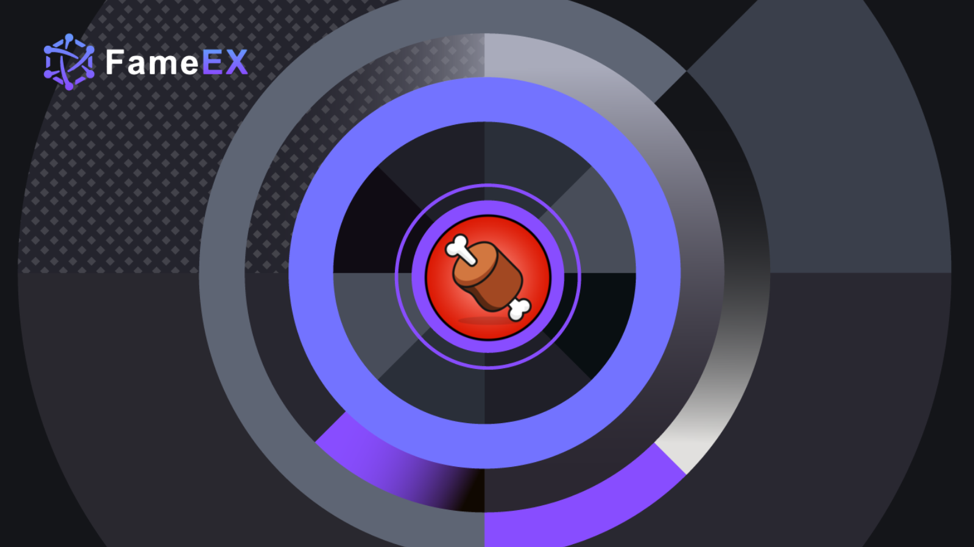 What is BONE (Bone ShibaSwap)?
BONE, also known as Bone ShibaSwap (BONE), is a token native to the ShibaSwap decentralized exchange (DEX) and plays an integral role in the Shiba Inu community, or the Shib Army. ShibaSwap is a part of the larger Shiba Inu ecosystem and functions as a platform for the exchange of tokens while providing the community members with various DeFi (Decentralized Finance) benefits. The ecosystem also houses other tokens such as Shiba Inu (SHIB) and Doge Killer (LEASH).
As the governance token for ShibaSwap, BONE is designed with certain utility features that make it pivotal to the functioning of the platform. The token allows its holders to participate in voting on key decisions that shape the platform's future, contributing to ShibaSwap's vision of decentralized and community-driven growth. The token also forms a part of the reward system offered by ShibaSwap to its users, ensuring that participants in the ecosystem are constantly incentivized. BONE is also part of the larger Shiba Inu ecosystem that includes SHIB and LEASH tokens. Each of these tokens adds unique value to the ecosystem, making it more robust and dynamic. According to the Shiba Inu official site, SHIB is positioned as the Dogecoin killer, which speaks to its ambition of becoming a major player in the meme-inspired cryptocurrency arena.
How does BONE (Bone ShibaSwap) work?
In the ShibaSwap ecosystem, BONE plays multiple roles. Primarily, it functions as the governance token, allowing BONE holders to vote on important decisions pertaining to the functioning and development of ShibaSwap. The voting mechanism is handled by the DOGGY DAO, ShibaSwap's decentralized autonomous organization, where each BONE token corresponds to one vote. In addition to gaining voting rights, BONE holders are also rewarded with tBONE tokens.
BONE also holds value within the DeFi operations of ShibaSwap. Users can add liquidity to the ShibaSwap platform through a process known as DIG, which allows them to earn WOOF returns from the ShibaSwap Liquidity Pool. BONE holders can also opt to stake their tokens, known as BURY, to earn additional BONE rewards. Notably, the token will also serve as the fuel for transaction fees on Shibarium, Shiba Inu's Layer 2 solution, after its launch. BONE's design encourages users to take an active part in the ShibaSwap ecosystem. By adding liquidity, users can gain BONE SSLP tokens, which can be used to earn further BONE tokens as well as a share of DAI and USDT returns when deposited in WOOF. BONE holders can also BURY or stake their tokens to earn tBONE tokens and a percentage of the allocated swap fees converted to BONE.
BONE (Bone ShibaSwap) market price & tokenomics
To prevent the over-minting of BONE, the community decided through a vote to limit the total supply of minted tokens to 230 million, with the remaining 20 million allocated to secure the Shibarium network and reward its validators. As of now, BONE (Bone ShibaSwap) is ranked #91 by CoinMarketCap with market capitalization of $ 368,410,002 USD. The current circulating supply of BONE coins is 229,923,351.
Why do you invest in BONE (Bone ShibaSwap)?
Investing in BONE can be a strategic move for those interested in participating in the ShibaSwap ecosystem and the larger Shiba Inu community. As a governance token, BONE allows holders to vote on key decisions impacting the platform, giving them a voice in the platform's future. It also provides utility within the DeFi operations of ShibaSwap, offering holders the opportunity to earn additional rewards through staking or providing liquidity.
Is BONE (Bone ShibaSwap) a good Investment?
BONE, like all cryptocurrencies, carries both potential rewards and risks. While it offers numerous opportunities for earning rewards through participation in the ShibaSwap ecosystem, its price is subject to the volatility common in the crypto market. Therefore, prospective investors should carefully research and consider their risk tolerance before investing in BONE or any other cryptocurrency.
Find out more about BONE (Bone ShibaSwap):