Discover the latest C98 price with FameEX's C98/USD Price Index and Live Chart. Keep up-to-date with the current market value and 24-hour changes, as well as delve into Coin98's price history. Start tracking C98 price today!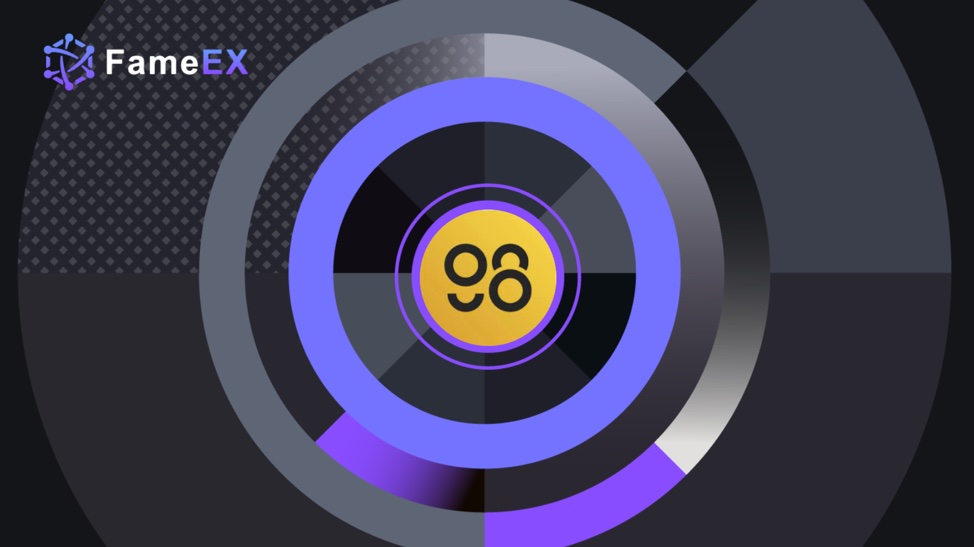 What is C98 (Coin98)?
Coin98 (C98) represents a decentralized finance (DeFi) platform designed to furnish users with comprehensive access to the world of DeFi. This includes various domains such as decentralized exchanges, lending protocols, on-chain governance, and blockchain-based games. Coin98 allows users to interact with over 22 networks including Ethereum, Binance Smart Chain, Solana, Avalanche, and more. Moreover, users have the ability to execute cross-chain migrations through a mobile app, enhancing the platform's user-friendliness.
An innovative step in the DeFi space, Coin98 offers an array of products, from the Coin98 Wallet, Coin98 Exchange, to Space Gate, a cross-chain bridge. The wallet supports over 40 blockchains and is available on mobile (iOS & Android) and Chrome extension versions. The exchange, as a multi-chain liquidity aggregator, covers assets across various blockchains, while the Space Gate serves to facilitate swapping and transferring values across multiple networks.
Coin98 also comprises a unique wallet feature that allows users to interact with different wallets of multiple blockchains simultaneously. A distinctive feature that eliminates the need for intricate switching requirements, this function promotes user accessibility. Alongside this, Coin98 has outlined plans for future further development including the creation of a launchpad, lending and borrowing platform, derivatives market, and an NFT marketplace.
Co-founded by Thanh Le and Vinh The Nguyen, Coin98 has rapidly become an integral part of the DeFi landscape. Le's entrepreneurial background and investment in projects like ThorChain and Band Protocol, and Nguyen's experience with Kytek Software, have infused Coin98 with a robust leadership foundation. Additionally, the company's commitment to listening to community feedback and iterating on products to enhance the user experience demonstrates an emphasis on constant innovation and growth.
How does C98 (Coin98) work?
Coin98 operates as a one-stop platform to access various DeFi services across separate blockchains. The Coin98 Wallet serves as the central tool for users to store, send, receive, and manage crypto assets. It also provides connectivity to numerous decentralized applications (dApps) across over 40 blockchains. The wallet's multi-chain compatibility means that users can easily switch between different networks without manual adjustments. The Coin98 Exchange acts as a multi-chain liquidity aggregator, seamlessly supporting assets across various blockchains like Ethereum, Binance Smart Chain, Solana, Avalanche, and Polygon. It provides a gateway for users to move from Traditional Finance (TradFi) to Decentralized Finance (DeFi), allowing them to swap, stake, lend, borrow, and earn crypto. Its design facilitates easy access to various DeFi services in one place.
Space Gate, a cross-chain bridge, further underlines the functionality of Coin98 by enabling the swapping and transferring of values across multiple networks. This feature enhances liquidity and interconnectivity within the DeFi space. The platform's C98 token serves as a utility and governance token, allowing holders to vote on proposals and gain access to exclusive events and privileges. Furthermore, liquidity providers are rewarded with C98 tokens in exchange for liquidity.
Coin98 also offers unique features like its Token Issuer, which simplifies the process of launching a crypto coin without the need for coding experience. It currently works on Ethereum, BSC, and HECO chains. Additionally, the Coin98 wallet stands out by mandating its use for all services on the platform, a departure from relying on third-party wallets like MetaMask. It's designed to be user-friendly, allowing easy network switching and serving as a key component in trading, storage, portfolio tracking, and more.
C98 (Coin98) market price & tokenomics
C98 is the native utility token of the Coin98 platform with a total supply of 1,000,000,000. The tokens are allocated as follows: 21% for ecosystem growth, 20% for community development, 20% for the team, 15% for strategic sale, 12% for the treasury, 5% for seed sale, 5% for Binance Launchpad sale, and 2% for advisors. As of now, C98 (Coin98) is ranked #257 by CoinMarketCap with market capitalization of $81,346,980 USD. The current circulating supply of C98 coins is 553,333,323.
Why do you invest in C98 (Coin98)?
Investment in Coin98 can be considered attractive for several reasons. The platform's comprehensive suite of services including a wallet, exchange, and cross-chain bridge offers a diversified approach to DeFi. Its commitment to innovation, community engagement, and continuous improvement makes it a dynamic player in the field. The exclusive benefits for C98 token holders, including voting rights and premium access, add further incentives for investment, etc. Coin98's efforts to bridge the gap between traditional and decentralized finance have positioned it as a potential leader in the DeFi ecosystem.
Is C98 (Coin98) a good Investment?
Coin98 seems to present a compelling investment opportunity. Its strategic integration of various DeFi features into one platform has led to its emergence as one of the most-used DeFi platforms. The fact that the Coin98 team holds more than 50% of the tokens could be an indication of their confidence and long-term vision. Additionally, its innovative ideas and commitment to creating user-friendly experiences reflect a forward-thinking approach. However, as with any investment in the volatile cryptocurrency market, potential investors should conduct thorough research and consider their risk tolerance and investment goals.
Find out more about C98 (Coin98):