Discover the latest CAKE price with FameEX's CAKE/USD Price Index and Live Chart. Keep up-to-date with the current market value and 24-hour changes, as well as delve into PancakeSwap's price history. Start tracking CAKE price today!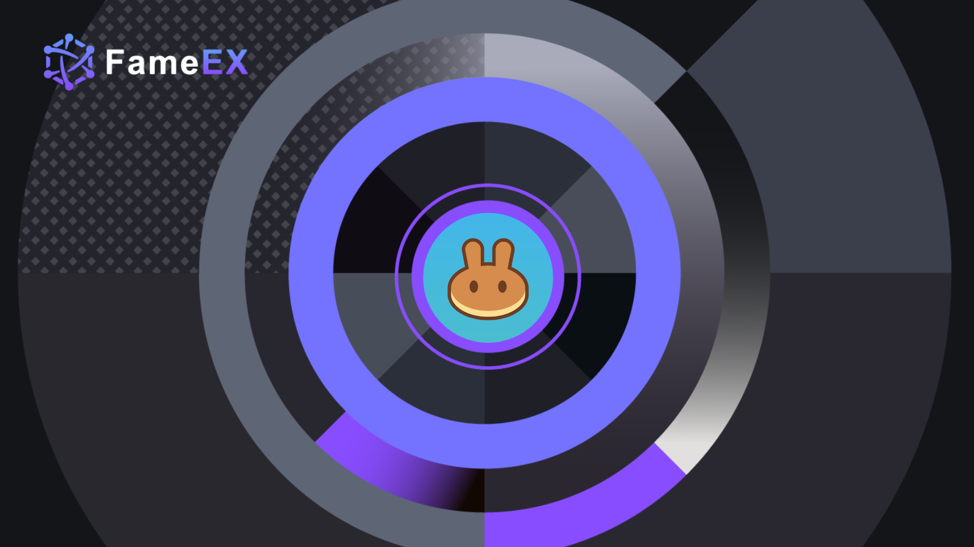 What is CAKE (PancakeSwap)?
In the realm of decentralized finance (DeFi) and decentralized exchanges (DEXs), CAKE serves as the native utility token for the PancakeSwap platform. PancakeSwap is a DEX that is built on the Binance Smart Chain (BSC) previously referred to as BNB Chain. It enables users to easily swap BEP-20 standard tokens and engage in a range of DeFi activities. CAKE is a BEP-20 standard token, also referred to as a governance or utility token. PancakeSwap's model generates CAKE as a reward for users contributing liquidity to its various pools. Users can either pool their earned CAKE into "SYRUP" pools for further rewards or trade it on the exchange platform.
The genesis of PancakeSwap, and by extension CAKE, was driven by the vision to decentralize world finances, a concept at the heart of DeFi and DEXs. The original proponents of this vision sought a system devoid of centralized exchanges, and platforms like Uniswap and SushiSwap emerged as pioneers. However, these platforms were primarily developed on the Ethereum blockchain, which eventually led to challenges such as slow transaction speeds and exorbitant gas fees due to overdependence on the Ethereum network. In response to these challenges, Binance introduced the BSC in September 2020. Subsequently, PancakeSwap was developed and quickly became a major player in the DeFi market. With its impressive performance and features, PancakeSwap rapidly gained popularity, positioning it as a top contender in the DeFi space.
How does CAKE (PancakeSwap) work?
CAKE plays a pivotal role in the platform's operations. PancakeSwap operates on an automated market maker (AMM) model rather than a traditional order book-based market model. Instead of having a centralized marketplace where buyers and sellers negotiate prices, AMM-based DEXs like PancakeSwap leverage user-funded liquidity pools. Users deposit their funds into these liquidity pools and receive an LP (Liquidity Provider) token in return to acknowledge their contribution. They also receive a fee for providing their assets to the liquidity pool. These LP tokens can be traded for profits or farmed in other liquidity pools to earn CAKE. Users can also stake their earned CAKE tokens in SYRUP pools to obtain even more rewards.
To further elaborate on the operations of PancakeSwap, traders trade digital assets using these liquidity pools. The users who leverage this liquidity pay a fee to the platform, a portion of which is distributed among liquidity providers. A nominal amount from this pool is allocated to the PancakeSwap treasury to ensure smooth operation of the platform. In this way, CAKE enables users to earn rewards by providing liquidity to the pool.
CAKE (PancakeSwap) market price & tokenomics
The performance of CAKE since its launch in September 2020 has shown significant volatility, as is common with most cryptocurrencies. Starting at an initial price of around $1.37, CAKE saw a brief dip to $0.25, before climbing back up to a noteworthy $44 in April 2021. Since then, due to various market forces, its price has oscillated, it currently stands in the range around $1 in 2023. The PancakeSwap treasury keeps 0.17% of the 0.20% fee paid by traders using the platform's liquidity. This model provides a source of income for PancakeSwap and helps maintain the platform and its continuous development. As of now, CAKE (PancakeSwap) is ranked #99 by CoinMarketCap with market capitalization of $329,273,142 USD. The current circulating supply of CAKE coins is 208,298,487.
Why do you invest in CAKE (PancakeSwap)?
Investing in CAKE means investing in the PancakeSwap ecosystem, which has several attractive features for investors. Firstly, it operates on the Binance Smart Chain, which solves problems associated with Ethereum-based platforms such as slow transactions and high fees. Secondly, PancakeSwap offers a diverse array of income-generating opportunities including farming, staking, NFTs, and lotteries. Moreover, PancakeSwap demonstrates a strong commitment to interconnectivity, compatibility with popular wallets like MetaMask, and support for Ethereum-based tokens. Its user-friendly interface makes it easily accessible to beginners and experienced users alike. The platform's high performance facilitates a seamless trading experience, while it's affordable transaction costs make it a popular choice among traders and liquidity providers.
Is CAKE (PancakeSwap) a good Investment?
CAKE could be considered a good investment for several reasons. As a native token of PancakeSwap, it benefits from the platform's growth and popularity. PancakeSwap's diverse income-generating opportunities and its solution to Ethereum's limitations provide a strong value proposition for CAKE. However, investing in CAKE, like any cryptocurrency, comes with its risks. The volatility of the crypto market means that prices can fluctuate rapidly. Therefore, potential investors should conduct thorough research and consider their risk tolerance before investing. As with all investments, it's recommended to only invest what you can afford to lose.
Find out more about CAKE (PancakeSwap):