Discover the latest CEL price with FameEX's CEL/USD Price Index and Live Chart. Keep up-to-date with the current market value and 24-hour changes, as well as delve into Celsius's price history. Start tracking CEL price today!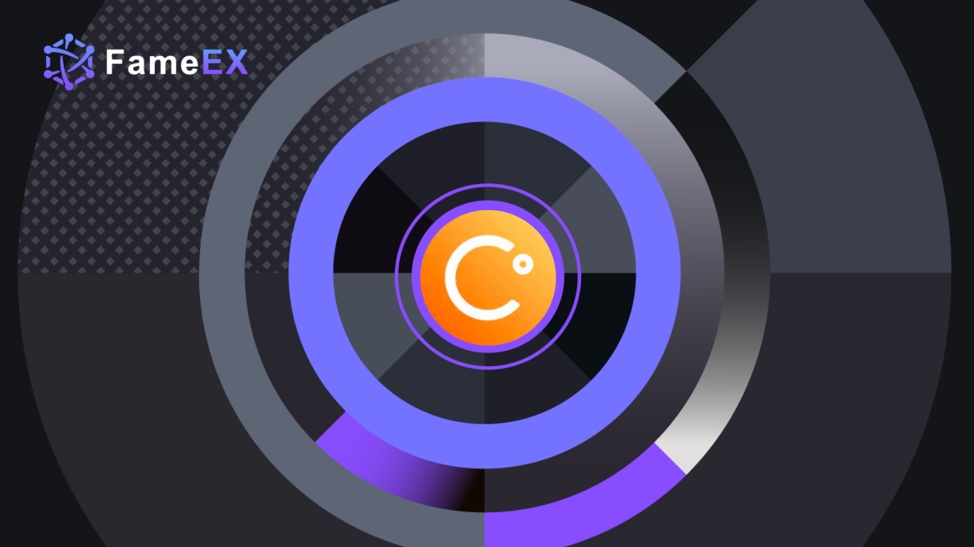 What is CEL (Celsius)?
Celsius (CEL) serves as a comprehensive banking and financial services platform for cryptocurrency users, bringing a transformative change to the traditional financial landscape. Introduced in June 2018, Celsius primarily focuses on leveraging cryptocurrencies to provide higher returns on savings, easier loan requirements, and unique rewards compared to conventional banks.
The platform offered various services including loans, wallet-style payments, and rewards for depositing cryptocurrencies. Before Celsius' bankruptcy, users can choose from 33 cryptocurrencies for lending purposes, thereby creating a flexible and diverse lending environment. Celsius's native token, CEL, plays a multifaceted role in enhancing user payouts if used as the payment currency. The platform aims to act as a more advantageous and fair financial institution by waiving penalties and bank-style fees, as well as functioning as a wallet via its CelPay feature.
Celsius Network, once beleaguered by bankruptcy and the arrest of its former CEO, Alex Mashinsky, on fraud allegations, has taken a significant step forward. After gaining court approval on August 17, 2023 for its disclosure statement and voting plan, the firm is set to hold a vote regarding its intention to transfer assets to the Fahrenheit consortium. This disclosure statement, vetted and deemed adequate by the court, provides stakeholders with crucial details about the asset offloading initiative, ensuring that they can make an informed choice. Voting procedures including the distribution of necessary documents and voting ballots, have received court sanction. Notably, the proposed asset sale could result in returns of up to 85.6% for certain investors, while a complete liquidation might offer roughly 47% of the original investment. Creditors will start receiving their voting ballots on August 24, with the final date for casting votes set for September 22. Interestingly, the majority of the compensation to creditors will be in major cryptocurrencies like Bitcoin and Ethereum instead of CEL.
How does CEL (Celsius) work?
The Celsius Network functions with four key stakeholders: lenders, borrowers, the Celsius Platform, and external exchange markets. Lenders deposit crypto assets on the platform to earn interest. These funds are managed in a 'Lending Stake Pool' and lent to external exchanges. Interest is distributed among users using a modified Proof-of-Stake (PoS) formula. The interest paid to lenders depends on the deposited funds and the duration of participation in Celsius's consensus mechanism. Several user types can borrow through the platform, including general users using crypto as collateral, traders borrowing capital for trading, and institutions borrowing for added liquidity. A robust structure caters to different needs, with accounts having a minimum balance to cover potential losses and fees associated with specific trading activities.
Before the collapse, Celsius operated as a for-profit company and retained a fraction of the profit margins on interest payments while returning 80% to users. Loans are secured as they are asset-backed, and borrowers must provide collateral exceeding 100% of the borrowed amount. The platform is known for its loyalty program, where user status is dependent on the value of CEL in their portfolio. This tier-based system enables bonus rewards and discounts on loan interest. The company also extended lending services to institutional entities like hedge funds, which signifies its robust and diversified model.
On June 10, 2023, blockchain research company Kaiko cautioned that Celsius might face challenges in liquidating its altcoins due to liquidity issues. The company underscored the near non-existent liquidity for CEL and how selling off other assets might exert pressure on the cryptocurrency market.
CEL (Celsius) market price & tokenomics
CEL launched in early 2018, rising from its ICO price to peak at $8.02, before falling sharply after the bankruptcy. The tokenomics include a maximum supply of 695 million tokens, with strategic allocations during the ICO and private presale, and reserved percentages for the team, advisers, and treasury. The initial coin offering and private presale distributed various percentages of the tokens, with a two-year vesting period for funds reserved for investors. This dynamic price behavior is further emphasized by a year-to-date change of -73.54%. As of now, CEL (Celsius) is ranked #475 by CoinMarketCap with market capitalization of $27,937,550 USD. The current circulating supply of CEL coins is 238,863,520.
Why do you invest in CEL (Celsius)?
Investing in CEL can be considered due to its innovative approach to banking and finance in the crypto space. It offers higher returns, flexible lending options, and a unique reward system that stands apart from traditional financial institutions. However, the decision to invest must be assessed based on personal financial goals, risk tolerance, and the platform's historical performance and future potential.
Is CEL (Celsius) a good Investment?
While CEL has shown moments of high returns and growth, it also experienced significant downturns, including a bankruptcy filing in July 2022. The investment in CEL might carry high risks and uncertainties, particularly considering market fluctuations, regulatory action, and other operational challenges. A careful analysis of CEL's business model, management, market trends, and regulatory environment is essential for potential investors. Considering professional financial advice and conducting a thorough examination of all aspects related to CEL would be prudent before making an investment decision.
Find out more about CEL (Celsius):