Discover the latest CFX price with FameEX's CFX/USD Price Index and Live Chart. Keep up-to-date with the current market value and 24-hour changes, as well as delve into Conflux's price history. Start tracking CFX price today!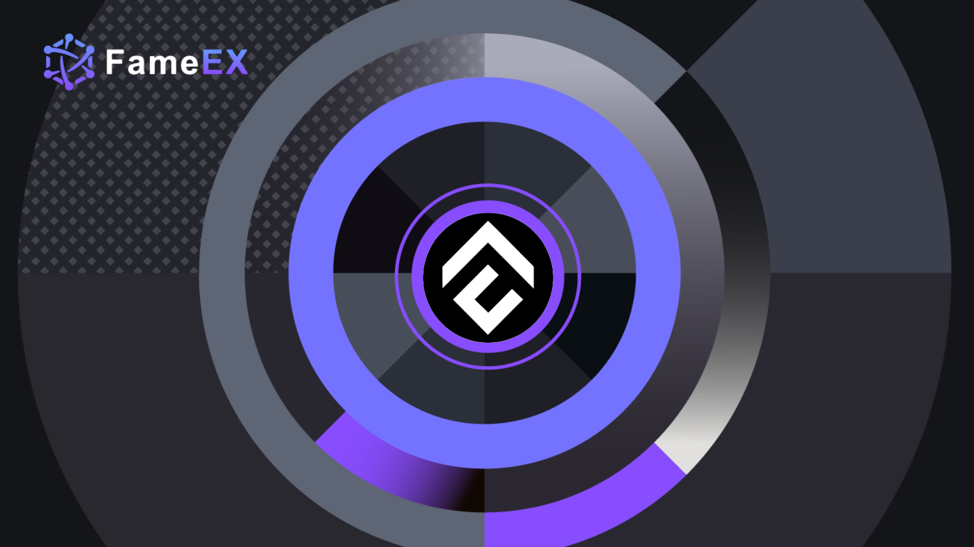 What is CFX (Conflux)?
Conflux is a layer 1 public permissionless blockchain network designed to foster economic-driven governance, rewarding community contributions and ensuring a secure, stable, and predictable environment for commercial activities. By connecting communities, creators, and markets across borders and protocols, Conflux aims to enhance the features of existing blockchain systems and serve as a catalyst for a new kind of connectivity in the global crypto landscape.
As the only regulatory-compliant, public, and permissionless blockchain in China, Conflux seeks to establish a borderless technological and transactional ecosystem that addresses various challenges faced by current blockchain networks. These include security attacks, resource wastage due to unpaid smart contract space occupation, and scalability concerns. Through economic incentives and innovative features, Conflux encourages users to actively engage with the platform for value-added services.
How does CFX (Conflux) work?
Conflux employs its unique Tree-Graph consensus algorithm, which enables parallel processing of blocks and transactions, resulting in reduced confirmation times and increased transaction processing system (TPS). The platform relies on a proof-of-work (PoW) consensus to offer security and anti-reentrance attack protection at the protocol level.
ShuttleFlow, a fast cross-chain asset bridge built on Conflux, enables seamless asset transfers between multiple protocols, enhancing interoperability. Conflux boasts scalability without sacrificing security or decentralization and offers built-in staking rewards, low fees, and a fee sponsorship mechanism to foster inclusivity and openness. The platform is designed to be permissionless, allowing everyone to participate and benefit from the global economy.
CFX (Conflux) market price & tokenomics
Conflux token economy revolves around the CFX token, which serves as a unit of value on the platform. CFX token holders can earn rewards through staking, pay transaction fees, rent storage, and participate in network governance. The token incentivizes miners, ensuring the secure operation of the network. As a medium of exchange and unit of account for blockchain-based data, CFX also functions as a store of value to sustain long-term incentives for various parties using the chain.
As of now, CFX (Conflux) is ranked #58 by CoinMarketCap with market capitalization of $900,945,557USD. The current circulating supply of CFX coins is 2,786,654,130.
Why do you invest in CFX (Conflux)?
Investing in CFX may be promising due to several factors. The Shanghai government invested $5 million in Conflux in January 2021, and the platform was used to test a yuan stablecoin in September of the same year. Conflux partnered with OKExChain in 2021 to support eight emerging DeFi projects seeking to enter China's markets by creating Conflux-wrapped assets. In February 2023, Conflux announced a partnership with China Telecom to develop blockchain-based SIM cards (BSIM), offering faster, more secure transactions and secure storage of digital private keys and assets.
Is CFX (Conflux) a good Investment?
While price predictions for CFX indicate potential growth, it is essential to consider the factors contributing to this growth. Conflux's developments, such as the Shanghai government's investment, partnerships with OKExChain, and collaboration with China Telecom, suggest high growth potential. However, these factors should not be considered as investment advice. Always conduct thorough research before investing in any cryptocurrency, as their prices can be volatile.
As China gradually relaxes its cryptocurrency restrictions, interest in Conflux is expected to grow. With the backing of the Shanghai government and a partnership with China Telecom to develop BSIM cards, Conflux is poised to play a significant role in China's crypto space. As China's economy continues to expand, Conflux is likely to prosper as the country's first regulatory-compliant public permissionless blockchain.
Find out more about CFX (Conflux):