Discover the latest COTI price with FameEX's COTI/USD Price Index and Live Chart. Keep up-to-date with the current market value and 24-hour changes, as well as delve into COTI's price history. Start tracking COTI price today!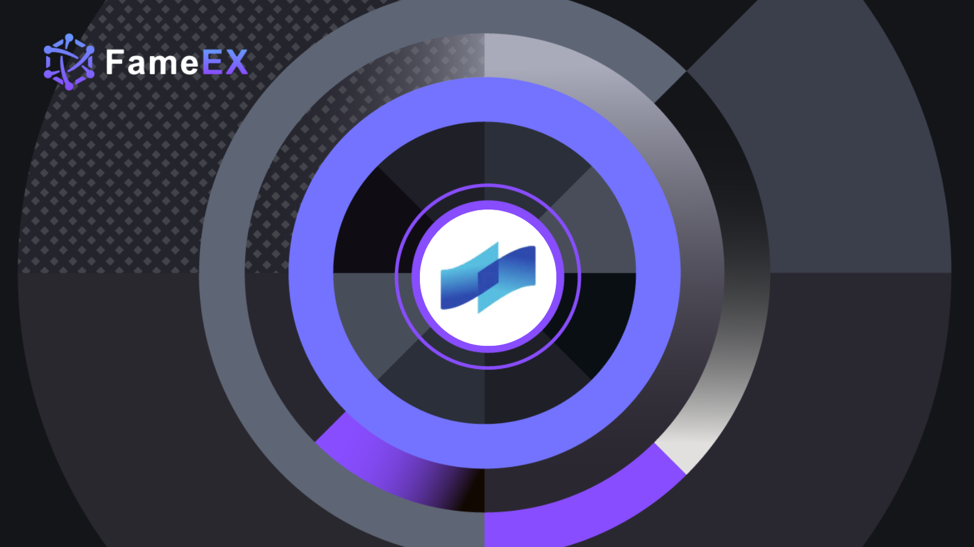 What is COTI (COTI)?
COTI, short for "Currency Of The Internet," represents an innovative layer-1 fintech blockchain ecosystem explicitly engineered for payments. It marks a significant difference from the traditional blockchain concepts, transcending the limitations of both centralized and decentralized finance systems. The traditional drawbacks, such as high fees, delays, compatibility issues, and risks of centralized finance along with adoption barriers and complexities of decentralized finance, are astutely addressed within the COTI framework.
Its distinctive architecture is rooted in a Directed Acyclic Graph (DAG) protocol, amalgamated with a unique consensus algorithm known as Proof of Trust (PoT). This amalgamation creates a harmonious blend of Proof of Work (PoW) and DAG, engendering a platform that is low-cost, rapid, scalable, private, and inclusive. PoT has the capacity to reduce transactional expenses and augment throughput, reaching an impressive 100,000 Transactions Per Second (TPS).
COTI's mission, initiated in March 2017 by the COTI Group, is to redefine the fundamental aspects of finance. More than just a blockchain protocol, it aspires to be the foremost fintech platform globally, facilitating organizations in developing customized payment solutions and digitalizing any form of currency. This unique proposition saves substantial time and resources. The COTI ecosystem incorporates several components, including its native token, also named COTI. Operating on three distinct mainnets, it functions as a medium for paying transaction fees, can be staked for Treasury rewards, and is accepted for various goods and services, including through the COTI Visa debit card.
In addition, COTI MultiDAG 2.0 is a unique feature designed to empower developers, merchants, and enterprises, enabling them to issue tokens with inherent Trustchain capabilities. This translates to greater scalability, high throughput, low cost, and accessibility to payment tools like COTI Pay Business. COTI Pay represents a significant application of this technology, manifesting the union of traditional and decentralized finance. As a comprehensive financial application, it sets the stage for a cohesive financial ecosystem, eradicating conventional challenges such as latency, elevated fees, and global inclusion barriers.
How does COTI (COTI) work?
At the heart of COTI lies the DAG, the underpinning technology responsible for its distinguishing features. Unlike a linear blockchain, DAG structures transactions akin to a web, resulting in improved scalability and faster transaction confirmations. Such a configuration ensures that more transactions can be processed concurrently, leading to a more efficient and faster system. COTI isn't just about fast transactions; it also emphasizes trust. The Trust Chain Algorithm is a testament to this commitment. Under this system, each transaction links to two preceding transactions based on a user's Trust Score. As this score increases, so does transaction throughput, leading to swift confirmation times, all while maintaining the system's decentralization ethos.
COTI has gone to great lengths to ensure widespread compatibility. The native token of the platform operates on three distinct main nets: the Trustchain network, the Ethereum network (as an ERC-20 token), and a BEP-2 version available exclusively. Notably, a COTI bridge exists to facilitate seamless movement between these main nets, showcasing the project's dedication to interoperability. COTI introduces a robust dispute resolution system, making it a rare gem in the crypto space. This mechanism not only guards against unintentional errors but also combats fraud, instilling confidence among users.
COTI (COTI) market price & tokenomics
COTI coin represents the native digital asset within the COTI ecosystem, created as a DAG-based cryptocurrency. The architecture of COTI uniquely sets it apart, as it does not necessitate Proof-of-Work (PoW) mining for securing the network. COTI's adaptability is demonstrated by its existence on three mainnets: Trustchain, Ethereum, and BNB Chain.
COTI serves several purposes within its ecosystem, including payment for services. An exclusive aspect of its tokenomics is the ability for holders to deposit COTI into the COTI Treasury for DeFi staking. The Treasury assumes the role of distributing COTI rewards to participants, thus incentivizing user engagement.
The total token supply is capped at 2,000,000,000 COTI. Token allocation is well-distributed, with portions set aside for the token sale, community incentives, team motivation, and advisory teams. As of now, COTI (COTI) is ranked #337 by CoinMarketCap with market capitalization of $53,909,113 USD. The current circulating supply of COTI coins is 1,219,255,922.
Why do you invest in COTI (COTI)?
An investment in COTI is essentially a bet on the future of decentralized payment processing. The space remains largely untapped, and with experts predicting billions to flow into this sector soon, COTI stands poised to benefit immensely. With its flagship product and COTI Pay, the potential for significant returns seems evident. COTI's distinctive architecture, multi-network compatibility, and comprehensive tokenomics framework collectively contribute to its market positioning. By providing multiple utility functions and adhering to a well-thought-out distribution strategy, COTI exhibits a solid example of modern cryptocurrency design. Investors, developers, and users within the COTI ecosystem are likely to find value in its innovative approach and commitment to decentralized finance.
Is COTI (COTI) a good Investment?
COTI has shown substantial growth, gaining significant traction since its inception. Its uniqueness, commitment to solving real-world challenges, and robust technology make it a promising investment. However, as with any investment, it's essential to conduct thorough research and consider individual financial situations and risk tolerance before making a decision.
Find out more about COTI (COTI):