Discover the latest CVX price with FameEX's CVX/USD Price Index and Live Chart. Keep up-to-date with the current market value and 24-hour changes, as well as delve into Convex Finance's price history. Start tracking CVX price today!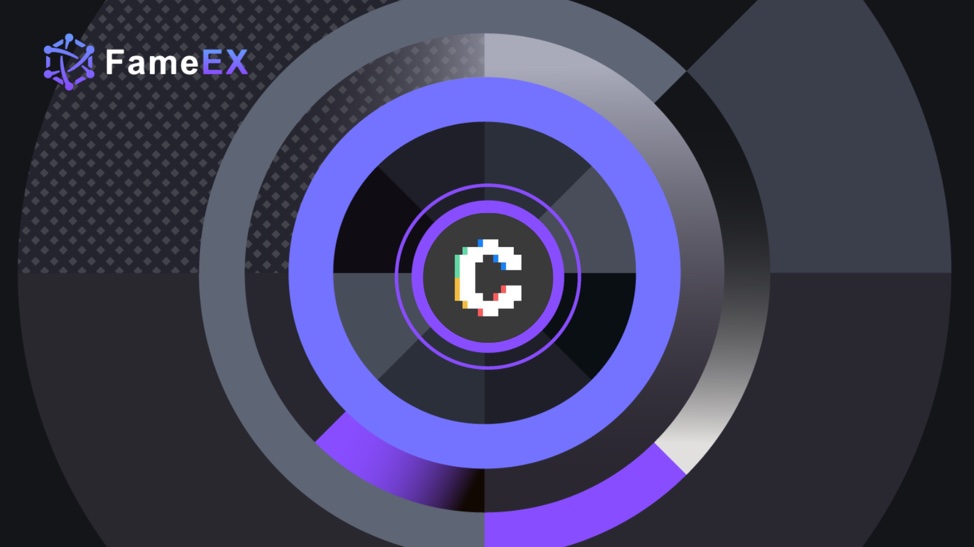 What is CVX (Convex Finance)?
Convex Finance (CVX) is an innovative Decentralized Finance (DeFi) protocol developed as a layer on top of Curve Finance, the world's largest decentralized exchange by total value locked. The fundamental purpose of Convex is to optimize yield for Curve liquidity providers and CRV stakers by offering them additional DeFi returns. Convex's model revolves around enabling Curve liquidity providers to earn a portion of trading fees on Curve without staking liquidity there directly. Instead, Liquidity Providers (LPs) can stake their funds with Convex to obtain enhanced CRV returns and liquidity mining rewards. This mechanism provides CRV stakers with greater capital efficiency and bolsters Convex's role as a key contender in what's been termed the "Curve wars."
The "Curve wars" are a testament to the aggressive competition between DeFi protocols, like Convex and Yearn Finance, in their attempt to lock up as much Curve liquidity as possible. Curve liquidity is a coveted asset because the protocol holding the majority of CRV tokens has more sway over interest rates on Curve. Given that Curve is the largest DEX globally in terms of Total Value Locked (TVL), the protocol that can successfully absorb that liquidity can significantly expand its influence and potential for growth.
Convex is focused on simplicity and functionality. Its platform offers boosted staking rewards for two main user types: CRV token holders, who can stake their tokens for cvxCRV, and Curve LP token holders, who can stake and boost their tokens. Convex's ability to offer boosted rewards has positioned it as a compelling alternative to other platforms like Curve and Yearn, where users might otherwise stake their tokens.
How does CVX (Convex Finance) work?
Convex Finance operates on the Ethereum blockchain and supports Curve Finance and Frax Finance. The interaction with Convex starts when Curve liquidity providers deposit their CRV tokens into the Convex Finance app. These funds are aggregated into a liquidity pool, allowing token holders to immediately start earning boosted rewards. One of the distinguishing features of Convex is its flexibility regarding CRV rewards. These rewards can be accumulated over time and claimed whenever the investor wishes. Importantly, CRV tokens can be withdrawn at any point without any waiting period, and without incurring trading fees for deposits, withdrawals, or for additional incentive tokens. This flexibility makes Convex Finance an appealing choice for many investors.
Convex Finance offers boosted staking rewards similar to Curve. Once a staker deposits CRV tokens into the Convex Finance app, they are given cvxCRV tokens in return. These tokens allow stakers to earn CVX rewards, benefit from a portion of Convex platform fees, and receive trading fees via the Curve 3pool platform. In addition, Convex supports another token-locking solution, Frax Finance, thereby broadening the scope of its functionalities.
CVX (Convex Finance) market price & tokenomics
As a utility token, CVX is used to receive a portion of Convex platform fees. Users stake their CVX tokens to receive cvxCRV tokens. As the Convex platform's revenue increases, more value is dispersed to cvxCRV holders. CVX tokens are also expected to play a role in governing Convex Finance in the future. The maximum supply of CVX tokens is capped at 100 million. CRV token distribution is well planned with 50% dedicated for CRV rewards, 25% allocated to liquidity mining, around 10% set aside for the Convex Finance team, 9.7% controlled by the Convex Treasury, and the rest divided for veCRV holders and investors. As of now, CVX (Convex Finance) is ranked #104 by CoinMarketCap with market capitalization of $302,210,516 USD. The current circulating supply of CVX coins is 78,971,094.
Why do you invest in CVX (Convex Finance)?
Investing in CVX can provide opportunities for attractive returns due to the boosted rewards offered by the Convex platform. With its capacity to augment both short-term and long-term gains without charging high fees, CVX can be a strategic investment for a wide range of investor profiles. CVX's functionality is intrinsically linked with CRV and FRX, meaning that rather than requiring stakers to commit to long-term staking to generate profit, Convex Finance allows investors to earn boosted rewards through CRV and FXS without locking up their tokens for a long duration. This makes CVX a potentially rewarding investment for both short and long-term holds. However, like any cryptocurrency, CVX's value can experience substantial fluctuations. Investors should be prepared for potential dips in value, which may necessitate holding onto the tokens until their value rises again to avoid incurring a loss.
Is CVX (Convex Finance) a good Investment?
Considering its role in supporting Curve and Frax investments and offering boosted rewards to liquidity providers and stakers, CVX token presents a promising investment opportunity. The protocol's potential to support similar services in the future and its commitment to expanding its functionalities and supported tokens indicate a promising trajectory for the CVX token. The Convex team is constantly identifying new opportunities to integrate the platform's technology with other protocols, which could further drive the demand for CVX tokens. Besides, plans to increase the governance rights of CVX token holders in the future can make the token even more valuable in the future. However, like all cryptocurrencies, CVX is subject to market volatility, reliance on the Ethereum and broader DeFi ecosystem, and potential future regulatory changes. Therefore, potential investors should balance these opportunities against these risks, conduct thorough research, and possibly seek professional advice before making an investment decision.
Find out more about CVX (Convex Finance):