Dogecoin (DOGE) is based on the popular "doge" Internet meme and features a Shiba Inu on its logo. The open-source digital currency was created by Billy Markus from Portland, Oregon and Jackson Palmer from Sydney, Australia, and was forked from Litecoin in December 2013. Dogecoin's creators envisaged it as a fun, light-hearted cryptocurrency that would have greater appeal beyond the core Bitcoin audience, since it was based on a dog meme. Tesla CEO Elon Musk posted several tweets on social media that Dogecoin is his favorite coin.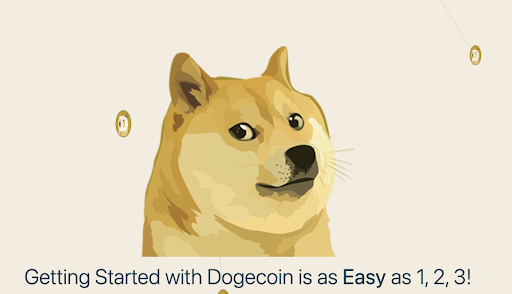 The fantasy journey of the most prominent meme coin DOGE began with the social network platform Reddit. One of the co-founders has walked away from its foundation amid online community altercation but the value of Dogecoin continues to skyrocket as its fan base keeps expanding, too.
Dogecoin not only earns the interest of netizens across the globe, but wins the hearts of huge corporations as well. American movie theater chain AMC announced they are accepting multiple cryptocurrencies as payments last year, Dogecoin included. Widely known as a promoter of Dogecoin, Tesla and SpaceX CEO Elon Musk confessed that he did own the meme coin with which customers now can purchase a new model at Tesla. In late January, netizens even urged McDonald's to accept it as payment.
Before pondering where Dogecoin is heading for, you perhaps should know who and why it was created.
What is Dogecoin?
Born as a joke in 2013, Dogecoin is a decentralized peer to peer cryptocurrency that was created to be a lighthearted alternative to the "traditional" cryptocurrency Bitcoin.
Dogecoin utilizes a proof-of-work(PoW) mechanism and its mining code is a copy of a fork of Litecoin. For your information, Litecoin is also a fork of the largest crypto Bitcoin. However, unlike Bitcoin, Dogecoin does not have a fixed supply.
Back in 2013, IBM programmer Billy Markus based in Oregon, USA wanted to start his own cryptocurrency all along. He met an Adobe software engineer Jackson Palmer based in Australia on social media Reddit but the two never met in person. Combining the craze for cryptocurrency and a popular meme picture featuring a Shiba Inu, they then decided to call their creation a misspelled word "Dogecoin." Dogecoin was started as a pure joke.
Marcus and Palmer did not expect that DOGE could catch on the online community's eye immediately. The creators bought the domain of dogecoin.com which soon received more than one million visitors for the very first month.
As mentioned earlier, since Dogecoin and Litecoin use a common algorithm to mine, both of them can be mined at the same time without affecting operational efficiency.
By design Dogecoin is highly inflationary since the blockchain rewards miners for working and there is no cap on the number of Dogecoins. That is also the reason why some feel uncertainty about it as a way to invest or maintain market value.
The Dogecoin Foundation
Dogecoin Foundation was formed in 2014 and after years of being inactive the foundation was relaunched seven years later in 2021 with multiple overhauls, including renewed focus on supporting the ecosystem and the future of the blockchain. By the time, the foundation has been "reinvigorated by members of the original core team along with fresh faces and new seasoned advisors" as stated on the website.
The members of the board meet monthly to discuss issues relating to coins. The list of advisors has been in the spotlight as well since the Tesla CEO Elon Musk, Ethereum developer Vitalik Buterin and Co-Founder of Dogecoin Billy Markus are on it. Though Elon Musk was represented by the head of Musk's family office, Jared Birchall.
The $DOGE Coin
Since Dogecoin was started to poke fun at Bitcoin, it is not hard to imagine how surprised the creators could be by the performance of $DOGE when it surged to an all time high at $0.7376 in early May.
Time fast-forwards to late 2021. Fears of a global-wide crackdown lifted the curtain of the current bloodbath in the cryptocurrency market. Although Dogecoin has fallen off the hilltop by more than 30%, it is still up nearly 1,500% since January last year. Now Dogecoin is trading around $0.1363 and circulating volume is around 132.67 billion.
Find FAMEEX on 👇
Twitter: https://twitter.com/FameexGlobal
Instagram: https://www.instagram.com/fameex_global/
Telegram: https://t.me/fameexgroup
Facebook: https://www.facebook.com/FameexGlobal
Official Website: https://www.fameex.com/
Trade on-the-go with FAMEEX's crypto trading app (iOS/Android)