Discover the latest EDT price with FameEX's EDT/USD Price Index and Live Chart. Keep up-to-date with the current market value and 24-hour changes, as well as delve into EduStar's price history. Start tracking EDT price today!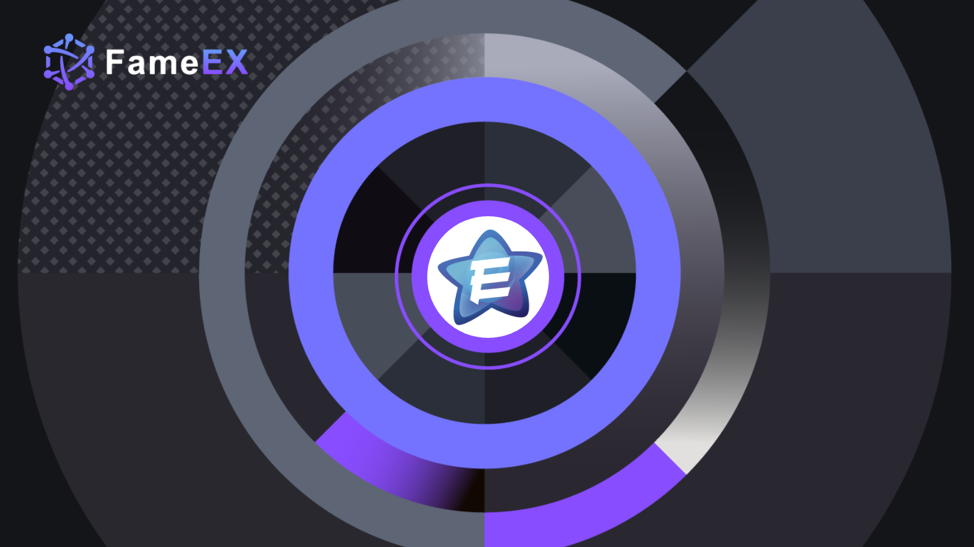 What is EDT (EduStar)?
In a rapidly globalizing world, cultural, and economic gaps have become paramount. Language education is essential to this process but faces challenges such as accessibility and enjoyment. EduStar believes in the fundamental value of language education as a tool for universal empowerment. They propose that it should be accessible to all, free from economic limitations, and designed to engage learners of all ages. Through the use of blockchain technology, EduStar aims to not only teach languages but also facilitate immediate rewards through EduStar Token (EDT) on the Binance Smart Chain.
EduStar's learning platform reflects its commitment to universal language education. By providing easy access and using multilingual dubbing and subtitles, EduStar has enhanced language learning effectiveness. Content ranges from multilingual traditional fairy tales to OXFORD Traditional and K-culture. This variety meets the needs of users across all age groups. Besides, the integration of games and video education adds a fun dimension to the learning process.
Blockchain technology in EduStar's platform has allowed users to earn EDT tokens as immediate rewards while learning. These tokens can be utilized for additional training or converted into economic benefits. Moreover, EduStar seeks to establish an ecosystem of irreplaceable tokens (NFT) that would enable participation in the rapidly changing global market now. This goes beyond language education and demonstrates a vision for broad global engagement. With content served across regions like China, Hong Kong, Taiwan, and Macau, EduStar's platform embodies global reach and flexibility. By employing a point system that can be exchanged for EDT and allowing easy participation from anywhere in the world, EduStar makes language learning affordable and easily accessible. An app with multilingual dubbing and subtitles has been developed to maximize the language learning effect, further reinforcing EduStar's commitment to convenient education.
How does EDT (EduStar) work?
EDT is an integral part of the EduStar platform. Users deposit EDT and exchange it for points on the platform, which can be used to access educational content. Upon signing up, users earn points that can be used for high-quality content and additional rewards. EDT serves as both an incentive and a currency within the EduStar ecosystem, fostering engagement and loyalty among learners. The EduStar platform allows users to choose from seven different learning plans, ranging from 50 classes to 3000 classes. Users can also stake EDT tokens to earn membership ratings like Silver, Gold, or Diamond. These ratings offer increased rewards and benefits, such as mystery box open coupons and NFT certificates. By tying these rewards to the learning process, EDT enhances the user experience and encourages continuous growth.
Currently, EduStar offers four language services: Vietnamese, Chinese, English, and Korean. Plans for expanding into Spanish, Hindi, Russian, and Japanese are underway. This expansion signifies not only the adaptability of the EduStar platform but also the versatile role of EDT within the system. As new languages are added, the function and impact of EDT are expected to grow accordingly, strengthening its position in the global language education market.
EDT (EduStar) market price & tokenomics
EDT's total supply is 300,000,000, and it is a BSC (BEP-20) token. Owners of EDT tokens can also participate in governance proposals affecting the EduStar protocol. This includes making decisions on rewards distribution and adding content to the platform, empowering the community in shaping the platform's direction.
The market price of EDT would depend on various factors, including demand, the platform's success, and overall market conditions. Currently, the token distribution is as follows:
・Marketing: 20% (Airdrop, Event)

・Ecosystem: 50% (Staking reward, Learning reward, Recommender reward)

・Reserved volume: 30% (Liquidity supply to centralized and decentralized exchanges)
This distribution model ensures a balanced allocation of tokens for promotional, operational, and liquidity purposes.
Why do you invest in EDT (EduStar)?
Investing in EDT could be seen as an investment in the future of global language education. With a focus on accessibility, enjoyment, and empowerment, EduStar's vision aligns with the growing need for universal language skills. The integration of blockchain technology adds an innovative edge, and the planned expansion into new languages signifies future growth. Moreover, the unique membership and reward system tied to EDT offers both a tangible incentive and a reflection of EduStar's commitment to continuous learning and development.
Is EDT (EduStar) a good Investment?
The potential of EDT as an investment hinges on both the EduStar platform's innovative approach to language learning and the broader trends in globalization and education technology. With an adaptive and engaging model that uses blockchain to enhance learning and provide immediate rewards, EDT represents a forward-thinking integration of education and technology. Its governance proposals and future development plans also demonstrate a commitment to community engagement and growth. Potential investors should carefully consider these factors and their alignment with personal investment goals and risk tolerance.
Find out more about EDT (EduStar):