Enjin Coin(ENJ)
Enjin Coin (ENJ) is a Digital Store of Value
2022-01-25 17:05:05
Enjin Coin is a project of Enjin, a company that provides an ecosystem of interconnected, blockchain-based gaming products. Enjin's flagship offering is the Enjin Network, a social gaming platform through which users can create websites and clans, chat, and host virtual item stores.

Enjin allows game developers to tokenize in-game items on the Ethereum blockchain. It uses Enjin Coin, an ERC-20 token, to back the digital assets issued using its platform, meaning that items can be bought, sold and traded with real-world value.

Enjin Coin was first announced in July 2017, and it launched on the Ethereum mainnet in June 2018.

Daily historical price (USD)
Enjin has existed since 2009, the very year that leading cryptocurrency Bitcoin was introduced to the world. The company has a long history in the gaming industry. The first product of it is called Enjin Network which has grown to more than 20 million users over a decade of development.

In 2017, Enjin walked a huge step closer to the decentralized world after its initial coin offering (ICO). The native coin of the Enjin ecosystem ENJ has faced huge pressure during the bearish vibes since late 2021. However, as the pundits foresaw, if you believe in the further and future advancement of the Metaverse, then you should buy the dip now.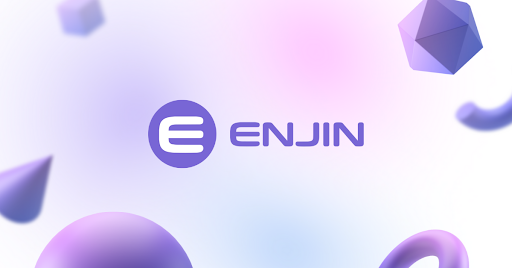 History of Enjin
Founded in 2009 by Maxim Blagov and Witek Radomski, Enjin's main business was to provide community management services for gamers, including developers and server owners. Enjin offered a platform for users to construct websites, stores, forums and create modules like in-game plugins.
After years of support from major tech companies such as Microsoft and Atari, Enjin Network finally raised US$23M in one day during its ICO back in November 2017. ENJ starts trading with the price of $0.02. Since then, Enjin has served as the robust infrastructure for the decentralized gaming craze.
How Does the Enjin Platform Work?
Enjin aims to integrate with games where users can use ENJ as a currency and use the Enjin wallet to buy, sell and trade non-fungible tokens.
The original concept behind Enjin was to smooth out the process of transacting in-game virtual assets that ENJ can be used to manage virtual inventories. It sounds pretty familiar because the Ripple network was created to make financial transactions easier across borders without being "hijacked" by the huge banking institutions. The Enjin ecosystem is the "metaverse" version of Ripple.
SDKs or software development kits are available on Enjin for game developers to mint or create their own virtual assets on the Ethereum blockchain and integrate those assets in the games or Applications. These created items would have a corresponding value in ENJ which can be traded through Enjin's marketplace.
If developers or players want to mint in-game assets, they need to own ENJ first which can be purchased on exchanges. In order to mint the assets, developers have to lock ENJ into smart contracts. Through selling or melting the assets, ENJ locked in the smart contracts can be returned to developers or players.
Since the gaming industry is booming, the huge market and unlimited potential seem to ensure a bullish market for ENJ ahead. Also, Enjin has lots of integrated communities with widening and broadening participants, which is foreseen to be extensively adopted in the future blockchain gaming industry.
Five Steps to Explain How ENJ Works
Here are five steps for developers and players to create/destroy in-game digital assets. It pretty much explains how ENJ works.
Firstly, developers acquire ENJ from trading platforms and they can later mint the in-game items which are NFTs with the purchased ENJ. Players acquire the NFTs that have multiple functions and then trade these NFTs with each other. If players do not want to hold the NFTs anymore, they can melt them to get back the corresponding value in ENJ.
Value of ENJ
ENJ is available on major trading platforms, including Binance, FAMEEX, OKEx, and FTX. It is ranked 5th with a market capitalization of 2.51B according to CoinMarketCap. Now there are 846.73M ENJ circulating in the market while ENJ has a fixed supply at 1 billion ENJ.