Discover the latest FTM price with FameEX's FTM/USD Price Index and Live Chart. Keep up-to-date with the current market value and 24-hour changes, as well as delve into Fantom's price history. Start tracking FTM price today!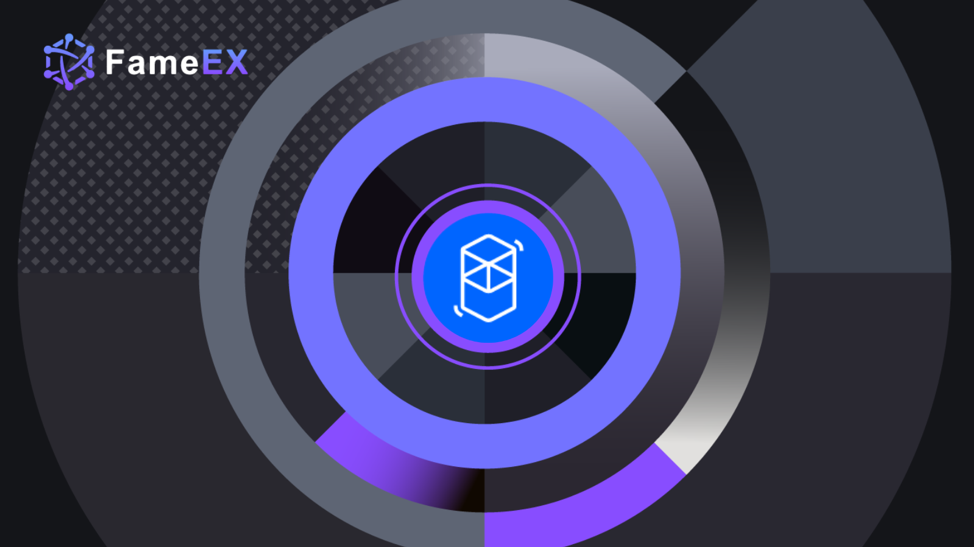 What is FTM (Fantom)?
Fantom (FTM) is a decentralized, permissionless, and open-source smart contract platform that uses Directed Acyclic Graph (DAG) technology for structuring and modeling data in its networks. This revolutionary design allows it to diverge from traditional blockchain systems composed of blocks, and instead, its network comprises vertices and edges, where each transaction is symbolized by a vertex. This structure makes it highly scalable and optimal for developing decentralized applications (DApps).
FTM is the native coin of the Fantom network. It was developed by the Fantom Foundation, founded in South Korea by Dr. Ahn Byung Ik in 2018. The platform was designed to overcome the limitations of previous blockchain platforms like Bitcoin and Ethereum, which suffer from long transaction times. It quickly gained popularity due to its unique features and became a prominent platform for DeFi transactions. FTM is used for governance activities, compensating validators, and ensuring network security.
How does FTM (Fantom) work?
The Fantom platform utilizes a proof-of-stake (PoS) protocol to maintain security and decentralization, while simultaneously improving scalability. Unlike the Bitcoin network, where transactions may take 10 to 15 minutes, a transaction on the FTM network is completed in just 1–2 seconds. Furthermore, transaction costs are significantly lower. The Fantom Opera mainnet supports full smart contract functionality via Solidity and is Ethereum Virtual Machine (EVM)-compatible.
Fantom offers each application its own independent blockchain with custom tokens, governance rules, and tokenomics, courtesy of its high scalability. This unique network design creates an ecosystem of interconnected yet independent decentralized systems, each operating in its own zone. The efficiency of one zone isn't affected by the traffic congestion of another, ensuring a smooth, self-contained network operation.
FTM (Fantom) market price & tokenomics
FTM serves multiple roles within the Fantom network. It acts as a payment medium with incredibly fast transaction finality (about a second) and low costs. FTM is also utilized in on-chain governance where stakeholders can propose and vote on network modifications and improvements. The Fantom network allows FTM holders to stake their tokens to secure the network and receive rewards. Additionally, it covers network fees such as those associated with deploying smart contracts, creating new networks, or executing transactions. As part of the proof-of-stake system, FTM also provides security to the network, with stakers locking their tokens and validators maintaining a minimum balance. As of now, FTM (Fantom) is ranked #46 by CoinMarketCap with market capitalization of $972,641,490 USD. The current circulating supply of FTM coins is 2,797,942,957.
Why do you invest in FTM (Fantom)?
Investment decisions should always be made after careful research. The same applies to investing in Fantom. Despite the numerous advantages it brings, such as speed, cost-effectiveness, and scalability, it's essential to understand the risks involved. Like all other cryptocurrencies, FTM is subject to market volatility, potential cyber threats, and scams. However, there are several positive aspects to consider. The Fantom protocol has been charting an impressive growth curve and has achieved significant revenue-generating milestones. It has also introduced innovative measures to reduce the barriers for validators' entry. Furthermore, its unique structure and continuous efforts to attract new builders demonstrate its long-term potential.
Is FTM (Fantom) a good Investment?
Determining whether Fantom is a good investment requires careful evaluation of its strengths and weaknesses. While Fantom's technological prowess and impressive growth make it an attractive investment, the risks inherent to the crypto market can't be overlooked. Nevertheless, Fantom is making significant strides in terms of its core offerings and innovations, outpacing many of its competitors. Its recent governance vote aimed at reducing the requirements for validator onboarding demonstrates its commitment to innovation and inclusivity. However, potential investors should remain updated about the methods of crypto theft and employ adequate security measures like two-factor authentication and non-custodial wallets to protect their investments.
Find out more about FTM (Fantom):