Discover the latest FTT price with FameEX's FTT/USD Price Index and Live Chart. Keep up-to-date with the current market value and 24-hour changes, as well as delve into FTX Token's price history. Start tracking FTT price today!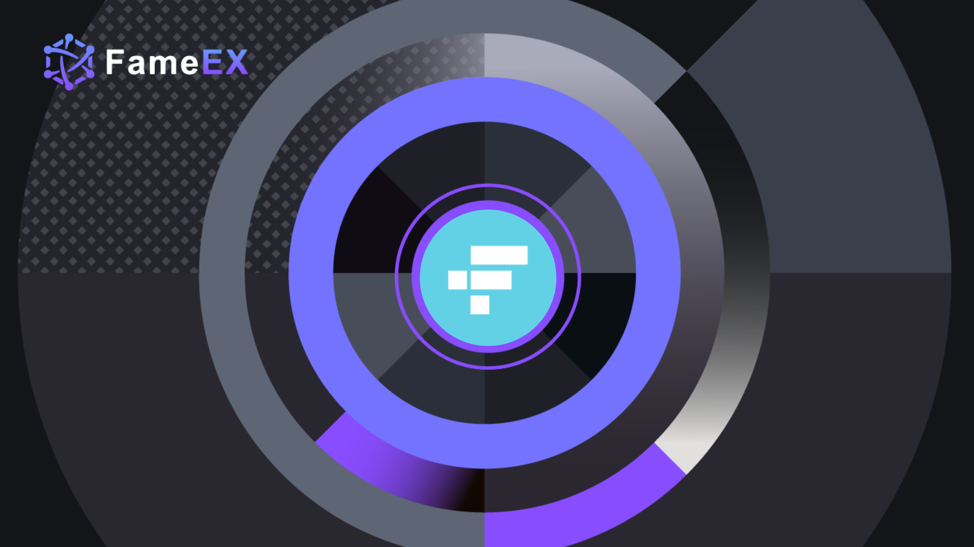 What is FTT (FTX Token)?
FTX Token is an ERC-20 standard cryptocurrency token associated with the FTX crypto derivatives trading platform. Founded by Sam Bankman-Fried and Gary Wang, the platform was initially launched on May 8, 2019, and became renowned for features like clawback prevention and a centralized collateral pool. However, as of November 11, 2022, FTX filed for Chapter 11 bankruptcy protection in the U.S., and its proceedings are still underway.
The FTX platform was developed in response to issues found with other mainstream crypto futures exchanges. Leveraging on unique aspects such as universal stablecoin settlement and a three-tiered liquidation model, FTX became a centralized crypto exchange backed by influential companies like Almeda Research, OTPP, Temasek, BlackRock, Coinbase Ventures, and Sequoia Capital. By 2022, it boasted over a million registered members with daily trading volumes in the billions. FTT serves multiple roles within the FTX ecosystem. It offers leveraged tokens that allow traders to leverage positions without margin trading and is used in the creation of these tokens on the FTX Exchange. In the beginning, FTT can be used for obtaining VIP discounts, earning rewards for liquidity provision, and for a myriad of other functions including staking for various benefits. Commission discounts and insurance protection are some of the unique features of FTT that cater to traders. Despite its innovative design and broad utility, FTT faced significant challenges, culminating in FTX's bankruptcy, which deeply impacted the token's purpose in long term and market value.
How does FTT (FTX Token) work?
FTT's operational architecture is built around supporting the FTX exchange's entire ecosystem. With its launch, FTT was established to reward exchange transactions, but its functionality has expanded over the years. FTT's application provides traders a unique opportunity to engage in leveraged trading. Moreover, FTT is employed in reducing trading fees and securing futures positions, making the trading process more efficient and cost-effective.
One of the innovative mechanisms that sustain FTT's value is the regular buyback and burn of its tokens. FTX allocates a portion of trading fees, the reserve fund, and other commissions for the purchase and subsequent burning of FTT, ensuring stability and incentivizing holding. Besides, FTT serves as collateral, offering traders tighter spreads and lower fees. FTT staking offers perks like discounts, NFT winning opportunities, airdrop participation, and bonus votes. Its compatibility with ERC20 ensures that it can be listed on any spot exchange, and the creation of leveraged tokens expands its utility further.
Although once used to pay fees on the FTX crypto exchange, FTT has become a de facto store of value after the platform's bankruptcy. Its role in a resurrected FTX, if that occurs, is not clear as of now.
FTT (FTX Token) market price & tokenomics
FTT has experienced various highs and lows in its price history. After its launch in the summer of 2019 at $1.70, FTT saw slow growth, reaching a periodic high of $61.28 in May 2021. After some fluctuations, it reached a peak of $85.02 in September 2021 but slid down to close the year at $38.31. 2022 was particularly harsh, with FTT losing 97.8% of its value by the year-end after the bankruptcy. Following the platform's bankruptcy and legal troubles, the price kept fluctuating, and it stood around $1.35. As of now, FTT (FTX Token) is ranked #217 by CoinMarketCap with market capitalization of $391,158,845 USD. The current circulating supply of FTT coins is 328,895,104.
Why do you invest in FTT (FTX Token)?
Investing in FTT requires careful consideration and research. Initially, its comprehensive utility within the FTX exchange, combined with innovative features like leveraged trading and buyback mechanisms, made it a potentially attractive investment. However, the bankruptcy of FTX has cast uncertainty over the token's future. While proposals to relaunch the exchange may revive interest in FTT, the associated risks and potential legal challenges cannot be ignored. The token's recent recovery and price dynamics might intrigue investors, but the potential relaunch's success and the token's future role need thorough assessment.
Is FTT (FTX Token) a good Investment?
Determining whether FTT is a good investment involves evaluating several factors, including its historical performance, current standing, the potential for FTX's revival, and the general market conditions. On the other hand, the token's devastating collapse, the uncertainty surrounding its future role, and the complex legal landscape make it a risky investment. Ultimately, investment in FTT requires comprehensive research and understanding of related assets and the broader market. Considering the inherent volatility and unpredictability, potential investors should approach with caution, ensuring that they invest only what they can afford to lose.
Find out more about FTT (FTX Token):