Discover the latest GMT price with FameEX's GMT/USD Price Index and Live Chart. Keep up-to-date with the current market value and 24-hour changes, as well as delve into STEPN's price history. Start tracking GMT price today!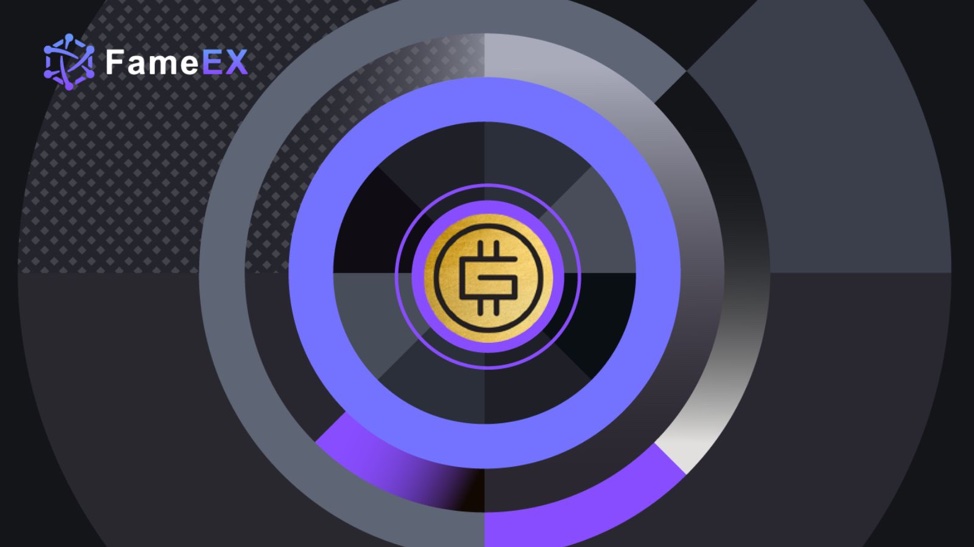 What is GMT (STEPN)?
STEPN deployed on the Solana blockchain and was created as a "Web3 lifestyle app" to encompass GameFi elements. This application ingeniously fuses the concepts of a play-to-earn game and a fitness app to pioneer a new category termed "move-to-earn." In this system, users purchase NFT sneakers that they can utilize to earn in-game currency as they engage in physical activities such as walking, running, or jogging.
The primary goal of STEPN is to instigate a revolution in the fitness applications market. This aim is set to be achieved by incentivizing a vast user base to pursue a healthier lifestyle. To attain this objective, STEPN has developed solutions to various challenges, such as establishing "proof of movement" authenticating that users are genuinely engaging in physical exercise and deploying an effective GPS system. Additionally, STEPN offers financial incentives to users and intends to incorporate social rewards elements, and it significantly contributes to carbon neutrality.
The STEPN application is compatible with both Android and iOS devices. Its development journey from inception to the open beta version was remarkably quick, taking just five months. Following its successful Initial DEX Offering (IDO) in March 2022, STEPN is set to further enhance its in-game features and extend its launch to several other chains in the future.
STEPN's foundation in August 2021 was spearheaded by Australian blockchain entrepreneur Yawn Rong. Rong has a strong background in the crypto industry, having previously established Crypto SA, an Australian crypto fund, and a pro-regulation auditor. He has also been an ambassador for Algorand and an industry representative of the South Australian Blockchain Association. The co-founder of STEPN is Jerry Huang, a game developer and former founder of Falafel Games, who lives next door to Rong. With a hefty $5 million seed round from prominent crypto venture capital firms such as Sequoia Capital, Folius Ventures, Solana Capital, Alameda Research, 6th Man Ventures, DeFi Alliance, and others, STEPN is well-positioned to disrupt the fitness industry.
How does GMT (STEPN) work?
The working of STEPN involves incentivizing users to adopt a healthier lifestyle through a simple token reward system. After installing the app and setting up a wallet, users can purchase a pair of NFT sneakers to start earning in the game's Solo Mode. With each step they take, users can earn Green Satoshi Tokens (GST). Each type of sneaker produces GST at varying rates, with sneakers with a higher efficiency attribute yielding more GST per minute.
STEPN has infused the element of gamification into fitness. The app's in-game rewards, daily energy allowances, and customized sneakers gamify the process of physical movement, enticing users towards a healthier lifestyle. In its future roadmap, STEPN plans to include a Marathon Mode, where users can participate in weekly and monthly races ranging from 2.5km to 15km. Participants in these marathons will be able to earn and compare their achievements on a leaderboard, with the top runners receiving additional rewards. Apart from promoting a healthier lifestyle and earning tokens for it, STEPN also allows users to contribute positively to carbon neutrality. The latter is achieved through STEPN's initiatives to purchase Carbon Removal Credits on Solana as a measure against climate change.
GMT (STEPN) market price & tokenomics
STEPN adopts a dual-token model comprising a utility token (GST) and a governance token (GMT). GST, with an unlimited supply, is the app's currency earned for physical movement. Various burn mechanisms are in place to ward off inflation, such as minting or repairing sneakers, leveling up sneakers, and upgrading gems. GMT is acquired when users level up their sneakers to level 30. GMT has a total supply of 6 billion and is distributed as follows:
The total release of GMT is halved every three years. As of now, GMT (STEPN) is ranked #118 by CoinMarketCap with market capitalization of $254,007,898 USD. The current circulating supply of GMT coins is 1,104,174,328.
Why do you invest in GMT (STEPN)?
Investing in GMT (STEPN) is an opportunity to participate in a pioneering blend of gaming, fitness, and blockchain technology. STEPN, an innovative "Web3 lifestyle app" on the Solana blockchain, ingeniously combines a play-to-earn game and a fitness app into a unique "move-to-earn" system. The application is designed to revolutionize the fitness app market by incentivizing users to pursue healthier lifestyles through engaging in physical activities and earning in-game currency. STEPN's commitment to carbon neutrality and its initiatives against climate change add an ethical dimension to the investment, aligning it with sustainable and responsible investing trends. Investing in GMT (STEPN) is not only a financial decision, but it also supports a project that encourages healthier lifestyles, gamifies fitness, and contributes positively to the environment.
Is GMT (STEPN) a good Investment?
The decision to invest in GMT (STEPN) is subjective and should align with your understanding of the app, its team, and your financial goals. If the vision and potential of the app resonate with your investment strategy and expectations, STEPN can be a good investment. However, it's crucial to conduct a thorough market survey before making any investment decisions. Please note that all investments come with inherent risks and the potential for high returns, and GMT (STEPN) is no exception.
Find out more about GMT (STEPN):